Edwige Fenech and Pupi Avati were guests of Fabio Fazio at Che Tempo che Fa to present the film The Fourteenth Sunday in Ordinary Time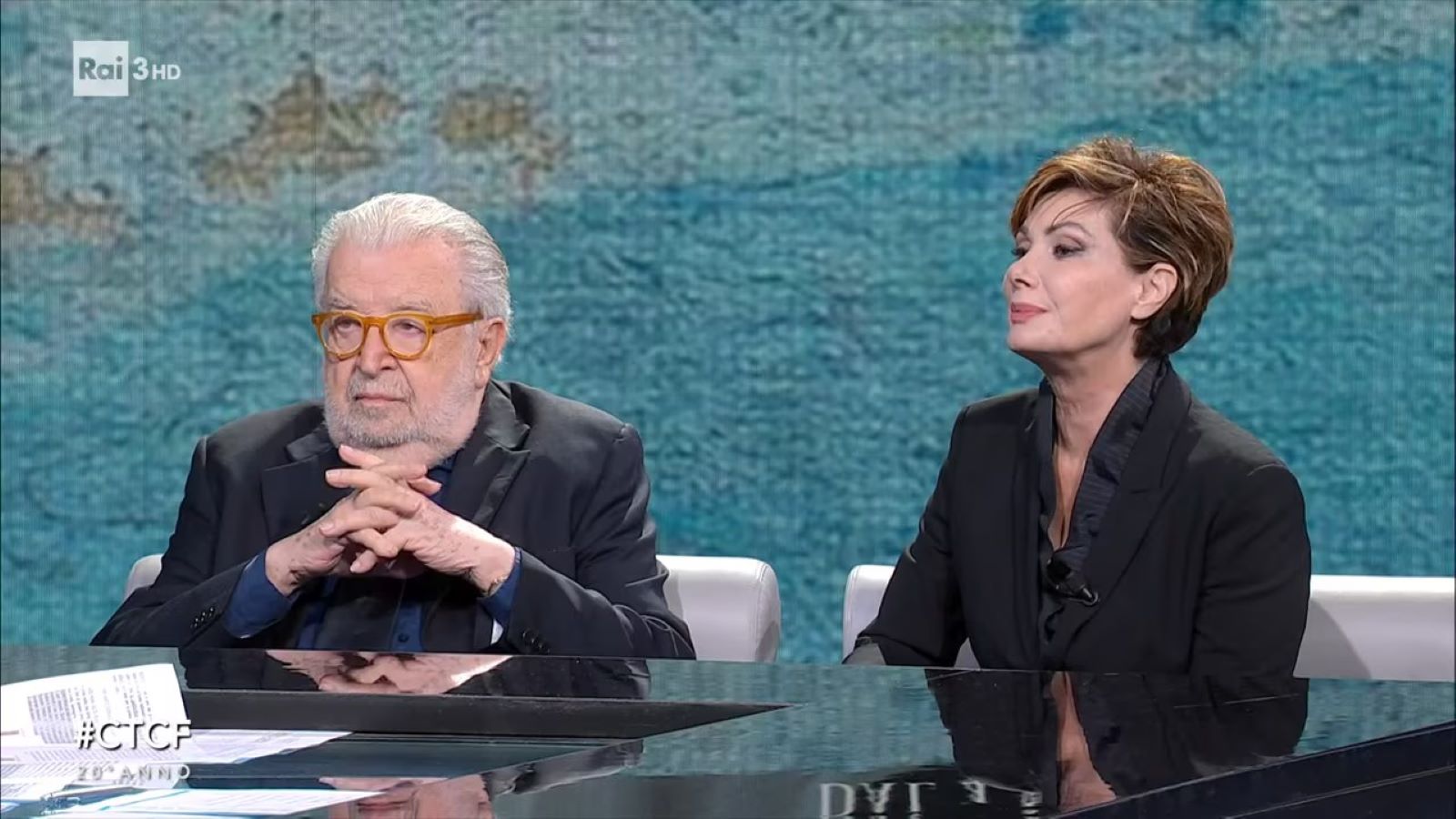 Among the guests of the episode of What a long time ago aired on April 30 there were Edwige Fenech e Pupi Avati. The actress and the director presented the film The fourteenth Sunday of ordinary time which will arrive in cinemas on May 4th.
Edwige Fenech is back on the big screen with Pupi Avati's film, The Fourteenth Sunday in Ordinary Time, after a long period away from acting, which lasted about seven years. She, the actress, said she received a call from Pupi Avati who offered her an extraordinary role in the film, even defined as the "role of life". Fenech said that he had waited a long time for such a character, in which he could express his feelings and the baggage accumulated during his life. Furthermore, he recalled a job offer from Federico Fellini several years ago for one of his iconic characters.
The actress revealed that Fellini offered her the role of Gradisca in Amarcord, but then rejected the idea because he considered her too young and thin. Edwige Fenech hopes this feature will mark a new phase of her return to cinema. The interview ended with a video summary of the actress' career and a joke from Fazio on Pupi Avati's film who, for her part, confirmed she was still writing her acceptance speech for the Oscar award.
Plot of the film The Fourteenth Sunday in Ordinary Time
Bologna, 70s. Marzio, Samuele and Sandra are very young and everyone has their own dream to realize. Music, fashion, or maybe a career. The two boys, best friends, founded the musical group I Leggenda and dreamed of success. Sandra is a flower of beauty and she aspires to become a model. A few years later, on the fourteenth Sunday of ordinary time, Marzio marries Sandra while Samuele plays the organ. That 'fourteenth Sunday' becomes the title of one of their songs, the only one they have recorded, the only one to be broadcast by some local radio. Then one day in those wonderful nineties when everything seems possible, a storm suddenly appears, a hostile headwind that sweeps everything away. We find them again 35 years later. What happened to their lives, their relationships? But above all, what happened to their dreams?
The episode of Che Tempo che fa, broadcast on Rai 3, is available on Raiplay.