On the stage of the Comicon 2023 Auditorium, two icons of Italian pop culture meet again: the cartoonist (and director) Gipi and the actor (and director) Valerio Mastandrea. Between childhood memories, confessions and digressions on the role of artists, a very amusing and intense confrontation between two "barbarons".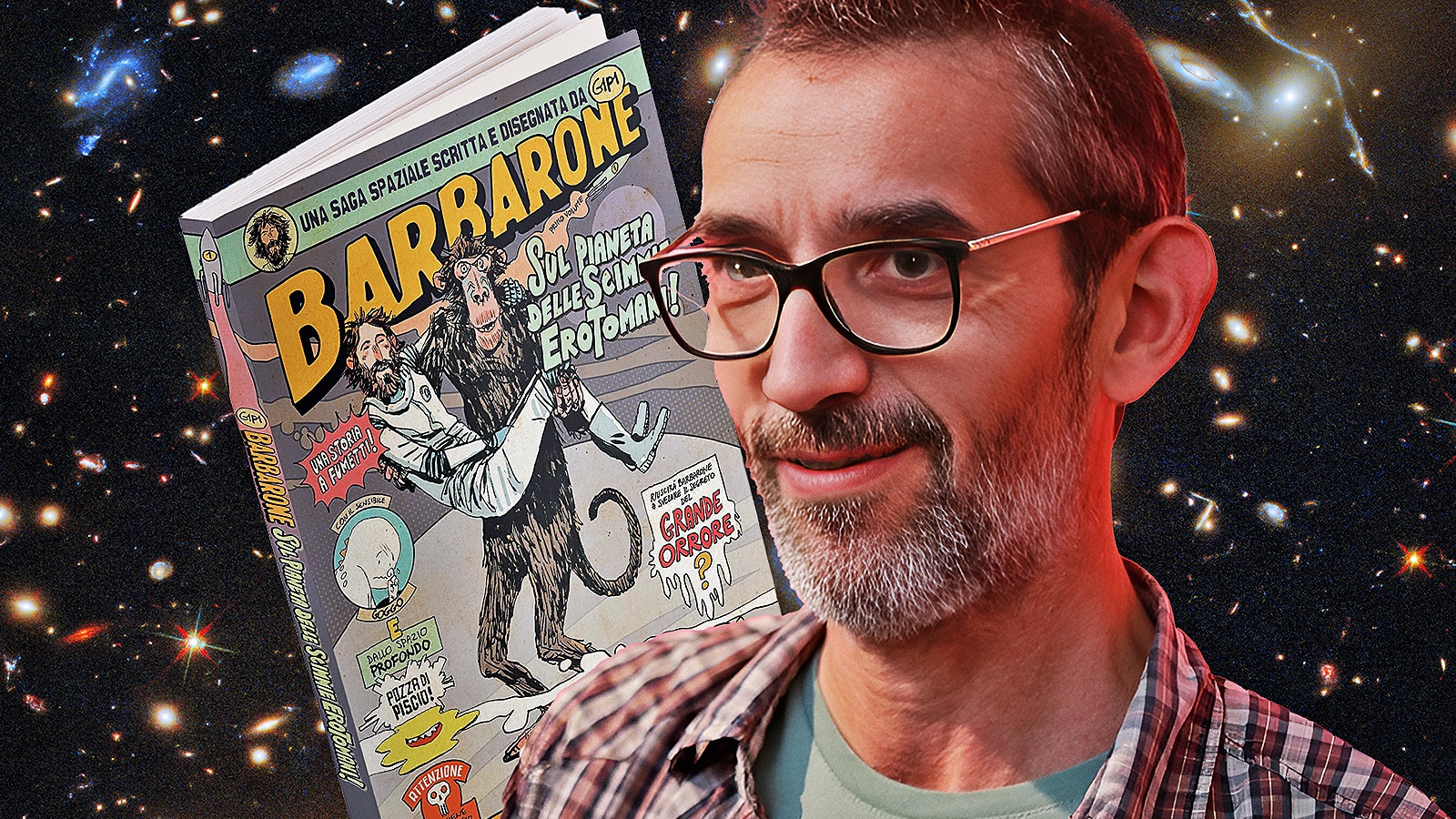 Il Comicon 2023 it confirms itself as a stage on which all the declinations of the show and of pop culture. At the Auditorium we were lucky enough to be able to witness a full-blown dialogue, which quickly turned into a two-men show, between Gianni Pacionotti, aka Gipicartoonist, painter and director, e Valerio Mastandreawhich we have recently been able to admire again as Inspector Ginko in the last one Diabolik – Ginko on the attack!.
Our lives drawn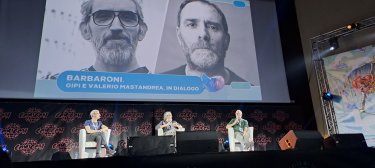 Once introduced on stage by the artistic director of Comicon, Gipi and Mastandrea took very little to captivate the public, starting from the anecdotes related to how they met.
According to Mastandrea, reading Gipi's masterpiece My Life Drawn Malely changed his approach to reading graphic novels, a product he however confessed to having approached late, after the age of twenty. Gipi, on the other hand, underlined how difficult it is to manage the relationship with an actor because, somehow, you seem to have always known him through his roles, a bit like a friend, even if in reality you haven't never met. The first professional meeting was remembered by both with extreme amusement: involved (in spite of himself, apparently) in the filming of one of the comic shorts that Gipi was directing at the time, mastandrea participated in the filming only to later discover that, due to a mistake, no audio was recorded.
"And so our first meeting was a tribute to silent cinema"joked Mastandrea.
But evidently the spark had struck, so much so that Mastandrea strongly wanted to join the cast of La terra dei figli, based on another successful book by Gipi, to the point of "exchanging" the role with another actor, in order to be able to be present at the shooting.
Diabolik – Ginko on the attack!, Bellucci and Mastandrea: "A sensual couple because they play with death"
Page and screen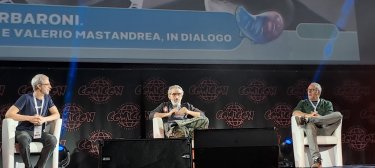 "There's no denying it: books are better than movies…" said Mastandrea speaking of the interconnected relationship between the two media. Even for Gipi the relationship between the two means of expression is complex: it recalls his initial love for cinema, born when his father let him play with the movie cameras he sold. With those Gipi enjoyed shooting stories, involving his friends of the time, until he realized that he had the power to create those same stories, with even more expressive power, using "only" a sheet and a pen. From that moment Gipi's career as a cartoonist began. A life, as he himself points out, made of loneliness and melancholy: that of the cartoonist is a profession that experiences a profound contradiction. On the one hand there is the exaltation in creating and shaping a world, in being the intermediary of inner voices that take control of history and direct it. In this sense, Mastandrea notes, Gipi is a true artist, capable of immersing himself completely in the story he creates. He, on the other hand, stumbled in his acting career. He has never considered himself an artist, nor an actor of those who suffer their role. Rather, he made his professional journey initially hesitantly and then, after finally coming to terms with his professional identity, as a fortune, an experience which, in addition to guaranteeing him an economic income, he also learned to use to manage some sides of his character and aspects of his life.
I'm more of a director than you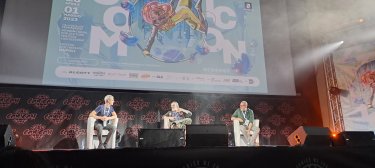 Another thing Gipi and Valerio Mastandrea have in common: both were directors.
"Although"Gipi is keen to point out, "I directed several films… all flops". But, he admits, the directing experience itself was wonderful, compared to the isolation in which a cartoonist usually lives. A film, on the other hand, is an act of shared craftsmanship, a moment of sharing between numerous personalities and professionals who work together to bring home the result. Directing a film was as beautiful for Gipi as a school trip, experiences which, even if they weren't box office successes, left him with wonderful human experiences and memories. Mastandrea also shares this reflection, with the addition of his long and varied (and successful, we add) experience as an actor. After all, even that of cinema is a profession that thrives on contradictions: one of all, pretending (acting) to make believe that what you see on the screen is real. The discussion then returns to the definition of Artist, a definition that Gipi accepts willingly but more as a condemnation than as a merit. For him, being an artist capable of transmitting emotions through his works is like having one leg shorter than the other: a condition in which we find ourselves at birth, and which we can only accept. "A constriction to a destiny", he concludes. But the last line belongs to Mastandrea who, when asked if he considers himself an artist, replies laconically (and amused): "No."