Consensus is created, scandals are created: in politics, above all, waves are created that bring back secrets kept hidden, and social injustices that make one breathless, widen one's eyes and bring votes.
As we will point out in this review of Wave Makers – Political Stormsthe serie in eight installments Taiwanese signed Netflix exploits the theme of political elections to transcend into a broader discourse, made up of prejudices and blackmail, exploitation and claims of a female nature.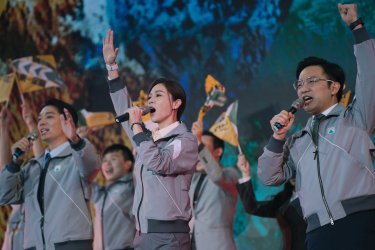 Methods and languages ​​can change, but politics thrives on styles of a universal nature: it is a machination without a national identity, which exploits weaknesses and manipulations typical of the human being. Nonetheless, it is interesting to note how in the small openings left free by such mental games, other typically human needs make their way, of those who remain on the sidelines, of pawns exploited to start the domino system of politics, and then left silent, immobile completely in the shade. They are assistants seduced and then blackmailed; women victims of homophobic and patriarchal prejudices; they are faithless fathers of families, and others completely devoted to their work: in the ocean of Wave Makers – Political Stormseach character becomes a wave that moves alone, waiting for a distraction, or a moment of weakness, to leave the right space to re-enter the game and reverse any situation, joining other waves, other injustices, and thus destroying together the foundations of the past, to build something new.
Wave Makers – Political storms: the plot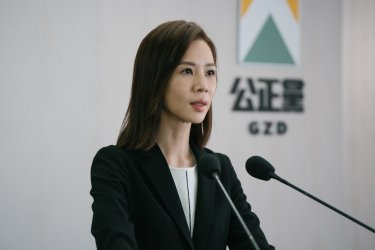 Weng Wen-fang is a strong, proud, stubborn woman; Weng Wen-fang is above all a woman who comes from a family with solid political traditions. It was almost natural for her to accept the role of party leader ahead of the new Taiwan elections. In an eight episode long obstacle course, Wave Makers – Political Storms follows the doubts and successes of the staff headed by Wen-fang at the dawn of the elections, amid unexpected events, complicated choices and above all ethical dilemmas. What results is an honest and candid portrait of the fiercer side of life politics.
The 80 best movies to watch on Netflix in April 2023
The audience loyalty campaign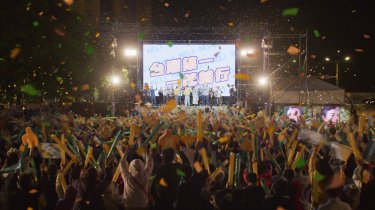 It is a serial world, that of Wave Makers – Political Stormsnot so far from election campaign that tells. It makes itself known, it makes itself appreciated; thanks to the sub-plots of his characters he slowly sympathizes with his spectators, to then make them friends, accomplices, supporters. A crescendo, tortuous journey along a steep climb made up of many (and complicated) names to remember, of (apparent) cultural distances, and of themes that are not always so interesting. Then something happens: the mantle of politics falls, revealing the body it was hiding: a body made up of arguments far from the national apparatus to which they refer, to rise to a universal language of emotions and injustices, subterfuges and recriminations. Every linguistic and social barrier collapses, eliminating the distance between the viewer and the micro-universe gathered beyond the screen; of course, it takes time and a lot of attention not to get lost in this narrative labyrinth made up of many stories, and many – complicated – psychologies, but once you have picked up the compass and found the right path, it becomes almost automatic to become attached to each of the protagonists of Wave Makers – Political Storms. And so, unknowingly, the public turns into a supporter of the protagonist party, throwing heaps of hatred at the opponents, and sharing every emotion, fall and revenge with the men and – above all – the women, who live and believe in the values ​​of own party.
The fatigue of knowledge
Eight fifty-minute episodes may not seem like a tiring viewing journey; instead the attention demanded by the first episodes of Wave Makers – Political Storms to an audience called to orient themselves in the political and cognitive forest of such divergent stories, visions and personalities, reaches a level that creates a sense of exhaustion and complete fatigue. It is only when habit takes over and faces – more than names – become familiar, that Wave Makers – Political Storms can reveal its aces up its sleeve, playing with the empathy and sensitivity of its viewers. The revenge porni homophobic and gender biasl'pollution they are all pieces used not only as flags and attacks of a political nature, but also as complaints against a society gripped by injustices and inequalities. By exploiting the power of these arguments, the creators of the series manage to start from a specific nucleus, to launch complaints worldwide, in an awareness campaign of an apolitical and purely human nature.
The Diplomat, the review: a question of diplomatic balance
Sharing in television format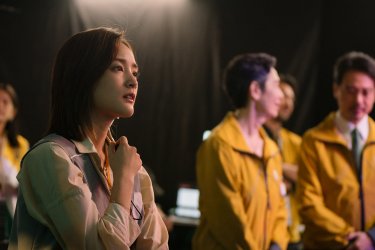 May the univocal sense of humanitarian sharing arise and flow in the space of each connection Wave Makers – Political Storms, as demonstrated by the careful construction of each shot. The close-ups are often outclassed by wide-ranging shots, aimed at involving and uniting, in the space of a glance, souls in cahoots, or similar desires, shared, revealed in a low voice. It is a montage illuminated by a lit and somewhat canonical photograph, that of Wave Makers – Political Storms, where every technical impetus is suffocated by a more human need aimed at translating repressed feelings and fears into images. They are all emotions held suspended in the space of speaking gazes and which only an eye like that of the camera can capture and return to attentive spectators. Each assembly connection, each immortalized environment, or shot conceived and created, is therefore born to underline the human component of the series. It's a pity that sometimes the juxtaposition of these sub-chapters dedicated to the existential outline of each character confuses a viewer who is still insecure in approaching this world, preventing him from consistently grasping every informative input thrown at him, every slogan shouted at him, and every character presented to him.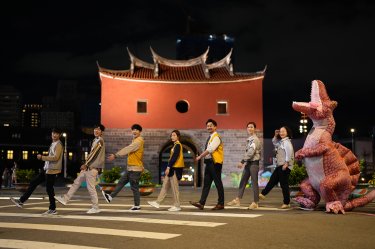 In a serial universe where politics becomes an excuse to deal with much deeper and more complex topics, Wave Makers – Political Storms extends a hand to insert its audience within a tortuous and emotionally complicated psychological system. It takes patience, but once you understand the difficult sentimental and personal parameters living within Wave Makers, you will be able to appreciate every passage and narrative aspect, avoiding mistakes and deceptions; a system of loyalty and understanding, ostracism and moral blackmail to be learned, internalized and who knows, applied in the future also in politics.
Conclusions
We conclude this review of Wave Makers – Political storms by underlining how the Taiwanese series in eight episodes signed by Netflix manages to detach itself from the political universe to deal with broader topics on a human level. Too bad it takes time to settle into a chaotic story full of subplots and characters with a complex and divergent nature.
Because we like it
The use of the electoral campaign to deal with topics of a more human nature.
Well-defined psychology and characters.
Use of wide shots to give a sense of sharing and loyalty.
What's wrong
At times chaotic story, full of characters and subplots.
Canon photography and direction.
Lack of courage in addressing certain issues.