A comedy with typically thriller elements for the unprecedented couple made up of Hamm and Fey.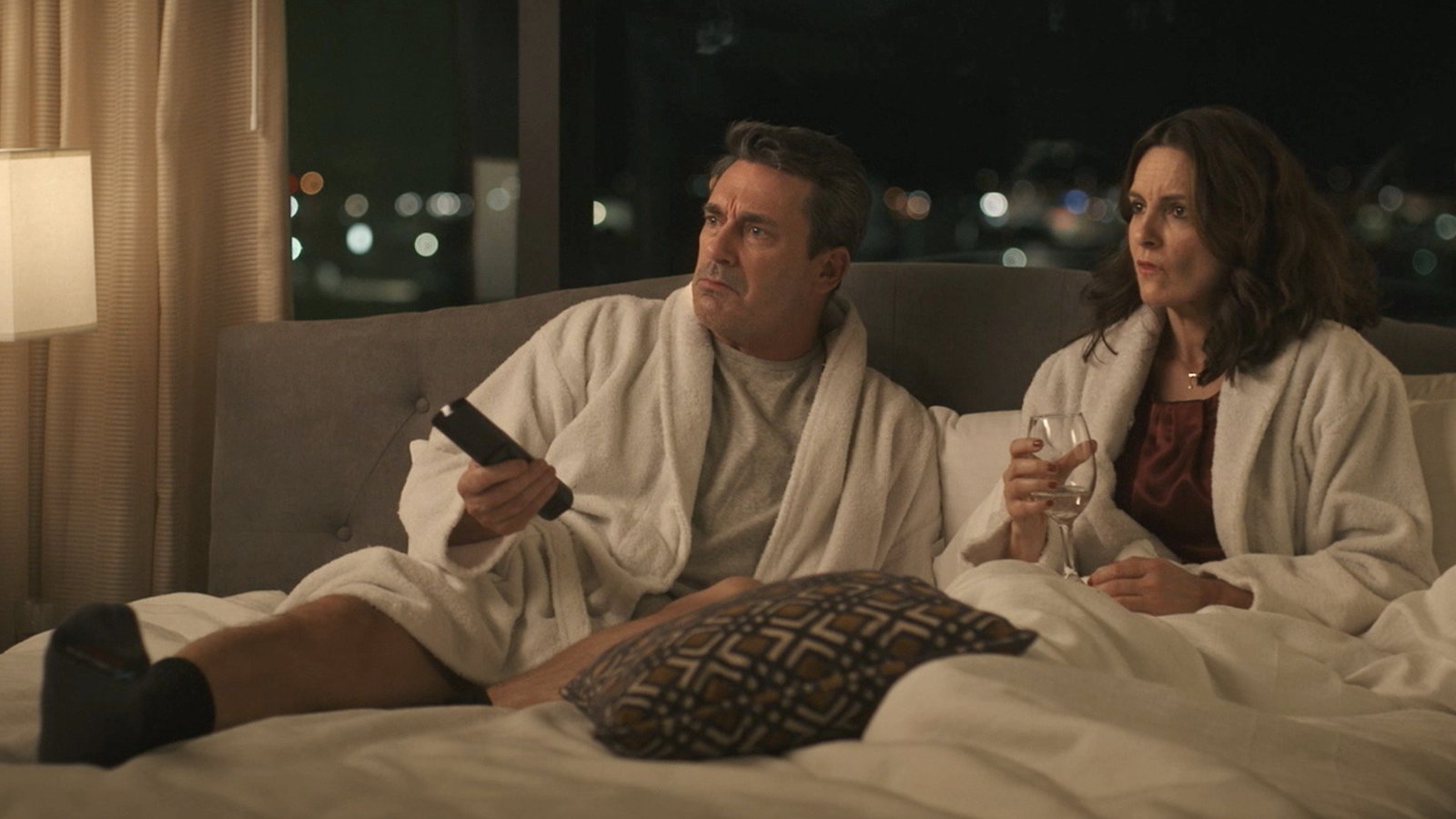 Screen Media has released the official trailer for Maggie Moore(s)new detective comedy starring Jon Hamm e Tina Fey.
The trailer essentially illustrates the main plot of the film, which focuses on police chief Jordan Sanders, played by Hamm, as he tries to navigate a particular situation in which two women named Maggie Moore were killed a week apart. from each other. The investigation leads to a surprising mix of comedy, action and intrigue.
The film was directed by John Slattery, known for playing Roger Sterling Jr. in Mad Men opposite Jon Hamm. The screenplay was written by Paul Bernbaum, whose previous credits include the screenplays for 2006's Hollywoodland and 2007's sci-fi thriller Next. The film will premiere at the Tribeca Film Festival in early June before its U.S. theatrical release scheduled for June 16.
Slattery said that when he brought the script to Hamm, the first thing he suggested was to get Fey involved in the project. Hamm and Fey have worked together extensively, collaborating on Hamm-hosted SNL shows, several episodes of the sitcom 30 Rock, Unbreakable Kimmy Schmidt, and the upcoming musical adaptation of Mean Girls.
In the cast we also find Micah Stock, Happy Anderson and Nick Mohammed, the latter interpreter of Nathan Shelley in the Apple TV+ series Ted Lasso.