Director Kevin Smith opened up about his mental health issues and the struggles he faced in his life after being sexually abused as a child.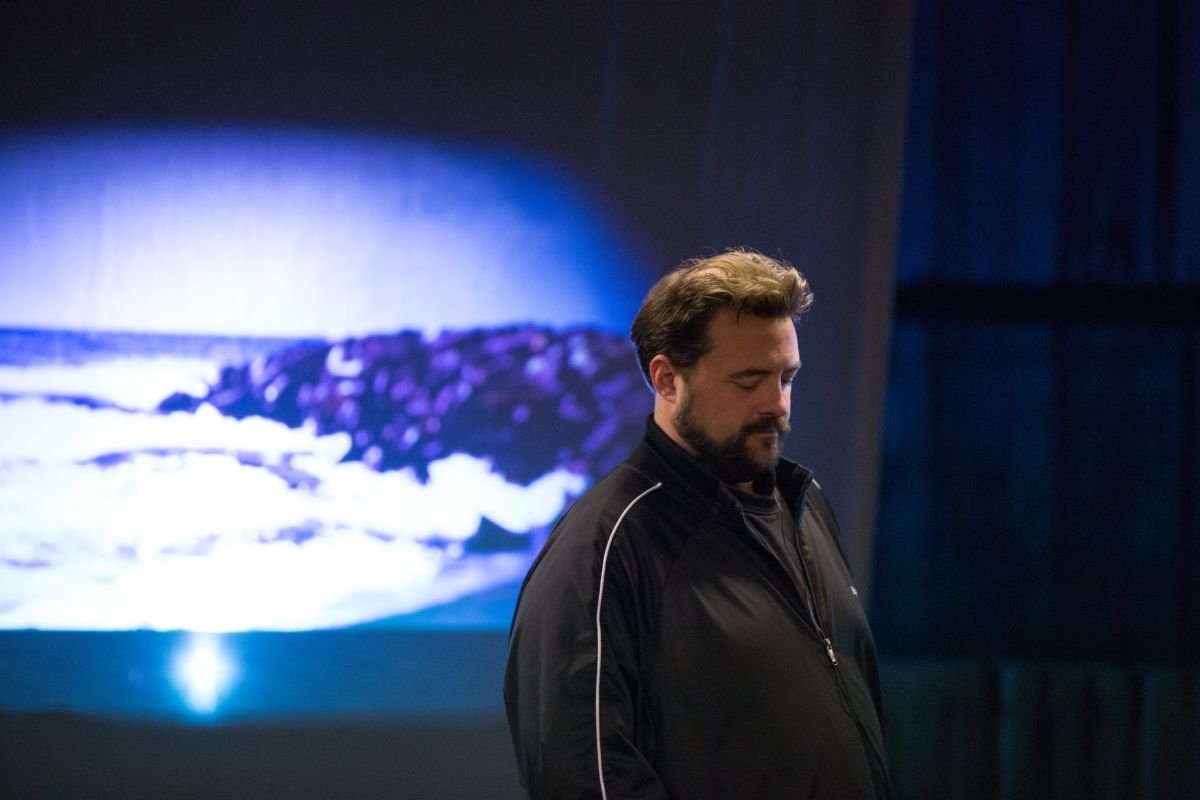 In a recent interview, Kevin Smith spoke of mental health and the difficulties he faced in his life after being sexually abused as a child. Psychiatric treatment, according to what the filmmaker declared, was fundamental for moving forward.
Clerks writer-director Kevin Smith has revealed that he underwent psychiatric therapy treatment at Sierra Tucson in Arizona in January 2022. In a lengthy conversation with People magazine, Smith dwelt on creating a character , "the other boy", born to deal with what had happened to him, revealing that he had started the treatment after being faced with a "real break with reality".
"It was scary. At that moment, I wouldn't have been against ceasing to be there. I called a friend and said, 'I'm in a strange, dark place. I have to go somewhere and ask for help'", said the director.
Smith, who suffered a life-changing heart attack in 2018, recalled he was six years old when an older boy forced him to perform sexual acts on a young girl. At that moment, Smith became convinced that this was just a game, he was playing doctor and patient. But in the structure that helped him regain his life, he realized that it was sexual abuse.
"When a third party is leading you to do something that goes against your core values ​​about gender, it is sexual abuse' Smith told his therapist last year.
Going forward in the interview, Kevin Smith told of an episode that happened when he was little. At the age of nine he was teased by his fourth grade teacher about the size of his "intestine" in front of the whole class. "I felt disgusting. As if you don't count for anything. It was at that moment that the other boy appeared. I decided to be funny and make people love me before they knew I was fat. The other guy was a piece of clothing, my favorite. And I let it take over".
Group therapies and private sessions helped Kevin Smith understand and comprehend his life and what had happened to him. In the treatment center, he said, many were war veterans battling PTSD.
"At first, it was difficult. Someone said they saw their friend being killed while I was like, 'Well, my fourth grade teacher told me I was fat,'" explained the director. Kevin went on to say, "But I learned that there's no 'is difference (between levels of trauma) in the human nervous system. Trauma is trauma".
The director reiterated: "All of this was an eye opener, because up until that point I had spent most of my time depressed about the past or anxious about the future". The understanding led him to change the lifestyle maintained up to that moment. "Now I want to know if I can finally feel comfortable being alone with my thoughts", he said.
Kevin Smith is making a soon-to-be-released video of his journey to share with the public.