At the CinemaCon event the first trailer for Aquaman and the Lost Kingdom was presented and the description of the scenes offers some anticipation.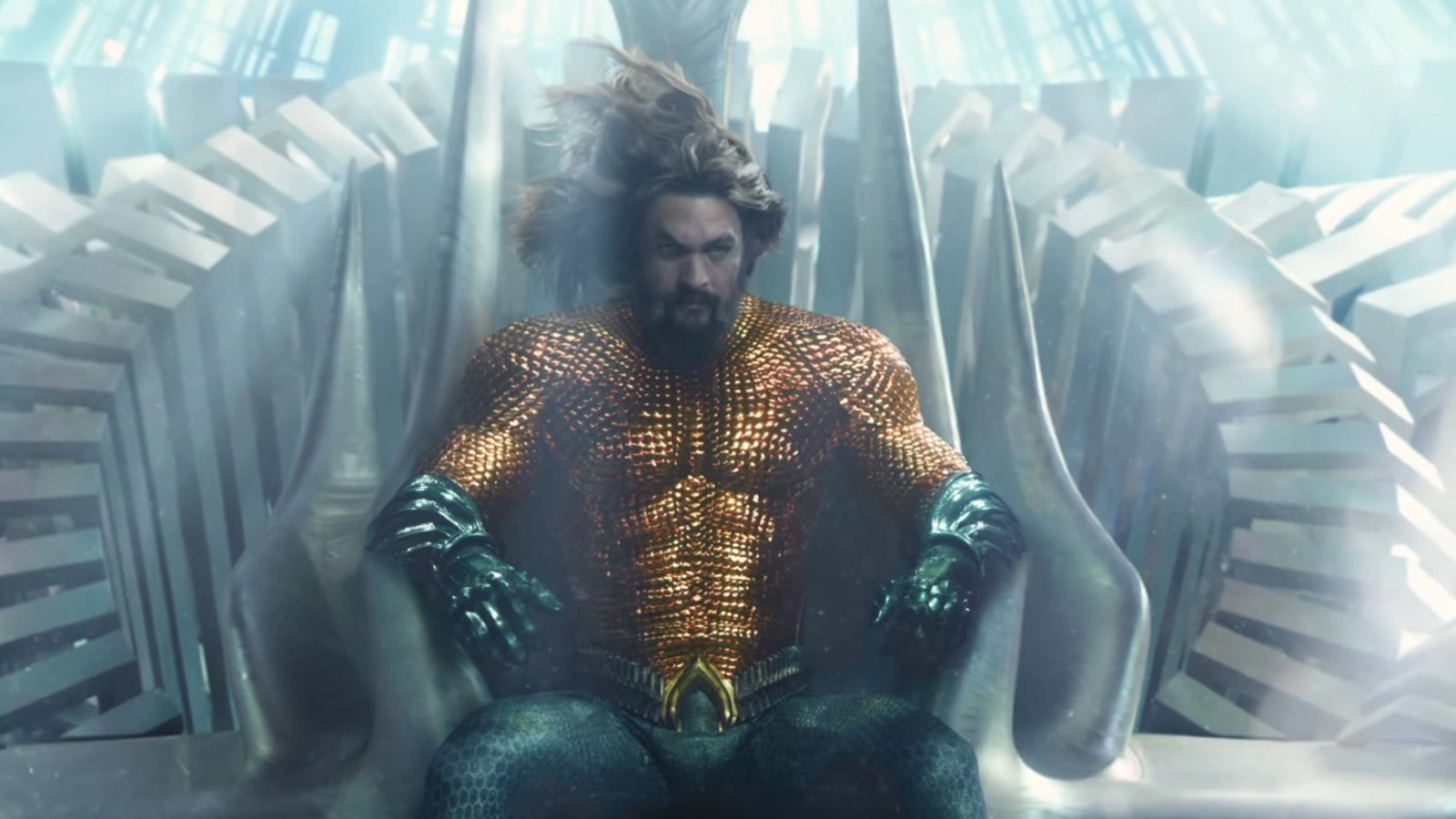 Also presented at the Warner Bros presentation at the CinemaCon event was a trailer Of Aquaman and the Lost Realmintroduced by a video presentation featuring James Wan and Jason Momoa.
For now, the video has not been shared online which, based on the description that emerged online, offers many unpublished sequences.
Director's previews
Director James Wan, addressing those present at the American event, declared that Aquaman and the Lost Kingdom will propose "strange and wonderful new worlds" where you will explore "interesting new characters".
The filmmaker also stated that it is "an action-adventure with a really funny bromance-style relationship between Arthur and Orm. Orm was, in the first film, a villain, but this time Arthur needs him".
Trailer previews
The description of the trailer shown at the CinemaCon event then anticipates that in the movie there will be many clashes with Black Manta and serious talks with the protagonist played by Jason Momoa who has become a father. The video opens with Aquaman standing in the back of his house reflecting on his life with Tom Curry, played by Temuera Morrison. The movie then shows the protagonist as he fights against a huge submarine and with enemies on the beach, as well as a combat sequence set in the ice.
The hero declares 'I should be a king, unite the land and the sea'. In another sequence Aquaman addresses Black Manta declaring: 'No one hits my brother but me'. King Orm, played by Patrick Wilson, then replies: 'Don't call me brother!'. The new enemy, Black Trident, however, claims: 'I will destroy Aquaman and everything he cares about'.
Among the sentences that are pronounced by the protagonists also those of Tom who claims 'Sometimes not giving up is the most heroic thing you can do', while King Orm claims: 'If you are leading, Atlantis will follow you'.
Mera also appears briefly in the trailer, part entrusted to Amber Heard, with a cameo in an action scene.
Aquaman and the Lost Kingdom will arrive in American cinemas on December 20 and will try to replicate the success achieved by the first chapter of the hero's adventures, which grossed $ 1.1 billion worldwide.