Beautiful American episode previews
What happens in the next episodes of Beautiful then to week 8-14 May 2023 on Channel 5?
ATTENTION: starting from Sunday 19 March 2023 Beautiful also returns on Sunday afternoons from 14:00 to about 15:00.
Let's talk about the well-known US soap opera created by William J. Bell e Lee Philips Bell broadcast on the television station CBS since March 23, 1987.
read on after the commercial
In Italy, however, the soap has been broadcast continuously since 1990, recently celebrating its thirty-five years since its arrival in Italy! After what we saw in the previous episodes, continue reading the article to find out all the news coming in the next episodes of Beautiful then to week 8-14 May 2023!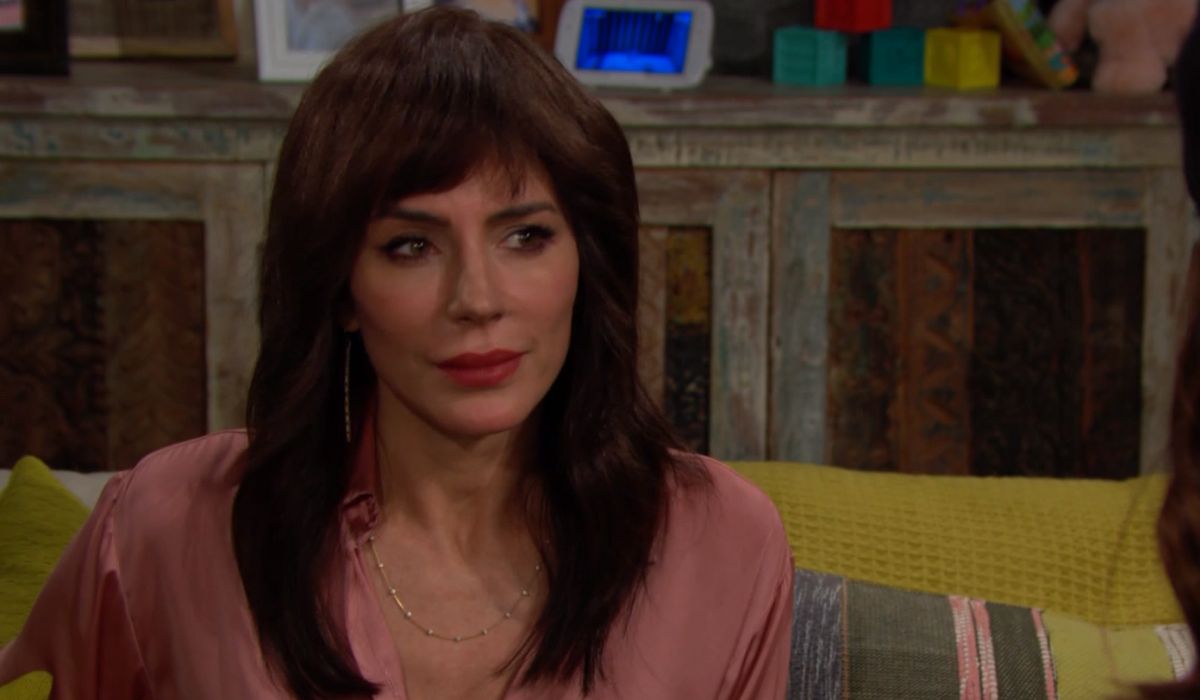 Sheila and Thomas fight
In the next episodes of the soap we find Sheila e Thomas intent on arguing verbally. Thomas is confused when the woman claims she is behind Ridge and Taylor getting back together. Meanwhile, Taylor supports Ridge and her discomfort with sharing their relationship with everyone in the office. Ridge confesses he's just worried about how the news will affect Brooke.
Brooke lets Ridge go free
Later Bill, Wyatt, and Liam have lunch at Il Giardino. Bill isn't surprised how quickly Ridge gave up on Brooke. Meanwhile, Liam explains the weight that the separation is having on Brooke. The latter, on the other hand, communicates a Hope that the current situation is too painful and that maybe the time has really come let Ridge go forever. Hope, however, urges Brooke to fight again.
Thomas begins questioning Sheila
read on after the commercial
Sheila later blurts out that it might have something to do with Brooke's drunkenness on New Year's Eve. Thomas can't believe it.
Taylor and Ridge are concerned by Thomas' cryptic behavior. Meanwhile, the boy continues to press Sheila for new information. Meanwhile, Brooke thinks back to the evening with Deacon and tries to understand why she has been drinking. Soon after Deacon he takes her out of her thoughts, but Brooke tells him it's not a good idea for him to be there.
Without revealing her exact moves, Sheila lets Thomas know that he and his family should thank her for her efforts to bring them together; they should want it on their side. She then gives Thomas a stern warning. The boy, however, decides not to tell anything about his conversation with Sheila.
Thomas decides not to talk
Later Ridge she asks Thomas why he's acting strange. Worried that the truth will bring his father back to Brooke, Thomas pretends nothing happened. Meanwhile, Sheila brags to Taylor that it was only a matter of time before Brooke ruined her relationship with Ridge again, so she hopes Taylor takes the opportunity to be happy. Meanwhile, Taylor insists that Brooke is an alcoholic and wonders again what prompted her to break her sobriety.
Zende between Paris and Carter
read on after the commercial
Carter inadvertently interrupts in a conversation between Live e Paris in which he asks if Paris would mind if she continued to hang out with her friend. Ignoring Paris and Carter's budding relationship, the conversation becomes even more awkward when Zende asks for Carter's opinion. When then Live asks to Paris if she's seeing someone else, Carter decides to leave quickly.
Taylor gently states to Sheila that they're not friends, so they shouldn't talk about Brooke. Sheila he understands, but hopes that one day that will change. Later, Grace overhears Zende turning down a date with Sequoyah, and so she thinks he rejected her because he's still in love with Paris. Just her the latter goes to find Carter in her loft, admitting that she has feelings for her only for him, not for Zende. The two kiss passionately.
Thomas pays Sheila a surprise visit
Sheila he finally reveals to Thomas that he is responsible for getting Brooke drunk, but claims everything else is Brooke's fault. Thomas admits he came close to revealing the truth to Ridge but decided to keep quiet. Meanwhile Grace pressures Zende to stay with their daughter Paris. Meanwhile, she and Carter can't stop kissing. Carter worries how their actions will affect Live, whom he appreciates as a friend. Also, Carter doesn't want to continue seeing Paris if it means they have to secretly see each other. So Paris suggests they go public with their story.
Ridge and Brooke meet again
Ridge shows up at Brooke's to collect some of her things. He admits he's worried about her even though they're apart. Thomas insists that Sheila give him detailed, step-by-step information on how he got Brooke to drink. Paris and Carter make love. Thomas is shocked that Sheila took advantage of Brooke by using her alcoholism against her. Sheila stipulates that Thomas will have to take this information to his grave. Brooke and Ridge hug each other as Brooke wonders why she's been drinking.
read on after the commercial
After the hug, Brooke tells Ridge she wishes this was all a bad dream. Ridge promises to always keep a special place in her heart for her.
Steffy worried about Thomas
Steffy she's concerned that Thomas is starting to backtrack on the subject of Brooke and Ridge. The boy, in fact, even if he tries to concentrate on his work, is constantly distracted by the sordid story that Sheila has disclosed.
Steffy then understands that something is happening to her brother. So when Thomas mentions her concern for Brooke, Steffy states that Logan has brought her current situation upon herself and should pay the consequences. Meanwhile, Brooke wants Ridge to be happy, so even though it breaks her heart, she lets him go.
Grace shows up at Carter's loft
Carter e Paris they continue to disagree on how to handle their relationship, questioning the desirability of continuing to have it. Soon after Grace shows up from Carter without notice. Paris can't believe her ears as he hears her mother shout through the door that she won't leave until she talks to Carter. So the lawyer urges Paris to go upstairs to hide, but Paris refuses to hide.
Having had enough of waiting, Grace bursts through the door and is stunned to see Paris in Carter's loft. Meanwhile Live he confides in Quinn about what's going on between him and Paris. Quinn then offers her support as he reveals that Grace Buckingham urged him to ask her again.
Furious and shocked to find Paris e Carter together, Grace berates Carter for his lack of integrity and morals. Grace refuses to listen to Carter's defense. Paris pleads with her mother to accept the situation, but Grace doesn't listen to reason.