Tonight on Rai 2, in the late evening, the third edition of Bar Stella starts: here are some previews on the program hosted by Stefano De Martino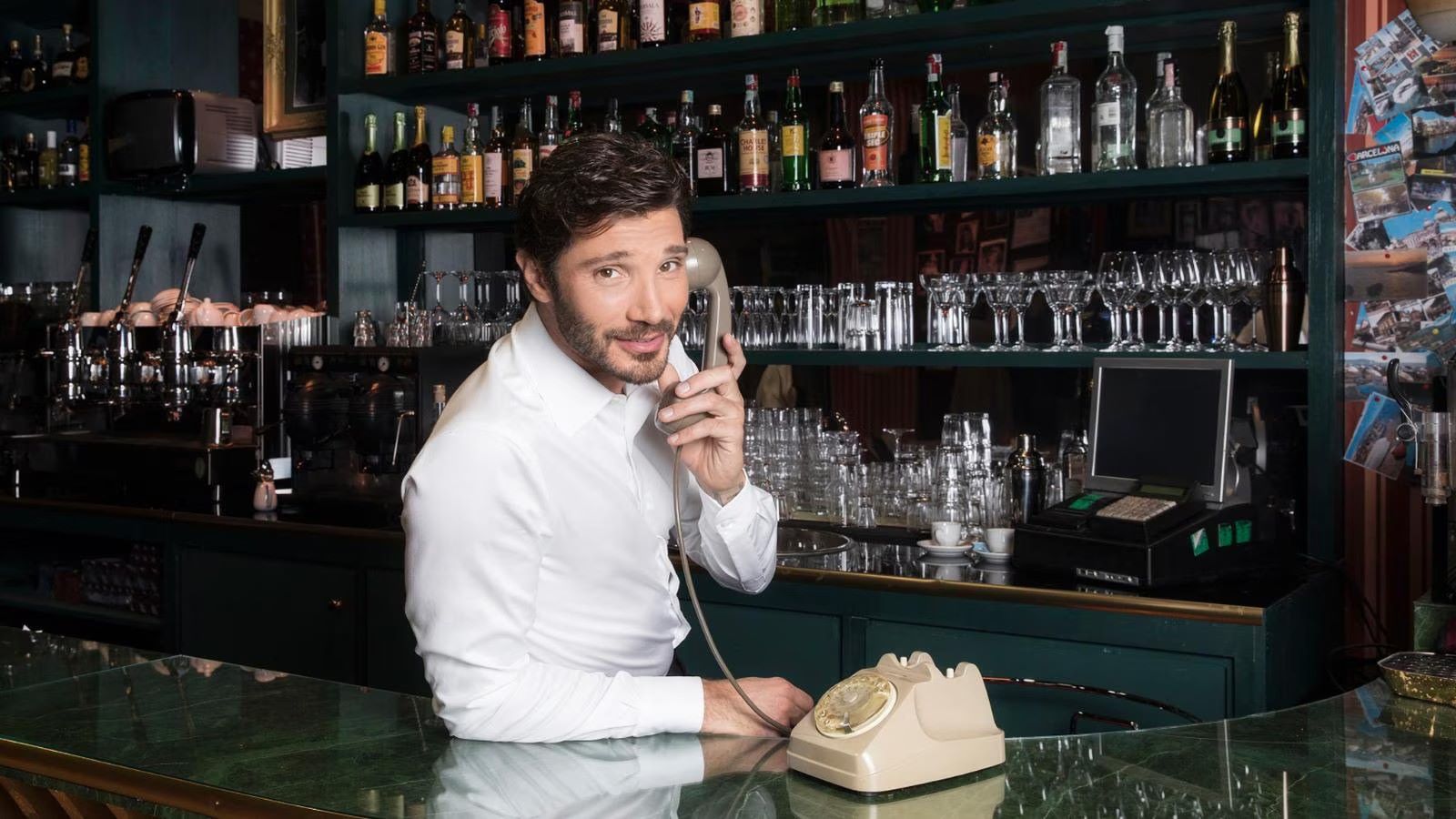 This evening April 25, 2023, in the late evening, at 11.45 pm, on Rai 2 the third edition of Star barthe program hosted by Stephen DeMartino. The name of the program is a tribute to the bar, which really existed in Torre Annunziata, founded by the conductor's grandfather.
At Bar Stella the atmosphere is familiar and friendly, popular and warm, just like that of the bar where Stefano De Martino spent his childhood. The scenography itself was designed and partly reconstructed from original photos by the set designers Cappellini and Licheri, enriched by some historical artifacts that really came from the historic bar: a receipt, an autograph, an old photo, a shovel with which grandfather made ice cream.
Inside the Bar Stella, in addition to the conductor, there are a myriad of characters, like the bartender Luciano (Herbert Ballerina), capable of preparing excellent cocktails with improbable names such as "Gin Tonio" or "Tachipirinha". Then there will be the regular customers of the Bar Stella, who have entered the hearts of the spectators with their stories and personalities: the waiter Franco (Franco Castiglia), the cashier Ambrosia (Vincenzo D'Ambrosio), the "sapiosexual" teacher Marta (Marta Filippi ), the vanished MezzaLuna (Adelaide Vasaturo) and the first static corps de ballet in the history of TV, Content Zero.
There will be no contribution from small resident orchestrathe Disperata Erotica Band of maestro Pino Perris, which last year accompanied the performances of artists of the caliber of Fiorella Mannoia, Mario Biondi and Arisa.
Between the novelty in this third season, on the other hand, there will be the presence of a great committed theater actor, who looks haughtily at the jokes of the cathode ray tube (Ernesto Lama) and the Expert of Alternative Trades (Massimo Bagnato) who will suggest the most requested professions for quickly find a job.
Bar Stella will be broadcast every Tuesday, Wednesday and Thursday in the late evening on Rai 2.