He has a place of honor among the most seductive female characters in anime One Piece, full of unparalleled beauties. But who is the most bewitching? We travel between childhood memories and recent loves to discover the anime girls who have known more than any other enmesh us. Not only One Piece: great international successes, souls that have marked a generation and recent masterpieces. All with a common denominator: incredibly seductive female figures. What's your favourite?
10) Elsa Scarlett – Fairy Tail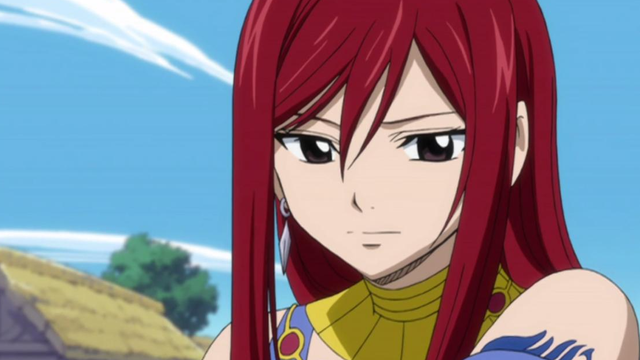 A concentration of unparalleled beauty and strength. Elsa in Fairy Tail she can be as severe as she is lively and, like Faye in Cowboy Bebop, hides behind armor so as not to appear vulnerable. Her passion for erotic novels is accompanied by a sex appeal evident in every gesture of her.
9) Revy – Black Lagoon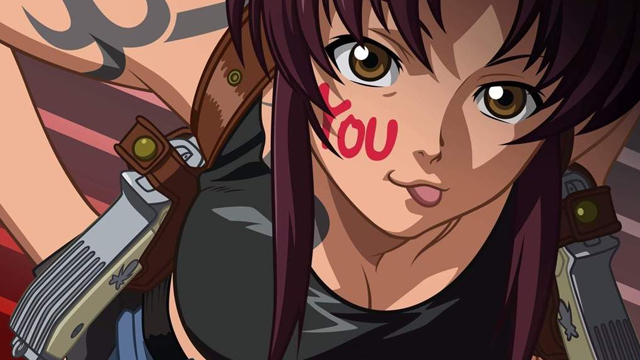 Rude in ways but absolutely irresistible, Revy is fascinating thanks to her nonchalance and vehemence in the ways that make her, in fact, damn sexy. Revy is an unpredictable woman, and she is tremendously sensual.
8) Rangiku Matsumoto – Bleach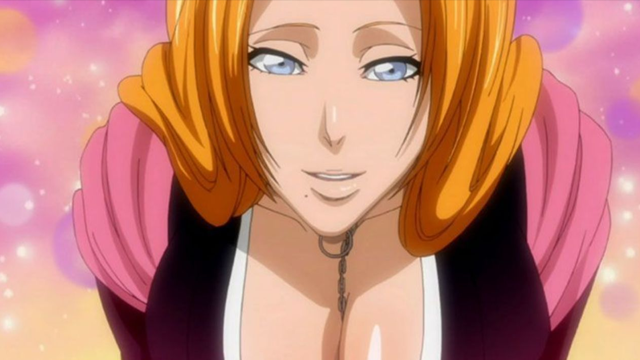 Bursting breasts and auburn hair: Rangiku is unique and unmistakable. In the saga of Bleach, the woman is a reliable and loyal lieutenant but her image is linked to the more comical and lighter moments of the anime which see her alongside Ichigo, the protagonist. Rangiku's sexiness isn't just tied to hers form but also and above all to the girl's ability to appear deliberately naïve and delicate, invariably conquering the victim, the object of her tactic of seduction. Relentless, however, with anyone who tries to take too many liberties with her.
7) Faye Valentine – Cowboy Bebop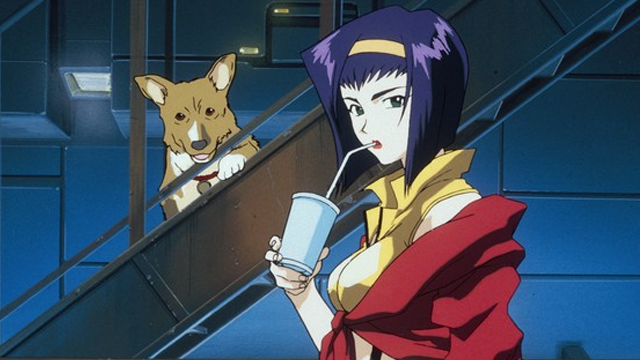 Arrogant and opportunistic bounty hunter, Faye actually hides a great emotional fragility. Her rough character, sarcasm and decidedly unconventional ways make her extremely in itself fascinating. But Faye can also be bewitching by consciously exploiting her beauty and her beaus eyes. The sweet little face is accompanied, in fact, by a statuesque physique enhanced by the very short golden top and by the stockings. A fatal Woman inspired, not surprisingly, by another irresistible protagonist of this list, the magnetic Fujiko by Lupin III.
6) Marion – Dragon Ball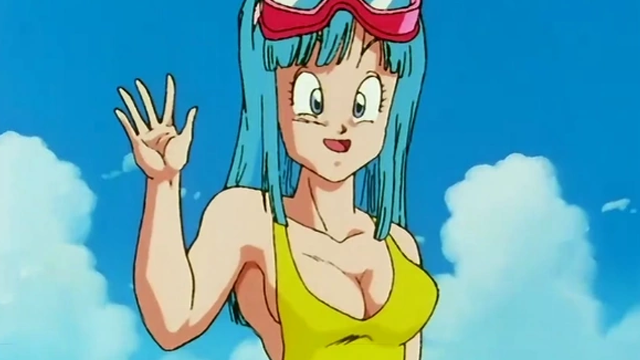 Few, far too few appearances for this character who has not only driven Master Muten crazy. Marion, although she is a frivolous and less charming character than others, she deserves a respectable place in this review. Whether it's for her buxom shapes, for her beautiful blue hair or for her way of doing, Marion seduces us in every gesture. Of Her Her appearance at the Kame in a gorgeous skintight yellow costume is one feast for the eyes. Spoiled and capricious we often see her exploit her beauty to get what she wants from men. As a character she's not worth a nail of #18, true, but for seduction is second to none in Dragon Ball.
5) Lum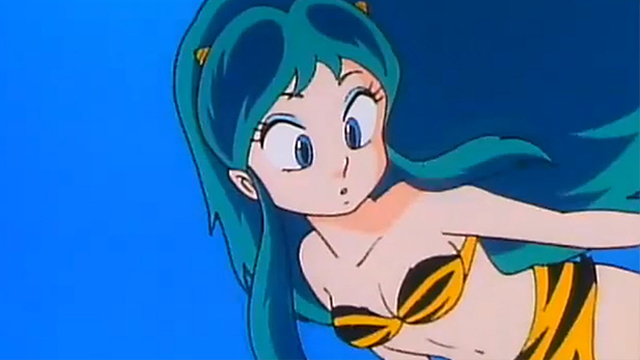 The first love of our childhoodthe alien who seduced us with hers tiger striped bikini and the sensuality of the ways. Lum, lost in love with Ataru, for the entire course of the anime gives vent to every expedient to win the attentions of the silly human womanizer. As we will see in One Piece in the case of Rubber and his seductive friend, it is truly inexplicable how the boy can resist the protagonist. Between ups and downs, electric shocks, Ataru's refusals and rapprochements, Lum conquers to the point of obsession.
4) Saeko Nogami – City Hunter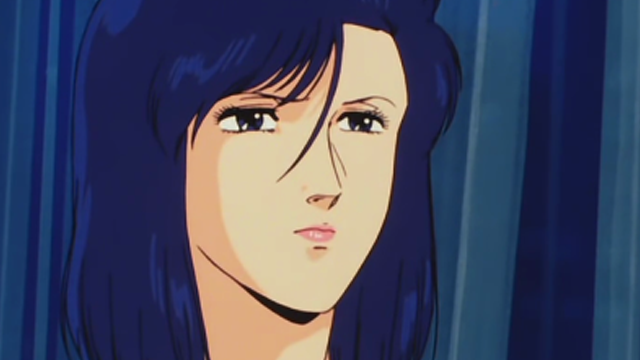 Gorgeous, resourceful and gifted with great intelligence, Saeko always knows perfectly how to use her charm to use men. The poor protagonist, Ryo, always becomes a favorite victim even if between the two there seems to be above all a sensual power play in which no one really wants to sink the shot. Her tough and independent character makes her unattainable to various suitors. Hers His hypnotic charm it goes hand in hand with an unparalleled elegance. Saeko is one who knows how to assert and exploit the extraordinary beauty that she has as a gift.
3) Lust – Fullmetal Alchemist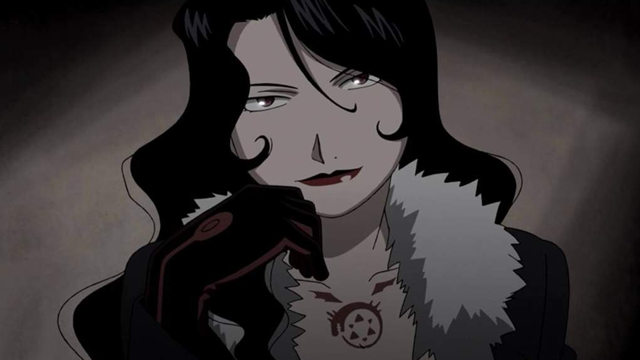 So much perverse charm for our Lust, not surprisingly an expression of lust. Manipulative extraordinary, takes full advantage of its disruptive physicality to bend those around her. Dark and dominatrix, wears an extremely elegant dark dress which enhances her combative character but which does not fail to show off her breathtaking shapes. Complex and multifaceted character, during the anime we learn to appreciate him more and more in a crescendo of irresistible attraction. Disturbing Black Widow.
2) Boa Hancock – One Piece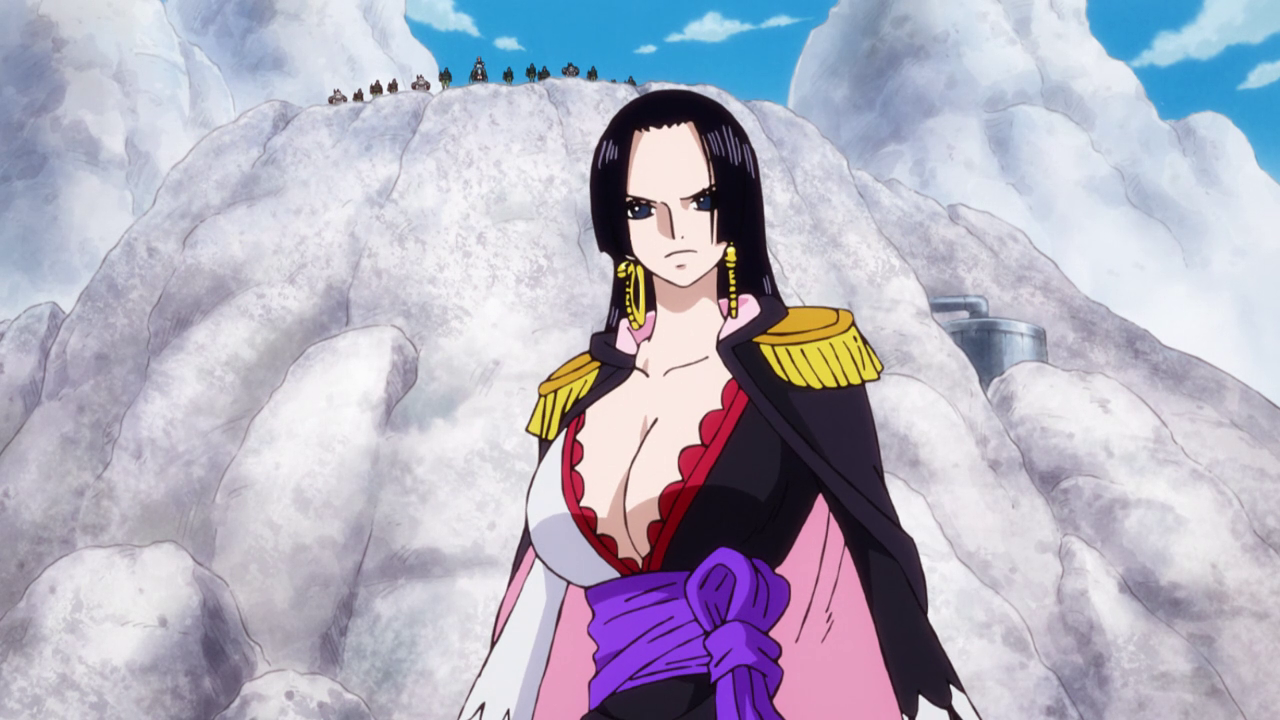 Really hard to choose the most seductive character in One Piecean anime that has delivered many female figures to our hearts, because in One Piece we really are spoiled for choice. We can't help but mention the poised and elegant Nico Robin as the most whimsical and crackling Nami. If we talk about seduction, however, the place of honor belongs to the empress who took our breath away from the very first moment. Boa Hancock is second to none for beauty and ability to ensnare. More often than not, he takes advantage of this natural gift to make up for everything. Shrewd and mercurial, we'll never forget her in that first bathroom scene.
1) Fujiko – Lupine III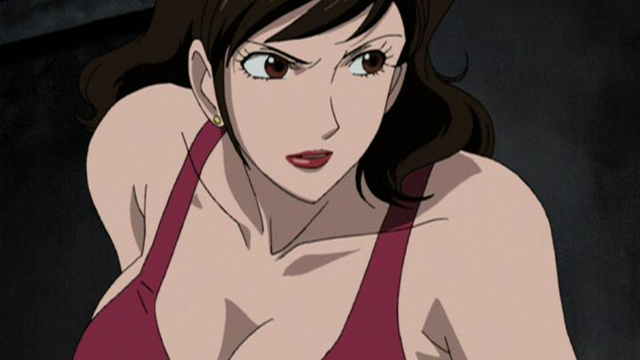 Fatal Woman like few in the worldFujiko in her gorgeous clothes, in the seductive lightness of his physique and lascivious ways has not only kidnapped the heart of Lupin. Shrewd, self-centered and manipulative, he loves wealth in all its meanings. Poor Lupine is constantly duped by the girl and despite this he irreparably becomes attracted to her again. And how can you blame him? We can't resist his coaxing either. There sex symbol of an entire generation.