The serial world is an ocean full of fish that are impossible to notice in their singularity. Each of these has its own color, but tends to blend into the abyss of a backdrop so vast as to be frightening. For this reason, we often remain afloat, next to everything we already know. They are titles characterized by a strong quality and a unique talent of their kind: they know how to obscure everything that gravitates around us. But now, you'll agree, it's time to stop being so selective, and to open ourselves to the serial world in all its totality, capturing any of its nuances. All it takes is a little patience to understand how many wonderful fish swim inside. We know how complex this is: you always hear the same titles around, and looking for something new is often complicated, but this is where we come in. Every Friday evening at 21.30, in fact, we will entertain you with a column that will recommend you some TV series to watch that you may have never heard of or maybe you don't remember why you aired too long ago. So grab a pen and paper, and get ready to start a journey within a seriality that here in Italy has too often been hidden and mistreated.
The TV series to watch that we will name have never had a great reception in Italy. And this is really a pity
1) Vicious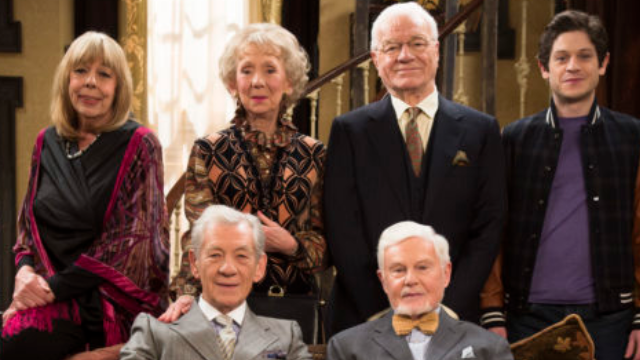 Let's start this journey through the TV series to watch that have gone totally unnoticed here in Italy with Vicious, a British production that aired from 2013 to 2016. With the greats Ian McKellen e Derek Jacobi, the series tells the story of a couple who have lived together for more than fifty years. Indeed, to guide us in this story we find Freddie and Stuart, two pensioners who now spend their days in their own home hanging out with different guests and arguing non-stop. Their character differences have always been there for all to see, but it is precisely these that give the sitcom an even more sarcastic tone. Vicious is in fact a comedy that uses ruthless English humor, a humor that spares no one. Not even the person you love. Composed of two seasons, the series thus enacts a story that it tells love after fifty years in an extremely realistic even if sometimes paradoxical way.
2) Rectify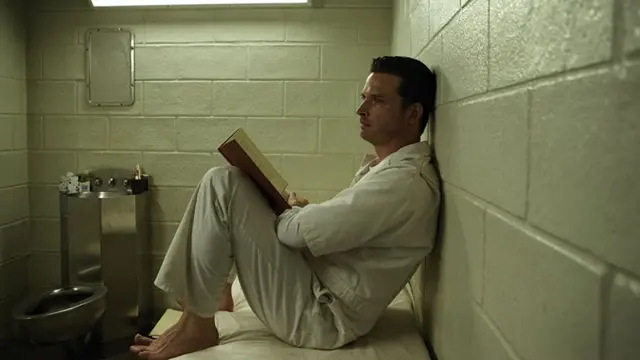 Distributed in 2023 and produced in the United States, Rectify is a TV series that has never known success in Italy. With a Aden Young in one of his best performances, the series tells the story of Daniel, a man who is released from prison after 19 years for a murder he never committed. Accused of murdering and raping his Hannah, the girl he had an affair with during his teenage years, Daniel spends almost twenty years within the walls of a room where he can do nothing but hear the wearing din of his thoughts, pervaded by the torments of his innocence. Leaving that place will not mean going back to full life with its fresh air and beautiful sunny days. It will mean settling in, starting over. Nineteen years is a long, long time. And Daniel has heard them all. Starting over outside will imply questioning oneself again, getting to know a world that in his absence has gone faster and faster and which he now hardly recognizes.
3) Ghosts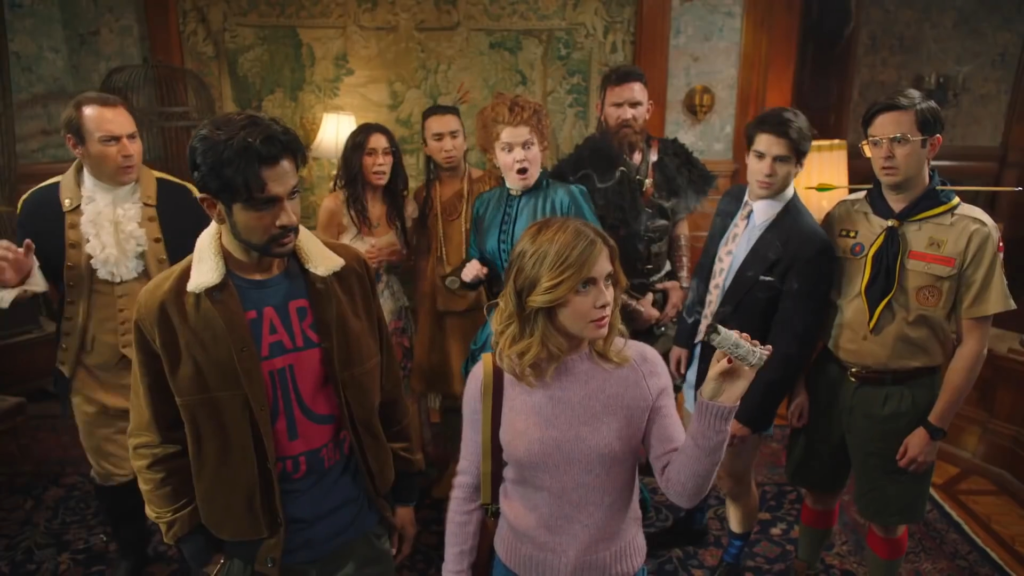 From the same writers as New Girl comes Ghosts, a comedy-horror production that could certainly awaken the attention of fans of the genre. Totally ignored here in Italy, the series tells the story of Samantha and Jay, a married couple who inherit a beautiful villa lost in the greenery of nature. Their project is clear: they want to transform it into a prestigious B&B, but things will soon become extremely difficult. In fact, the villa hides several secrets, including many ghosts who will interfere in their days and in their project. Within Ghosts we will find several renowned faces from some of the most acclaimed TV series such as The Good Place, Jane the Virgin, Non Ho Mai. In short, do we really have to keep silent about this new pearl of comedy?
4) Deadwood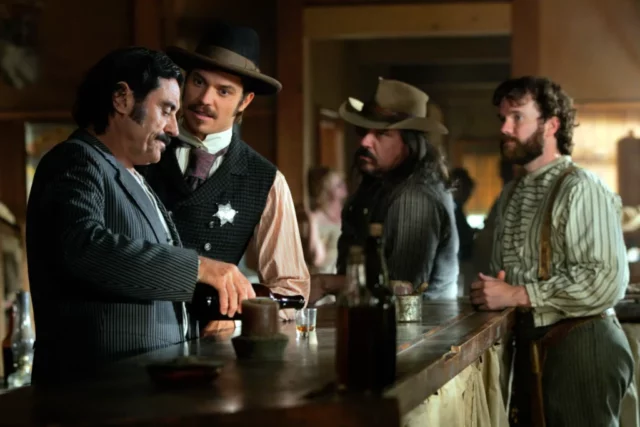 Let's continue this journey through the TV series to watch with Deadwood, a US production that has certainly conquered the critics who nominated it for good 11 Emmy nominations, earning him three wins. Let's jump into the past and go back to 1876, the year of setting of the series. In detail, Deadwood narrates the events pertaining to the two weeks following the Battle of the Little Bighorn, where General Custer's defeat took place. Set in the imaginary town of Deadwood, the US production tells the story of a small town where there are no laws and the population is made up of criminals and prostitutes, but the arrival of new inhabitants will put coexistence between citizens who are used to living always and alone in serious difficulty through their own rules.
5) Ordeal by Innocence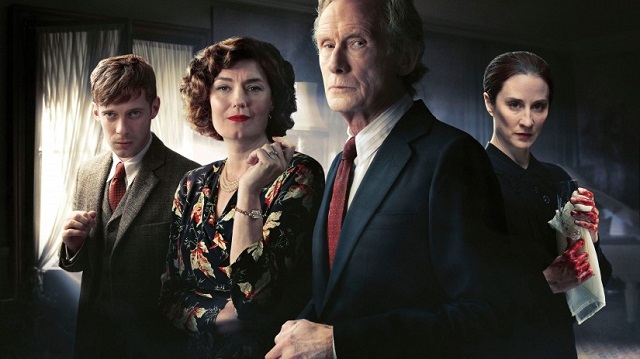 Distributed in 2017 and with an exceptional cast that sees the presence of actors of the caliber of Bill Nighy, Ordeal by Innocence is a crime born from the ashes of the pen of Agatha Christie. Consisting of only one season, the series tackles a difficult murder case that seems to find no answers. The body of the philanthropist Rachel Argyll he is in fact found in his rich and elegant villa, but the culprit does not seem to have a name. Initially the suspicions fall on his adopted son, but soon new clues will lead the investigation afresh. Fans of the mystery genre then take pen and paper: Ordeal by Innocence it might be what you've been waiting for.
6) Personality
With a rating of 9.1 out of 10 on IMDB, Personality it is certainly one of the least known and most underrated TV series here in Italy. In fact, the rating obtained on IMDB unfortunately has nothing to do with the popularity of the series, but only with the sum of the few reviews that have been left. Of Israeli production, the series tells the story of a retired chancellor to whom – at the age of 65 – Alzheimer's is diagnosed. Torn to pieces by this condition, the protagonist begins to fall into the abyss of his loneliness. As the days go by, however, things begin to change, giving the former chancellor a new goal not with noble intentions, but which still manages to make him feel useful again for others and for himself. Agâh will decide to exploit this disease to carry out actions that he will never have to remember (and therefore regret), and which at the same time will allow him to take revenge on those who frighten or hurt. The protagonist will decide to kill criminalsa move that will obviously make him fall into their own trap. What will distinguish him from them will be his motive, an element that will soon become the absolute protagonist of the series.
7) Rillington Place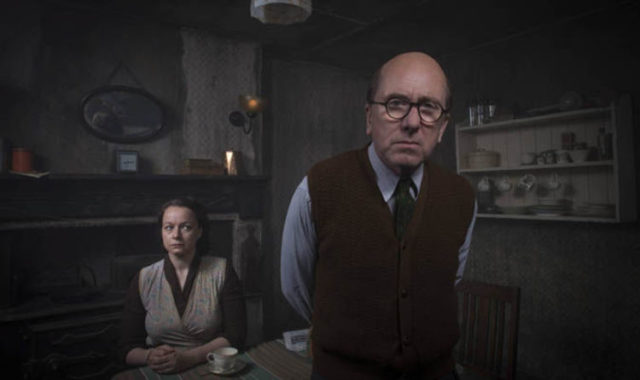 We now conclude this journey through the TV series to watch, unfortunately practically unknown in Italy with Rillington Placea biographical production starring the likes of Tim Roth. Based on the case of serial killer John Christie, Rillington Place tells and analyzes the various murders committed, also trying to give space to his family situation. The perspective of the different episodes is for this reason always different: in the first we observe the events through the eyes of Ethel, in the second with that of Timothy Evans – the man unjustly accused of the actions of the real serial killer – and finally through the perspective of John Christie. critically acclaimed, Rillington Place has never had much success in terms of ratings despite its great potential. But who knows, maybe it's finally time to give her a chance.
Tv series to watch: 9 that probably only I have seen