Infinite galaxies, temporal and ethical-moral paradoxes, multiverses, clones, portals, space-time alterations, shrinkages, mutations… This is only an infinitesimal portion of what Rick e Morty has shown us over the course of its first six seasons and is still preparing to offer us as it continues to expand the mythology. The animated series of Adult Swim created by Justin Roiland and Dan Harmon (and which you can easily catch up on Netflix) is in fact truly a gold mine of ideas. Being able to put an infinite number of truly incredible situations and dynamics on the screen, he show in fact, he manages to masterfully play with science fiction, in such an original and experimental way that today he finds very few rivals.
Because if there is a truly innovative series that, alongside the obvious and undeniable comic-humorous ambitions, aims to bring something that the public has never been able to experience to the small screen, this is Rick and Morty.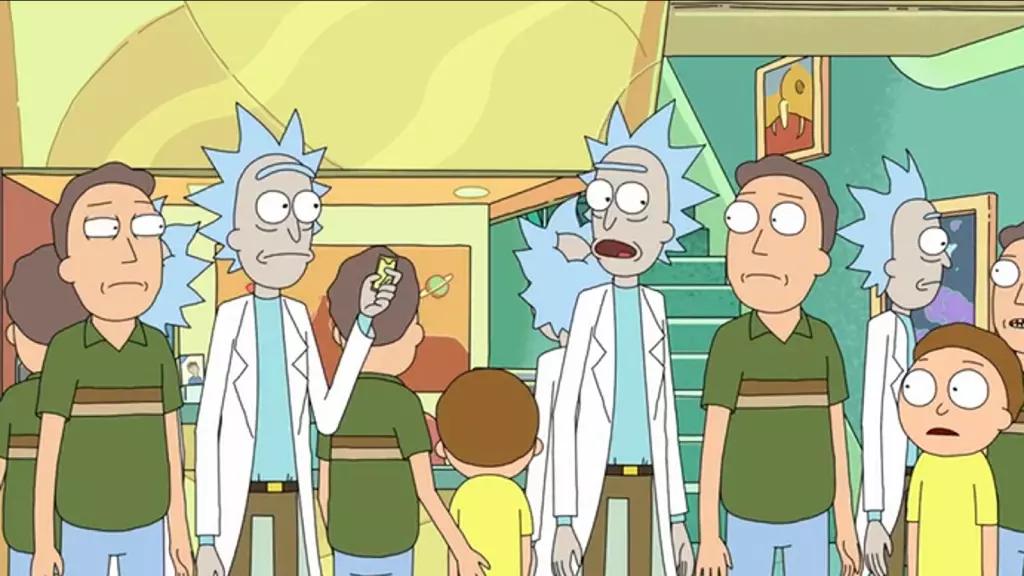 There is an adjective that is often used, sometimes improperly, in movie trailers with great ambitions to describe a particularly inspired direction: "visionary"i.e. able to "to create fantastic, unreal situations and images with a strong visual impact". Well, this attribute fits perfectly with the extraordinary ability to Rick e Morty to make us spectators of any idea that flashes in the head of its authors, from the most unhealthy and extravagant to the most theoretically and scientifically plausible. The secret? Don't set yourself any limits or censorship and let creativity flow freely and without any brakes, as well as not forgetting, of course, the importance of a good and solid screenplay that manages to hold together even the most absurd situations, such as the struggle for control of a special toilet or the existence of Plutonians who claim to live on a planet.
A formula tested several times and which has almost never disappointed us, giving us some truly unforgettable visual experiences. With its marked originality and with a very peculiar sense of aesthetics, with acid and vivid colors, Rick e Morty he taught us that there are no misconceptions, but rather ideas that need a particular interpretation. Once this is understood, everything makes sense, whether it's accepting that one can transfer one's essence inside a cucumber or visiting a citadel where all versions of the same person live in the multiverse or even making destiny of a case of wine sent back in time by mistake determine the evolution of an entire civilization.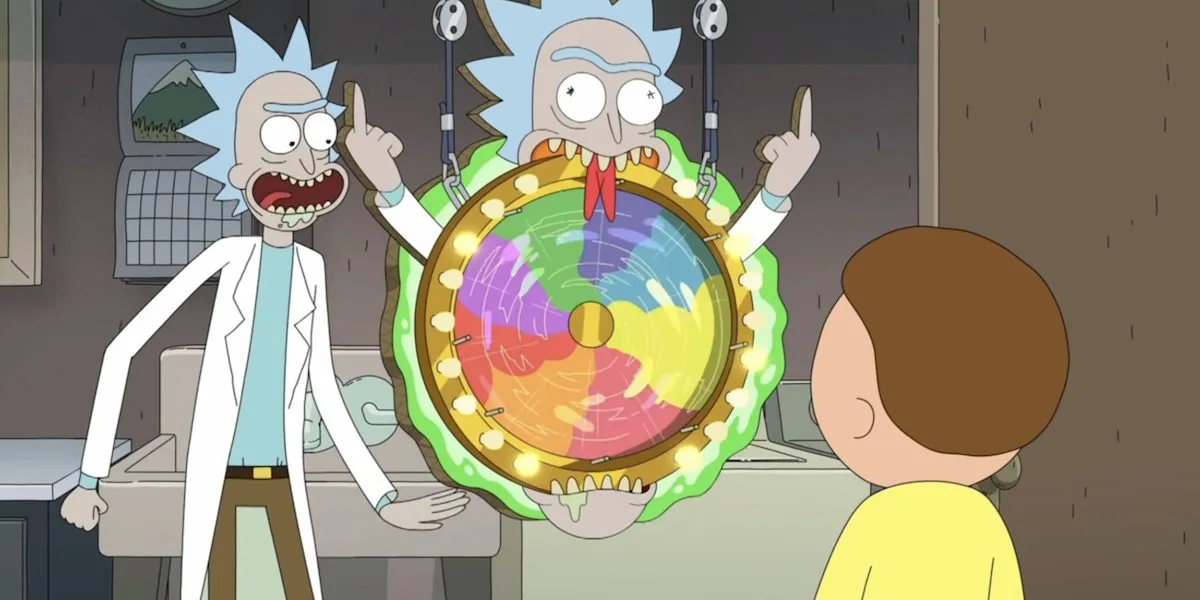 This is how the animated series which, at the time of its first release, seemed a simple parody of the adventures of Doc e Marty of the historical epic of Back to the Future has become the global phenomenon it is now, a series that never ceases to obtain great results from season to season and never bore the viewer thanks to a great courage that makes it stand out from its competitors. Because in Rick e Morty it really is all possible! Even if, at least initially, the adventures of grandfather and grandson are built around space exploration, alien technology and incredible planets with a thousand peculiaritiesthe viewer soon understands how the authors of the series have decided not to keep any doors closed.
So here's that the science fiction of Rick and Morty is tinged with a thousand different nuances.
The animated series travels in fact fromhard technology at the New Waveto move on to the post-apocalyptic vein and for the cyberpunkup to touching uchronic and dystopian scenarios or embarking on the inevitable evergreen of the space-time travel. But that's not all, because, given all its infinite possibilities, the series often opens up to more mystical drifts linked to the occult, in which even magic has its part and in which we can even find fairy-tale dimensions or hellish.
We know the result: crazy landscapes, inhabited by crazy characters with crazy ideas and behaviors. In addition to the thousands of alternate versions of the protagonists who meet and collide across the universes, the cosmos of Rick e Morty is populated by an infinity of creatures which, due to their particular aesthetic and iconic rendering, are now an integral part of an increasingly large slice of popular culture. Who could ever forget Persuccello eh Mr. Miguardi or Abradolf Lincler? And what about Squanchy, Sleepy Gary and Mr. Poophole?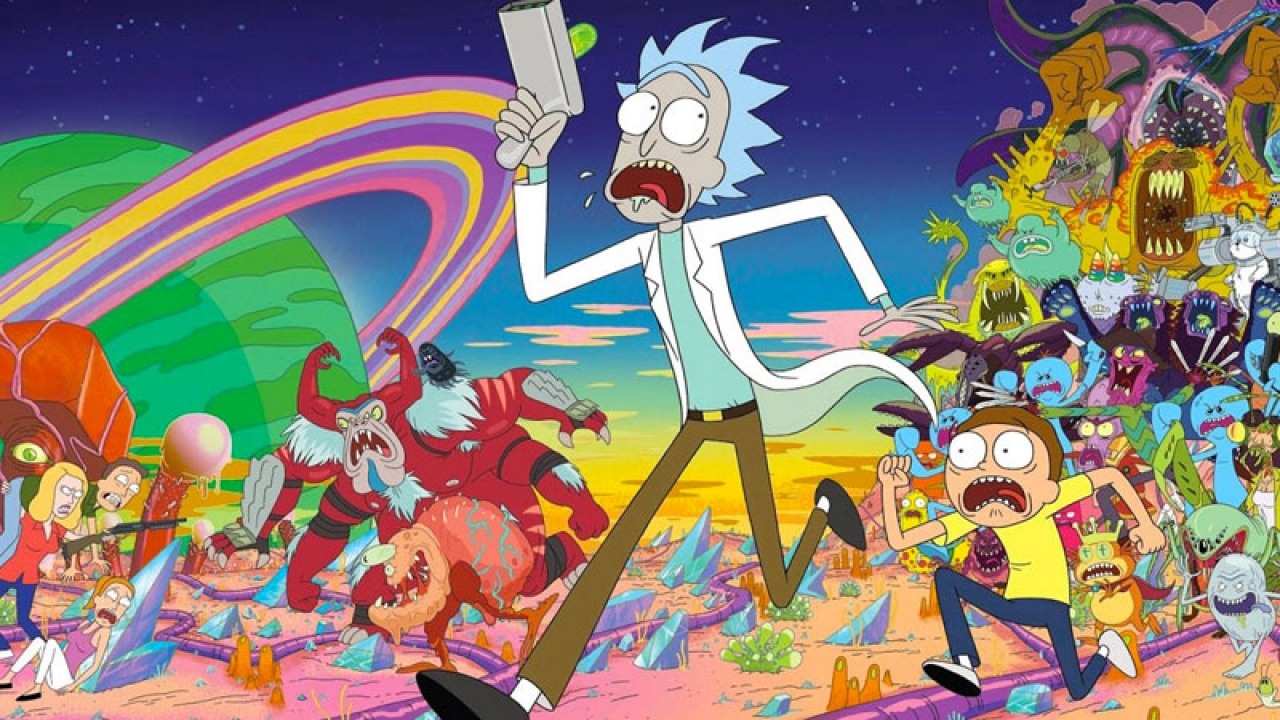 Because, whether you want to admit it or not, this loud and colorful animated series is an integral part of our culture today. Between tributes and parodies to films, books and the like (from that a Inception to that Jurassick Parkpassing through Total Recall o Mad Max), but also by introducing totally new situations, the animated series has in fact managed to establish itself as a beacon in the panorama of science-fictionbecoming a face and a model from which, inevitably, to take inspiration (so much so that those who have seen Antman and The Wasp: Quantumania cannot fail to have recognized clear similarities with a theme very dear to the animated series).
A freedom so great as to constitute at the same time a strength and a huge risk, potentially capable of bringing down the whole house of cards on which the narrative is built with a breath: however, it is here that the genius of those who are able to navigate in the vastness of the ocean without being crushed by the mass of its waves can be found! And genius does it by examining all the possibilities before finding the most congenial one to tell the right story. Adventures that try not to take themselves too seriously, basking in a humor capable of great refinements (as well as heavy and vulgar laughter), but also stories that on various occasions hide such a depth as to force the viewer to spend whole minutes reflecting in silence.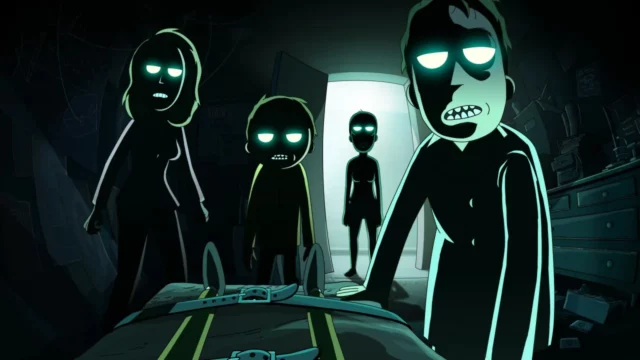 Able to surprise thanks to complex textures and fresh but also for don't be afraid to represent themes that elsewhere would risk running into censorship, Rick e Morty it never gets boring and always manages to make us crave to be amazed by showing us something we didn't even think we could imagine. So we welcome chairs riding human beings, the absurd programs of inter-dimensional TV, giant naked men floating on the celestial vault of the world,"dirty dragons" e serpent jazz. We can't wait to continue exploring!
Rick and Morty: 20 trivia about the series