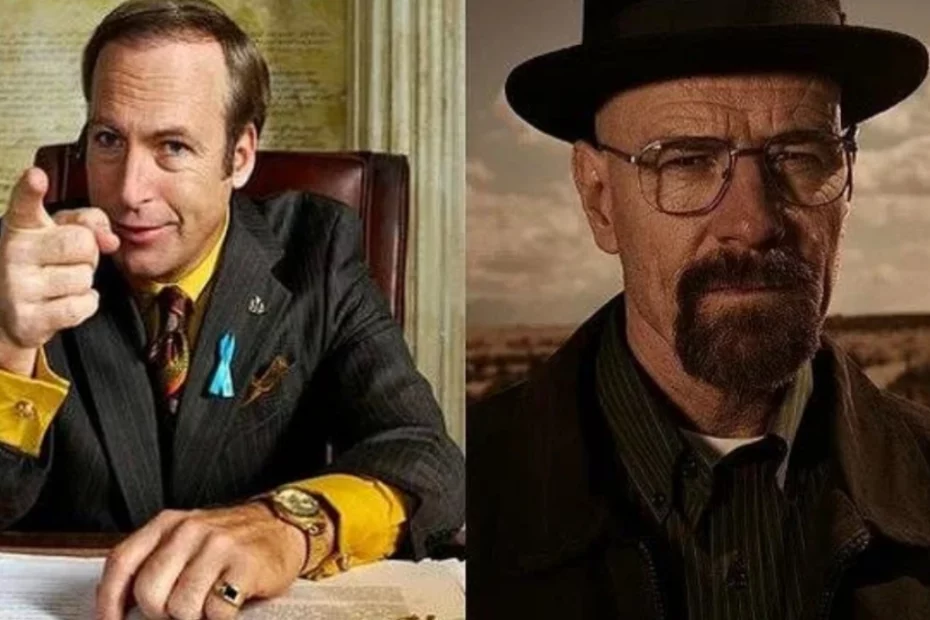 Breaking Bad, the tv series of Vince Gilligan, made us passionate about Walter White's descending parable, a chemistry professor who has gradually turned into a ruthless killer and drug trafficker. The spin-off Better Call Saul gave us a bigger picture of this story and introduced us to a deeper understanding of the character of Saul Goodman. The destinies of Walter White and the picturesque lawyer have always been, in fact, linked by a very close thread. Bob Odenkirk recently reflected on how Better Call Saul 6 allowed fans to see Walter White in a new light. The last season of the spin-off dedicated to Saul Goodman, which ended in 2022, has in fact changed the way we see the original TV series.
What would happen to Walter White in Breaking Bad if he hadn't had lawyer Saul Goodman by his side? Bob Odenkirk tried to answer this question.
Warning: the article may contain some spoilers on the finale of the sixth season of the series.
The actor, who recently made his debut in a new television series for AMC, continues to speak with pleasure about the role he played for more than a decade. Invited on April 16 to participate in a panel for Deadline Contenders Television 2023, he connected on video to discuss together with Rhea Seehorn it's at Peter Gould Of Better Call Saul. Bob Odenkirk first reflected on the extraordinary opportunity that had fallen to him. In fact, he had the opportunity to play alongside a living legend like Carol Burnett, who in the last season of the series gave a beautiful performance as Marion.
Bob Odenkirk e Rhea Seehorn then they talked about how the spin-off was able to give viewers a more complete picture of Heisenberg's exploits. The indissoluble bond that unites Walter White to Saul Goodman is undeniable to the point that Peter Gould, screenwriter of Breaking Bad e Better Call Saul, went so far as to state that "without Saul Goodman, there would have been no Walter White". Bob Odenkirk he said he disagreed with this statement: while acknowledging the importance of his character, he admitted that even without him the rise of Walter White would have taken place anyway. In contrast to what the protagonist declared in the final monologue of Better Call Saul, the interpreter downplayed the merits of the eccentric lawyer. Here's what he said during the panel:
"I think that Walter White would still be Walter White without Saul Goodman, he just wouldn't live that long, of course. He would have had a shorter period of activity. (But) I think Breaking Bad is the mothership. Here's how I feel about it."
And what do you think about it? The protagonist of Breaking Bad would it have been the same if he hadn't been able to count on the support of Saul Goodman?