Charlie Hunnam in Sons Of Anarchy had to shoot difficult scenes, both physically and emotionally. Unfortunately for him.
Although the actor identified with the character (also thanks to the amount of characteristics they have in common) and experienced the strong emotions that overwhelmed the spectators himself, the most difficult scenes for him to shoot were others. Charlie Hunnam found the love scenes in Sons Of Anarchy more challenging.
We wonder why. After all, it doesn't seem that bad to be in bed with beautiful girls who kiss and squirm all over you.
Well, apparently Charlie Hunnam has a bit of a problem with germs and doesn't really like being in close contact with strangers.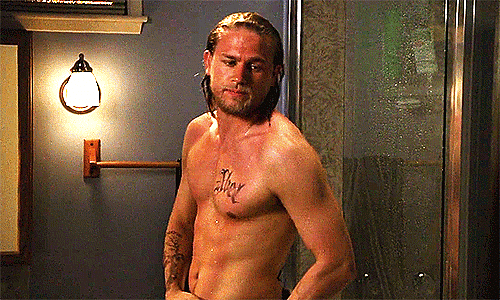 It is precisely the interpreter of Jax in Sons Of Anarchy to confirm it, in fact he reveals:
"I have been a germophobic since I was a child."
Charlie serenely accepts close contacts with only a few people, one of which is obviously his own longtime girlfriend Morgana McNeils.
His statements concern precisely the reconciliation between his fear of germs and contacts with the people dear to him:
"I've never wanted to kiss anyone except my girlfriend."
The actor also explains why, which begins in his childhood:
"At school they put a lot of emphasis on our hygiene, especially around drugs, as we had a couple of boys who went blind. It terrified me. The point is, everyone thinks it's great to be an actor and kiss so many beautiful actresses in movies, but I actually hate it."
For a person with this phobia, filming love scenes like the ones we saw in Sons Of Anarchy must not have been pleasant at all.
However, we must admit that Charlie's work was also excellent from this point of view, considered the passion with which the love story between Jax and Tara has involved the fans.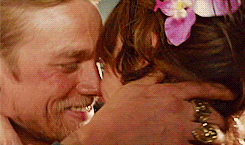 And it didn't end thereHunnam's germophobia is also one of the reasons why the actor withdrew from the part in the film 50 shades of Greyfor which he was chosen!
"I did not. (…) For me it was a traumatic experience. I didn't want to open that wound."
Here, then, is the main reason Charlie Hunnam turned down the part in 50 Shades of Grey.