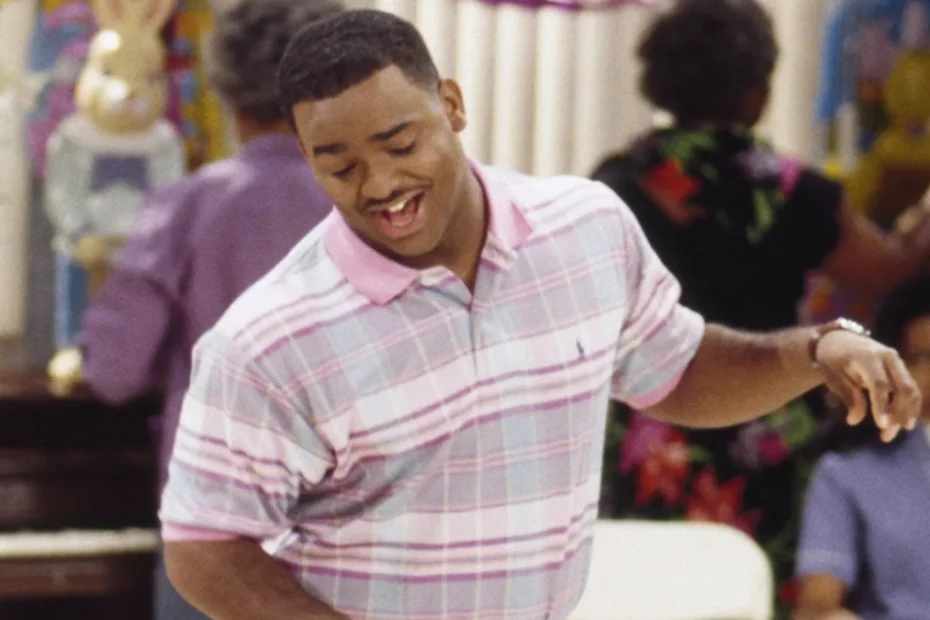 Courteney Cox was a true icon of the 90s. Thanks to the sitcom Friends and the role of Monica Geller managed to win the affection of the public. Subsequently she then she entered the successful franchise Screamas domineering reporter Gale Weathers. The actress then left her mark on that successful decade, playing several unforgettable roles. Courteney Cox made such an impact in the 90s that she was managed to inspire a cult scene of Willy, the Fresh Prince of Bel-Air. A sequence starring the character of Carlton Banks, in fact, was born thanks to the star of Friends.
It was Courteney Cox who inspired the unforgettable Carlton Dance.
It was precisely to reveal this interesting background Alfonso Ribeiro, the actor who played Willy's cousin, in an interview he gave in 2015. The Carlton Dance first appeared in the thirteenth episode of the second season of Willy, the Fresh Prince of Bel-Air. The sequence in which Carlton Banks danced funny to the tune of It's Not Unusual by Tom Jones greatly amused the audience and for this reason it has been proposed several times within the show. Even today the Carlton Dance is very famous and in fact it was added as an emote in the video game Fortnite.
However, few know the origin of this dance sequence. Alfonso Ribeiro recalled in the interview with Variety That the scene where Carlton danced to the Tom Jones song wasn't originally meant to be funny. The script simply stated that Carlton should dance to the music. The actor wondered how he could make this moment more fun and looked for models to inspire him to design the dance number he would bring on stage. And it is at this point that Courteney Cox enters the scene. Alfonso Ribeiro has decided to copy the dance that the actress of Friends performs in the music video of Dancing in the Dark, when Bruce Springsteen drags her to the stage. There is also another inspiration behind the famous Carlton Dance, the The White Man Dance Of Eddie Murphy in Delirious. Here's what the actor revealed:
"The Carlton Dance was created when the script said: 'Carlton dance'. It was never even meant to be funny; he just had to dance. Finally, the dance is inspired by Courteney Cox in Bruce Springsteen's video Dancing in the Dark: this is the basis from which I started. Or in Eddie Murphy's Delirious video, The White Man Dance as he called it. And I said: 'This is the cheesiest dance I know, so why shouldn't I do it?"'
In this way Courteney Cox inspired an iconic sequence of one of the best comedy series ever.