Black Sails it's an ensemble series a la Game of Thrones, a series whose narrative is totally dependent on its many and complex protagonists. Let's talk about human and visceral characters, each with a well-defined personality and with a precise moral code behind them: deep, complexes full of vices and virtues that move in a corrupt world and each with a precise motivation that carries out every action. However, if we have had the opportunity to appreciate so much these protagonists who dominate any trivial dichotomy between good and evil, it was not only for the excellent script of the series, but also and above all for the skill with which they were staged by their interpreters, who have been able to give them great intensity, charisma and depth. While the entire cast of Black Sails has managed to deliver strong performances throughout the series, it's also true that some of them stand out more than others.
Without further ado, today we present to you the five actors who have best played their character in Black Sails, from Hannah New to Toby Stephens.
Attention: in the following article you may run into some spoilers from the Starz series. Enjoy the reading!
5) Hannah New (Eleanor Guthrie)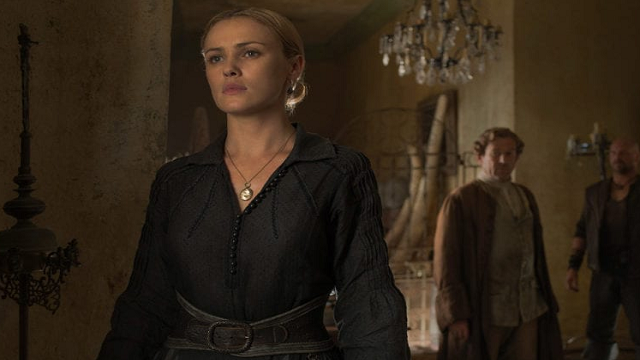 Let's start our ranking with what, in our opinion, is the best female interpretation of Black Sailsthat of Eleanor Guthrie, the "Reginain Nassau. Hannah New in fact, he manages to convince us perfectly in the role of a complex and very multifaceted character, capable of changing over time without ever losing his determination. A woman determined to take what she deserves, playing a game usually dominated by men and going so far as to betray even the closest people on several occasions rather than coming less with herself. Hannah New manages to convey similar emotions and characteristics even with just a glance, allowing us to better grasp the motivations behind each of his gestures and transmitting great dignity and composure even in the most difficult and complex moments. A great interpretation for a great actress that we would very much hope to be able to see again in the future in other productions.
4) Toby Schmitz (Jack Rackham)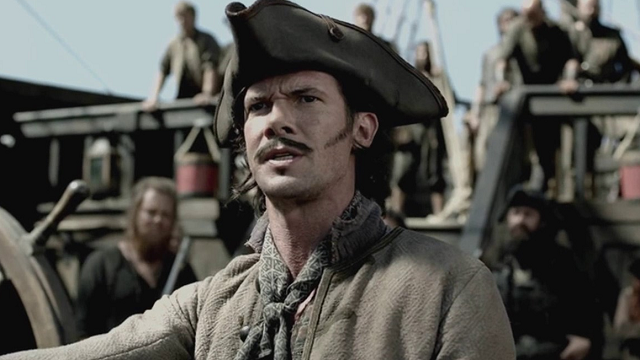 His crooked smile and thoughtful gaze as theis lovable and charismatic Jack Rackham they built a true legend. Perfect both from an aesthetic point of view and in the actor's performance of his character, Toby Schmitz in Black Sails he was able to demonstrate all his talent. Able to excel both in the more dramatic scenes in which he risks losing everything he fights for and in those in which his character's witty and witty personality was most likely to shine through, Toby Schmitz he showed the world what he was made of. A pirate in the making who, thanks to the experiences suffered, manages to obtain more and more credibility as well as the respect of his subordinates. Perfect also turns out to be the chemistry of him with Clara Pagetwho in the series plays his trusted partner Anne Bonny.
In short, an actor with enormous potential who, unfortunately, has slowly almost completely disappeared from the scene: we really hope that the man will soon be able to shine again!
3) Zach McGowan (Charles Vane)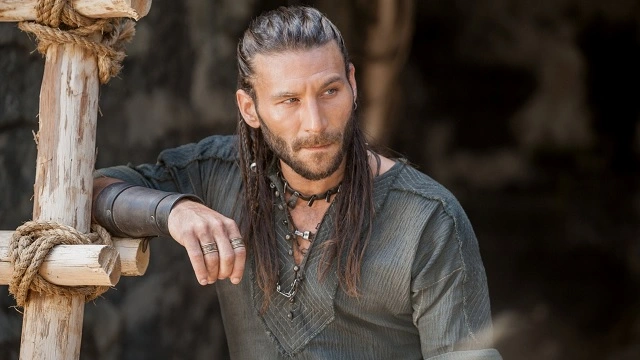 Our podium starts with Zach McGowan.
What charisma, guys! Think that Zach McGowanwhich in Black Sails plays the role of the ruthless but charismatic pirate Charles Vane is the same who in Shameless played the role of the silly and childish Jody always has a strange effect on us. After all, the magnetism of Vane, who manages to remain incredibly charming even when he kills or behaves in the worst way, is something that becomes really hard to resist. The deep voice, the intense gaze and the excellent oratory skills with which she delivers her speeches would make us fight alongside her with incredible determination! Zach McGowan, in fact, despite not being the main protagonist of the story manages to steal the attention of the audience in multiple scenessome of such great impact as to be unforgettable, such as when he incites the crowd before his execution or when, in the first season, "resurrects" and gains a new and loyal crew.
2) Luke Arnold (John Silver)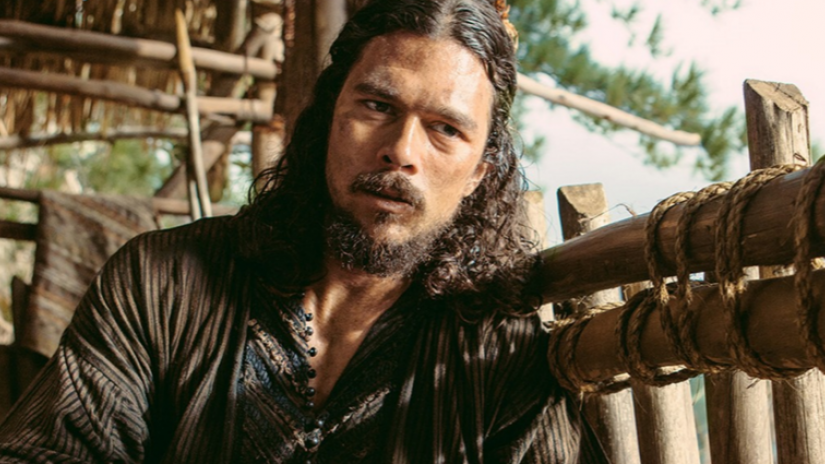 But now we come to the silver medal in the ranking of the best performances of Black Sails!
His is probably the character who, together with that of Captain Flint, constitutes the beating heart of Black Sailsthat of Long John Silver. So let's talk about Luke Arnold, a spectacular Australian actor who, although he hasn't completely disappeared from the radar, has never completely returned to the limelight, but who, in any case, we will never, ever forget. Luke Arnold's performance as Silver was in fact truly incredible: able to play the role of the lovable if selfish rogue of the first seasons up to becoming the face of Pirate Resistance, Revenge against England and a living legend incarnate of fear, Luke Arnold demonstrated great versatility and, above all, great intensity. His dialogues and monologues, on the other hand, have always been fantastic and have managed to capture the viewer's attention as in few other situations.
1) Toby Stephens (James McGraw aka Capitano James Flint)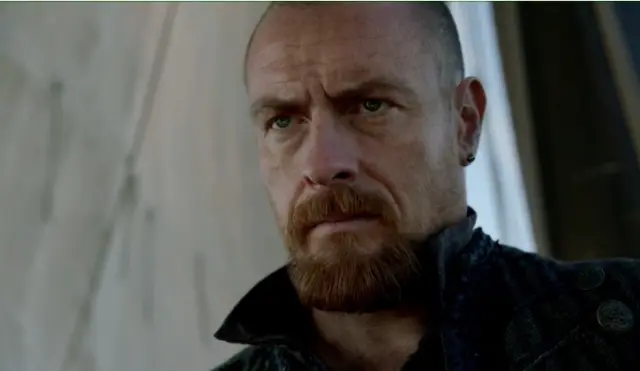 Perhaps it will be obvious, but in first place in our ranking of the best performances of the Starz pirate series, there could be no one else but him, Toby Stephens. The talented son of Maggie Smith has in fact managed to establish himself in the course of the series with a very impressive performance by Captain Flint. The fact that the man has never won an award for this role is truly staggering! Believable as much as the ruthless Captain James Flint, as in those of the good and idealistic James McGraw, Toby Stephenson manages to stage a character with thousands of facets that we discover slowly, a man changed by circumstances but who never loses that inner flame that drives him to move forward, whether it's for a good cause or for personal revenge . Thanks to an expressiveness out of the ordinaryToby Stephens always manages to convey the feeling of his character in the best possible way and is fully believable in the role of an individual so charismatic as to push anyone to forget all his past mistakes to fight for him. A more than deserved first place.
Black Sails: 5 series on Starzplay to recover