A young cast (obviously), a hashtag title (with a double meaning), an archetypal format and highly inventive writing, which will not invent anything but reinforces what we already know: we are experiencing a sort of generational spring, in which the teen series (it could be an understatement, as the reflections reach the age of the vaunted maturity) depopulate and fill the schedules (ahem, the catalogues) of the platforms. And it would be sighing: finally. Gen Z, taken far too much for granted, and often underestimated, finally has narrative reflections in which it can find itself, reflect, and maybe even understand each other a little better (certainly better than how the mainstream media paint it). And, why not, even drawing inspiration, a little comfort, a sort of help. Thus, following a long and high wave, which is not afraid to dare and experiment, here it comes Shake: eight twenty-five minute episodes all available for streaming on RaiPlay. Behind the show, a not bad idea: adolescence as a great tragedy and a great comedy, very similar to Shakespearean dramas.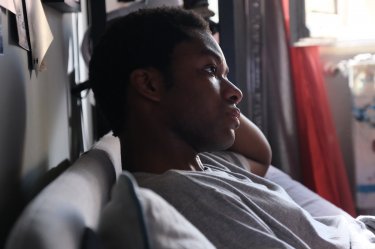 For this, the serie directed by Julia Gandiniand written by Gianluca Bernardini, Carolina Cavalli, Caterina Salvatori, revises theOtello of Shakespeare in a contemporary Rome (and where, otherwise?), keeping the neuralgic themes well impressed to insert them in a strictly local and strongly identifying context (everything is there, friendship, family, sexuality, love), clinging to the archetypes functional to the fresher and more immediate serial language (superimposed messages, vertical shots, directly from the eye of the smartphone). A new language, of course, but linked to a not exactly revolutionary staging, given the shining vein of contemporary teen drama (the list is long, you know). But it doesn't matter. The performers are good (and in Shake they are all very good), the screenplay holds up (therefore the basis is solid), the general interest remains alive. And, not to be taken for granted, the nuances also capture the older public, at the mercy of a certain nostalgia for the most beautiful and complicated years of all. After all, what a struggle to abandon the free days par excellence, in which (our) history had yet to be written.
Shake, love and jealousy: the plot
Clear, in Shake l'Otello it is a trace, a suggestion, an intelligent pretext. A springboard that takes us to the heart of Rome, between the school bell, the Saturday night parties, the vibrating phone, anticipating that vowel that doesn't let us sleep at night. Then, the protagonist of William Shakespeare's play becomes Thomas (Jason Prempeh), charismatic sixteen-year-old good at school and parkour phenomenon. Together with him, the ideal figures of Cassio and Iago, namely Michele (Alessandro Cannavà) and Gaia (Jade Di Palma), to compose the trio of friends. As in the Bardo and as in any high school group, it will be Beatrice's Desdemona (Giulia Fazzini) who will alter her moods, taking the reins of the story.
That Beatrice who, so beautiful and so attractive, will capture the attention of both Thomas and Gaia, however engaged to Emilia (Greta Esposito). In between, a fire ignited by envy and hatred breaks out: Beatrice and Thomas, by getting together, will unleash Gaia, who will set up a plan that should separate the two lovers. Thomas' jealousy will overwhelm Beatrice, who has an unclosed past with Leonardo (Damiano Gavino), and consequently overwhelm Michele, in a sort of free-for-all that will end in a parkour final.
Shake: the official trailer of the new young adult series by RaiPlay
Othello today.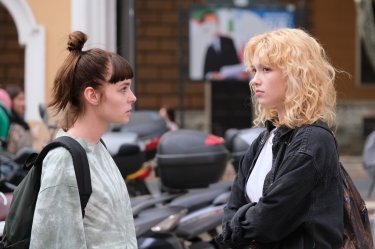 Yes, we imagine what you are thinking, but the plot of Shake it's easier to see than to say. However, don't be afraid: there is nothing convoluted or incongruous, and indeed the double points of view manage to give the show a certain totality and fluidity of action, with the direction of Giulia Gandini hovering between aesthetics and substance, between physicality (parkour) and looks that dart like lightning. Each episode, in fact, focuses on a character, and on his respective vision of main story, linked to the ideal of collectively representing a group of boys and girls grappling with different and fundamental awarenesses: fragility, anxieties, mistakes. Reviewing the lesson doesn't hurt, and it helps the viewers (not just the younger ones, to whom Shake is directed) to empathize with oneself and with others, taking theOtello of Shakespeare in a sort of young contemporary novel, indebted to the British Skinsprobably the first example among contemporary teen dramas.
The best movies to watch on RaiPlay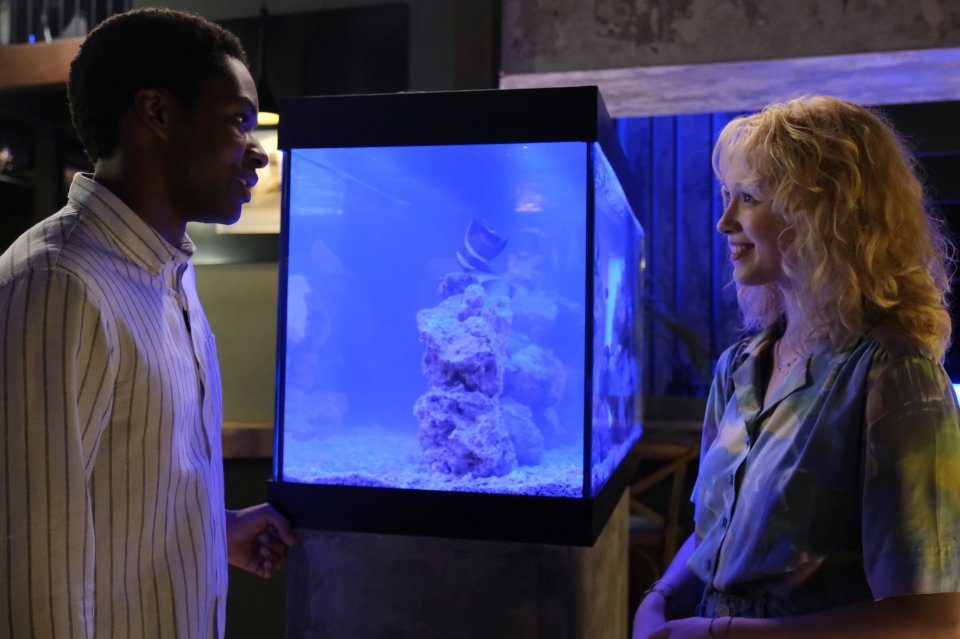 Shake's fresco is probably preset, but convincing in its general deconstruction of the teen drama, elevating the chorus of protagonists (and their respective relationships) in strong correlation to the double frame: there is Rome, exploited as if it were a caption, and there is obviously adolescence, with its discoveries, its fears, its uncertainties. Othello, Iago and Desdemona today change shape, narrowed (or enlarged?) in social media codes, which accompany a whole range of emotions. But behind the jealousy that pervades Shake, and behind an excellent electronic sound, composed by Ginevra Nervi (which alternates pieces by Cmqmartina, Fred Again or Ditonellapiaga), there is the border that separates love from jealousy, the envy from friendship. A perhaps exaggerated storm but ideally realistic in its desire to go beyond the age of innocence, exalting the serial language in a story of primordial discoveries and sentimental formations.
Conclusions
Nothing too original on the horizon? Only partially: as we told you in our review of Shake, the idea of ​​reviewing Shakespeare's Othello in a young key is a great idea, functional to the intent and trendy of the moment, which (rightly) rides on the target of today's reference. To complete the work, an excellent cast, which heats up even more the excellent Italian acting spring: from Jason Prempeh to Giulia Fazzini, from Giada Di Palma to Alessandro Cannavà, up to Greta Esposito and Damiano Gavino. Well done!
Because we like it
The cast, all in part.
The idea.
The direction, fresh and inspired.
What's wrong
However, a series deeply indebted to genre archetypes, from Skins to Skam.
Some theoretically innovative gimmicks could already be considered by boomers…