Warner announces an April 20 full of home video releases: Me Against You The film – Mission Jungle, Mummies walking through time, Magic Mike – The Last Dance and the box sets on Rocky and Superman.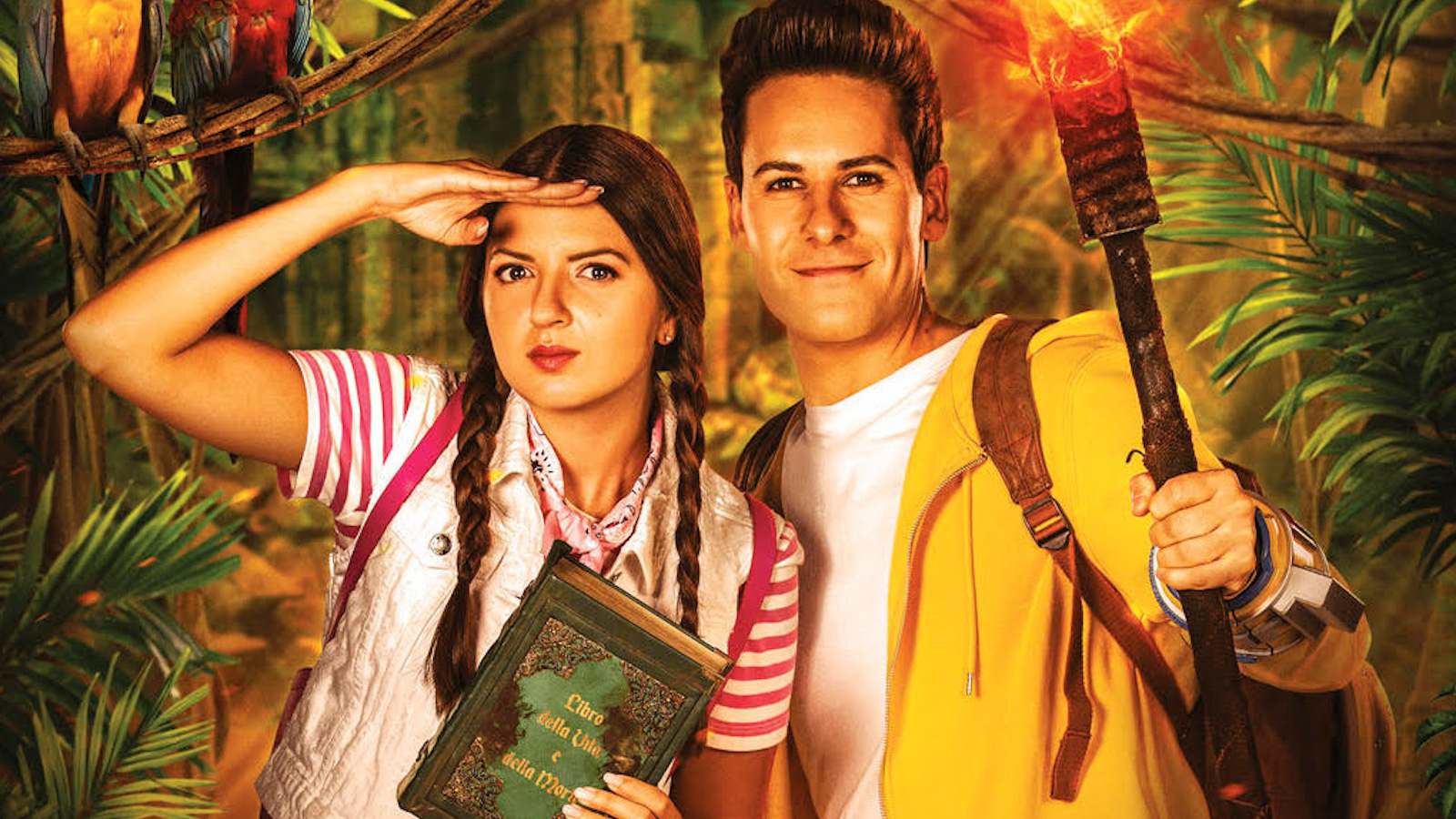 Starting from Thursday 20 April many unmissable news for Warner Bros. Home Entertainment will arrive on home video. Me Against You The Movie – Jungle Mission, the fourth thrilling adventure of Me Against You, will finally be available on DVD and in a special DVD edition with keychain gadgets: inside various special contents including an unmissable Backstage. For fans of Him and Sofì, the characters most loved by children, the special 4 film collection box set is also on its way, which will contain the four unmissable cinematic adventures of Me Against You.
Comes on DVD too Mummies – A walk through time, the animated feature film from Warner Bros. Pictures directed by Spanish director Juan Jesús García Galocha. The film follows the hilarious adventures of three mummies who live in a secret underground city hidden away in ancient Egypt. Through a series of unfortunate events, the mummies find themselves in present-day London and embark on a whimsical and hilarious journey in search of an old ring belonging to the Royal Family.
Also starting Thursday, April 20, it will also be available on DVD and Blu-ray Magic Mike – The Last Dance, third chapter of the saga starring Channing Tatum in the role of Mike Lane. Steven Soderbergh returns to direct the film while joining the cast, alongside Tatum, Salma Hayek Pinault. Among the special features the featurette 'Magic Mike's New Moves' and an unpublished deleted scene.
Many unmissable Boxsets and exclusive special editions are also arriving in April. Already available, for the first time in the Steelbook 4K Ultra + Blu-Ray version, the four films of the glorious Rocky Balboa saga starring Sylvester Stallone in the role of the iconic boxer. The exclusive version of Rocky IV will also contain ROCKY vs. DRAGO: THE ULTIMATE DIRECTOR'S CUT, the fourth film in the saga in a special edition with extra minutes, never-before-seen scenes and even more intense fights! (here our review of the Rocky box set)
Warner Bros. turns 100 and celebrates the 85th anniversary of its greatest superhero, Superman, with Superman 5 Film Collection: an all-new 4K Ultra HD™ boxed set containing the five beloved films starring Christopher Reeve. The box set, which reproduces the iconic fortress of solitude, contains numerous special contents, from TV commercials to behind the scenes, as well as various gadgets for SUPER-collectors such as the first issue of the Superman '78 comic book series and a photographic booklet.