Millie Bobby Brown arrives in Italy for a special event dedicated to fans of the actress and Stranger Things with a packed program and the chance to get to know the protagonist of the Netflix series live.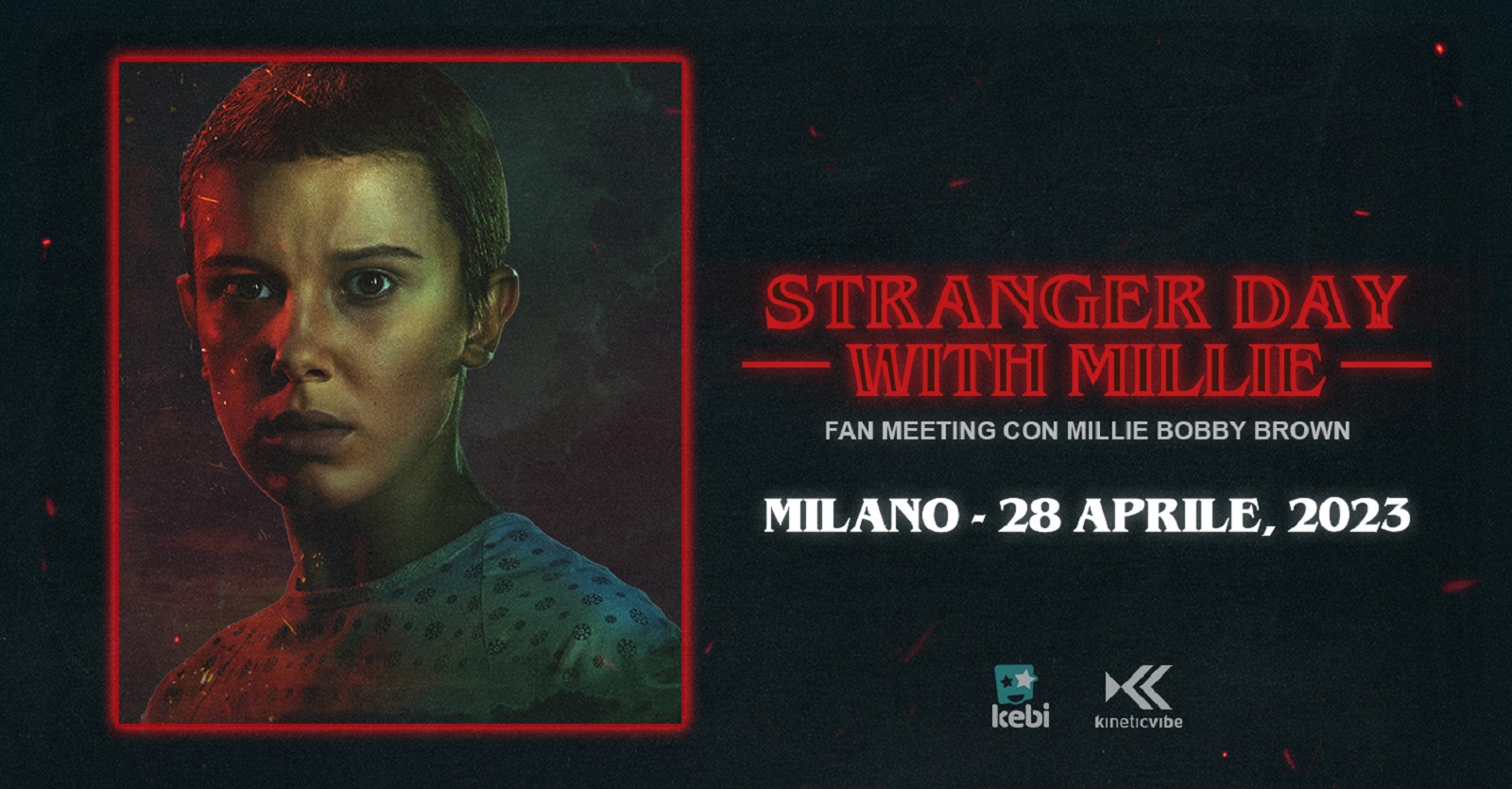 Millie Bobby Brownprotagonist of Stranger Things, arrives in Italy to meet fans of the iconic TV series that will greet the public with the fifth and final season. An exclusive fan meeting will allow the lucky ones to meet the interpreter of Eleven live.
It will be incredible hours for those who have loved Stranger Things since season one getting to know its protagonists. In fact, on April 28 Millie Bobby Brown will arrive at the Alcatraz in Milan for a day that will be impossible to forget.
Stranger Things' Millie Bobby Brown marries fiance Jake Bongiovi
The famous Milanese venue will host the day-event Stranger Day – With Millie, a date for fans of the actress and the show which was made by Kebi and Kinetic Vibe. For twenty-four hours, from morning until evening, all those lucky enough to be present at the event will be able to fulfill the dream of meeting their heroine live.
Many unforgettable moments will take place during the Stranger Things themed day. Photos and autographs with Millie Bobby Brown who, during a panel, will get to know her admirers by chatting with them and answering their questions. There will be other opportunities for fun, enlivened by fan initiatives, such as the cosplayers and the installations of Cosplayitalia and Upside Down Italia. An unforgettable event whose countdown begins today.
Stranger Day – With Millie is the offspring of a project created in 2020 on the platform specialized in crowdfunding and bottom-up crowdsourcing for events, Kebi. A dream for some fans that over time became a reality in 2023. This is also thanks to Kinetic Vibe, a reference company in the world of the Italian fan experience, already a producer of lucky fan meetings with the interpreters of cult TV series such as Gossip Girl, Once Upon A Time, Riverdale, Shadowhunters, The Vampire Diaries, SKAM Italia and many more.
Tickets will cost from €50 and the event will take place from 11:30 to 19:30 (photo/autograph sessions start at 13:00, panel starts at 18:30). All details are available online.