Jeremy Renner was a guest on the last episode of Jimmy Kimmel live, the actor unveiled the funny video message sent to him by Paul Rudd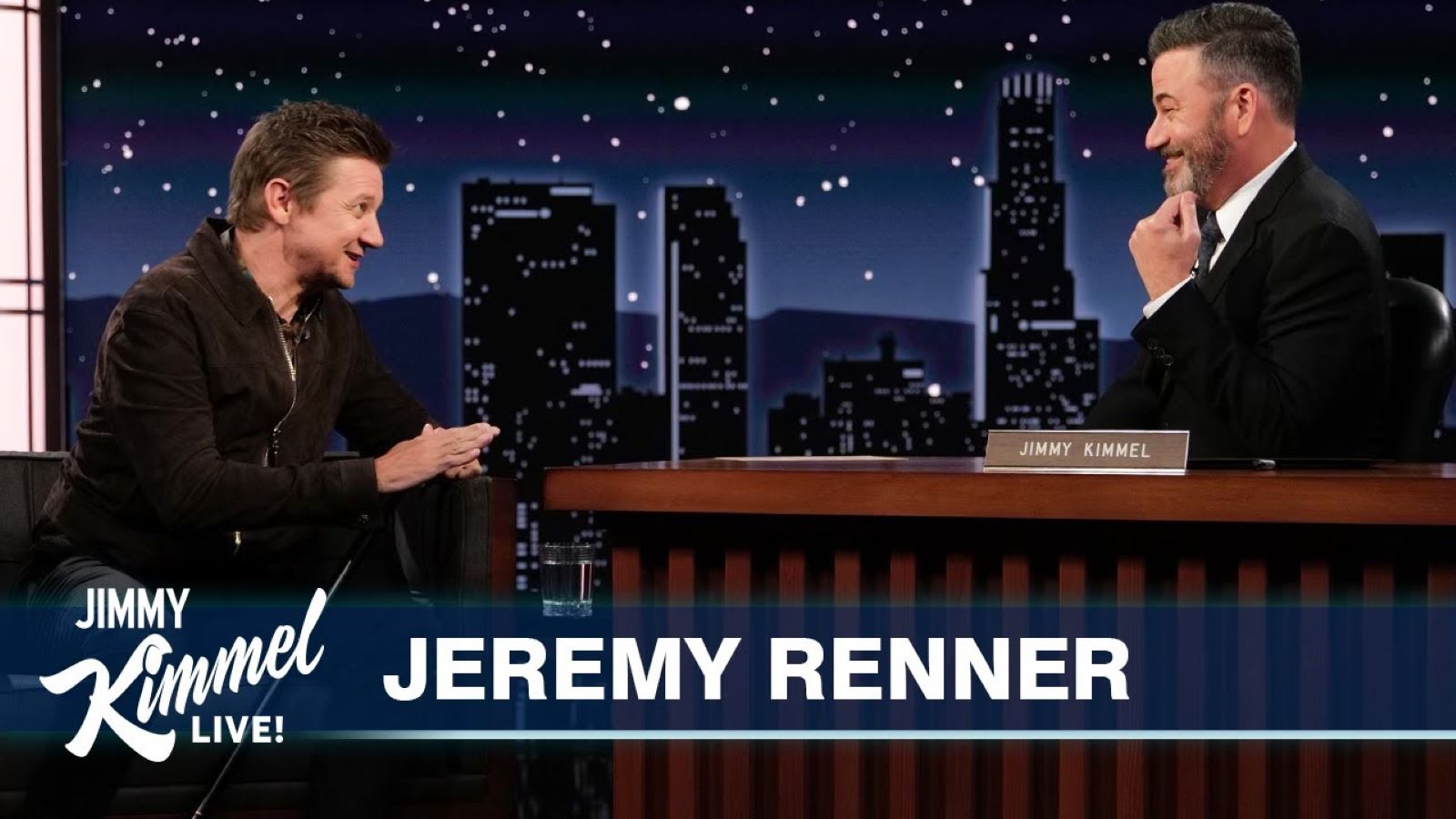 Jeremy Renner was a guest of Jimmy Kimmel live where he showed the funny video message by Paul Rudd. The actor, recovering after the terrible accident with a snow plow last January, entered the talk show studio with the help of a stick and hinted at a few dance steps, before sitting down to be interviewed.
Jimmy Kimmel introduced Jeremy Renner as "indestructible", defining it "the baddest Avenger". "Was it a publicity stunt?", the conductor asked jokingly, the actor replied: "Absolutely".
During the chat with Jimmy Kimmel, Jeremy Renner also showed the video message sent to him by Paul Rudd. The Ant-Man star shot it as if his colleague had bought it thanks to Cameo, the site that allows you to receive greeting messages from characters from the entertainment world. "Hey Jeremy, I heard you had an accident with a snow blower. I hope you feel better. I send you this video with all my heart. You're a tough guy, so don't worry too much. Maybe one day we will meet and it would be great. In the meantime, take care of yourself and take it easy for a while. Anyway, next time, wait for the snow to melt. All the best Jerry!"said Paul in the amusing message.
The hosted Jimmy Kimmel live comes after Jeremy Renner's interview with Diane Sawyer, which aired on ABC. The star, who plays Hawkeye in the MCU, was crushed by a snowplow earlier this year. The actor suffered a punctured liver and broke more than 30 bones. Jeremy admitted that he would do it again, because the snowplow was heading in his nephew's direction and he needed to be rescued.