Talking mushrooms, space-time tubes and a great soundtrack: our insight into Super Mario Bros. The movie, reviewed by those who grew up without ever having played Nintendo.
Oh mama. We could only start with one of his most famous quotes, in light of the great box office it is achieving (in Italy, on the first day, it exceeded one million and two, recording positive signs in the arduous comparison with the three-year period preceding the Pandemic). A collection, we say it immediately, more than deserved. Because, as we have already told you in our review, Super Mario Bros. The Movie it is an openly vertical work, able to capture a boundless audience. Thus, thinking about the film directed by Aaron Horvath and Michael Jelenic, and produced by Illumination with Nintendo (obviously), one of the English-speaking terms that are most prevalent in the universe of franchises, sagas and adaptations comes back to us forcefully: the fan service.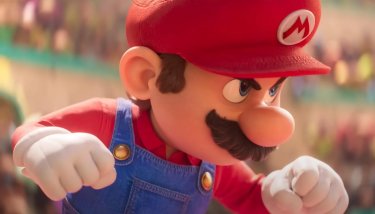 Here, the writer, a bit like what happened for Dangerous & Dragons – Honor for Thieves, has a decidedly particular relationship with this production point of view, as each film novelization – precisely coming from original material – should submit to some (golden) rules in order not to disappoint fans. So, leaving the vision of Mario Bros. The Movieand struck by his inspiration and his irresistible colorful vision, we snatch various reaction which, in fact, dwell on how much the film is "fun also in function of the fan service". Here you are. Theoretically, a movie about Super Mario (or any other pop icon) is Already a film also designed for fans, and it is natural to find references, in this case, related to cult video game from Nintendo.
Super Mario without having Nintendo? Yes you can!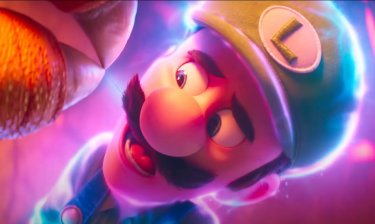 However, our study does not want to dwell on his quotation approach, and rather wants to focus on the other half of the sky, populated not only by talking mushrooms, but by those who – strange but true – have hardly ever played Super Mario, having a superficial and ungrammatical knowledge of the character (the writer has never had a Nintendo, except an old Game Boy Color with a Tetris cartridge). We necessarily add an "almost" to the concept, because it would be truly absurd not to know the least bit about the Italian-American plumber, created in 1981 by Shigeru Miyamotoand appeared as Jumpman in Donkey Kong. In short, while acknowledging the objective greatness of Mario and Luigi (and Luigi is the fulcrum of the film), our vision of Super Mario Bros. The Film was almost free from any comparison, enjoying it without the anxiety (of the fan service !) an animated feature film thought out down to the smallest detail, capable of overturning various concepts (sacrifice, gender issues, the obsession with power) within a remarkable (albeit recognizable) narrative structure.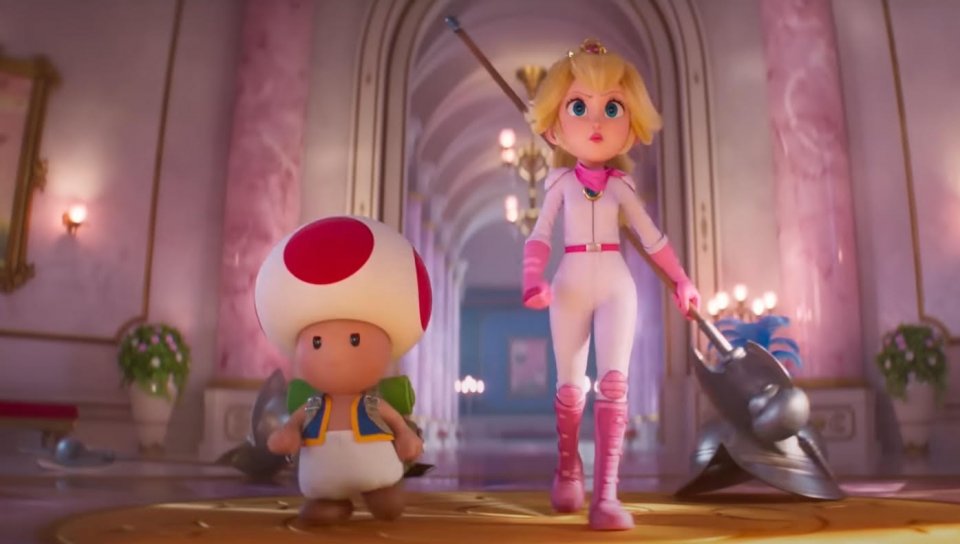 Just to pick up the threads of the plot: written by Matthew Fogel, the film takes us to Brooklyn, where Mario and Luigi have set up a plumbing company which, however, is leaking everywhere. By chance, they will be sucked into a sewer pipe (New York is a surprise even underground!), finding themselves in a sort of parallel world: Luigi ends up in the Dark Lands dominated by the turtle Bowser, while Mario lands in the Mushroom Kingdom, making the acquaintance of the likeable Toad (a character that could be the envy of many animated shoulders), of the arrogant Donkey Kong and of Princess Peach, who hides a courageous and determined soul behind her heart-shaped bangs. And then yes, at the center Mario's race and run-up to save his brother, who ended up in the clutches of the villain (but romantic) Bowser.
Super Mario, origins and curiosities of the "mamma mia" icon from Nintendo
Musica a 8-Bit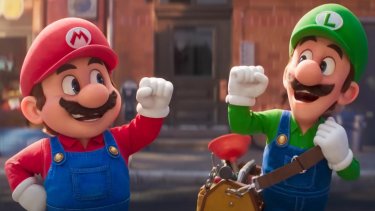 In the middle of the film, scattered and thrown into the fray, we understand from the mood of the theater (a real social thermometer), easter eggs and quotes, jokes and visual references are scattered. Nonetheless, we don't get too carried away by the hype, and we maintain a certain distance. We focus on the narrative and scenographic sense of a color-saturated film, effective in its amusing tone, as well as convincing from a technical point of view. If 3D animation may have exhausted its originality, Super Mario Bros. The Movie it is graphically amazing: it goes without saying that water is Mario's essential element, and it is precisely the aquatic texture that makes the difference in the general economy. If there is then an organicity and a fluidity of action, which properly introduces the many characters (a spin-off on Donkey Kong is already being hypothesized), we are amazed by the musical tones, between bits and electronic sounds.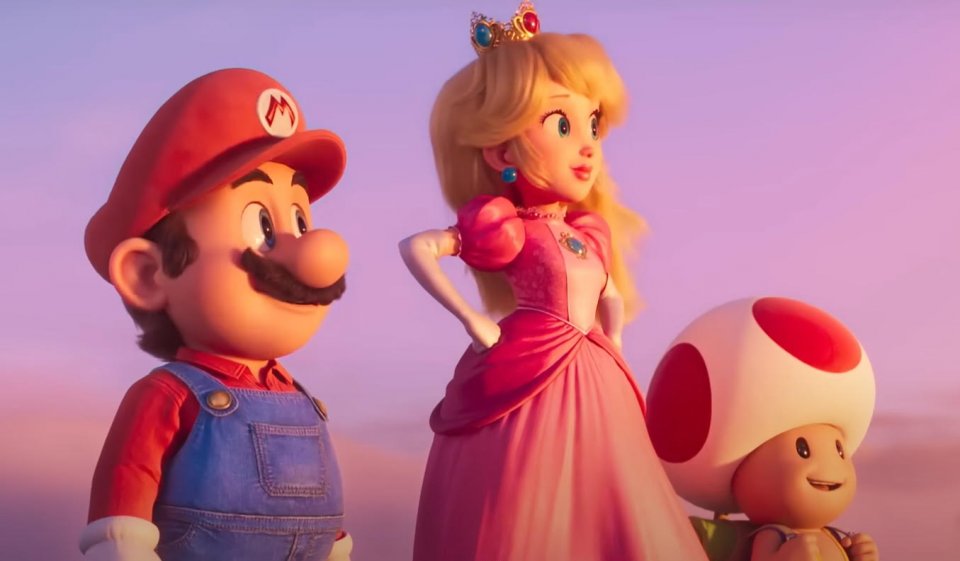 We intuit that the original score of Koji Kondo was the main track, yet the work of Brian Tyler, carried out alongside Kondo himself, ignores the native score (and which has become a cult within a cult), making it musically cool. After all, a popular legend like that of Super Mario is capable of overcoming generations and generations, keeping its borders essential, its marked recognisability. And therefore, within a cathartic journey, re-imagined cinema (for everyone), Mario and Luigi convince even those who have only touched them without ever having felt too close to them. Touching them perhaps in the arcade, going from one arcade to another, with those 500 lire capable of opening up 8-bit worlds. After all, one doesn't necessarily have to be a fan of the first hour to love one of the most influential figures of the twentieth century. Also because, the writer will never have had Nintendo, but he loves the 1993 cyberpunk scult with Bob Hoskins e John Leguizamo…