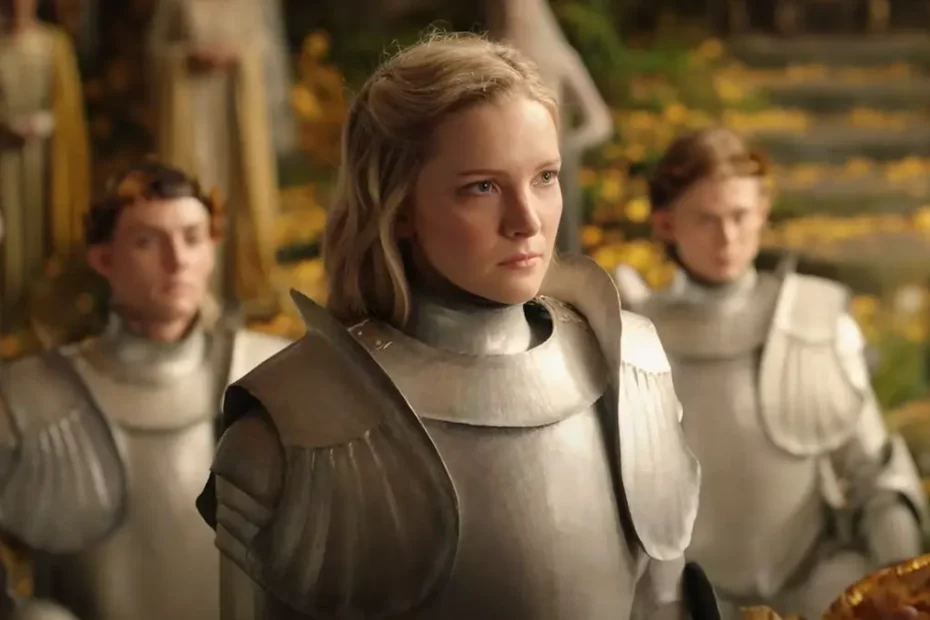 The Rings of Power (in original Rings of Power), the tv series dedicated to the franchise de The Lord of the Rings, should have made the audience dream again with the fantasy world created by JRR Tolkien. Unfortunately things turned out differently e The Rings of Power unfortunately it should be included among the many disappointing TV series (which could have been great TV series). The first season was a flop and was inundated with criticism from viewers who felt that the story did not respect the source material at all. Meanwhile the second season is in the works, in which the writers have promised that they will fix the mistakes made in the first cycle of episodes. However, things on the set are not going smoothly and in recent days two accidents have caused short delays in production.
A fire broke out on the set of The Rings of Power 2 near Windsor.
Several sources told major UK newspapers that clouds of smoke were seen emanating from Bray Studios near Windsor in the UK on Monday, April 3. Filming for the second season of the Amazon Prime Video TV series was underway in the studios where the fire broke out. Il The Independent reported that an electrical fire occurred on the perimeter of the filming lot. Firefighters arrived promptly and put out the flames. Filming therefore resumed after a break of about an hour and the cast and crew did not have to evacuate the studio site. In a statement reported by Metro UK and issued by Berkshire Fire and Rescue Service a more detailed account can be read:
"At 12:26 on Monday 3 April, We have received reports of a fire at Bray Studios near Windsor. Then Royal Berkshire Fire and Rescue Service crews from Bracknell, Slough and Maidenhead fire stations were dispatched to the scene. Upon arrival, crews discovered a fire in a one-story warehouse. Firefighters remained at the scene of the accident. Further updates will be provided when available."
This is not the first incident that unfortunately occurs on the set of the TV series de The Lord of the Rings. Last week a horse fell to the ground and died while rehearsing for the show. For this reason, many animal rights activists have railed against it The Rings of Poweraccusing the crew of mistreating animals on set. To prevent a fuss from breaking out a spokesperson for Amazon Studios released a statement in which he confirmed that the horse died of cardiac arrest:
"We are deeply saddened to confirm that a production horse has died. The accident occurred in the morning while the horse was being exercised before practice."
What is certain is that the production of The Rings of Power, Amazon Prime Video TV series, is proving to be more troubled than expected.