Our report from the Rocco Schiavone 5 press conference, from April 5 on Rai2 for four weeks in prime time, with the protagonist Marco Giallini, the director Simone Spada and the authors Antonio Manzini and Maurizio Careddu.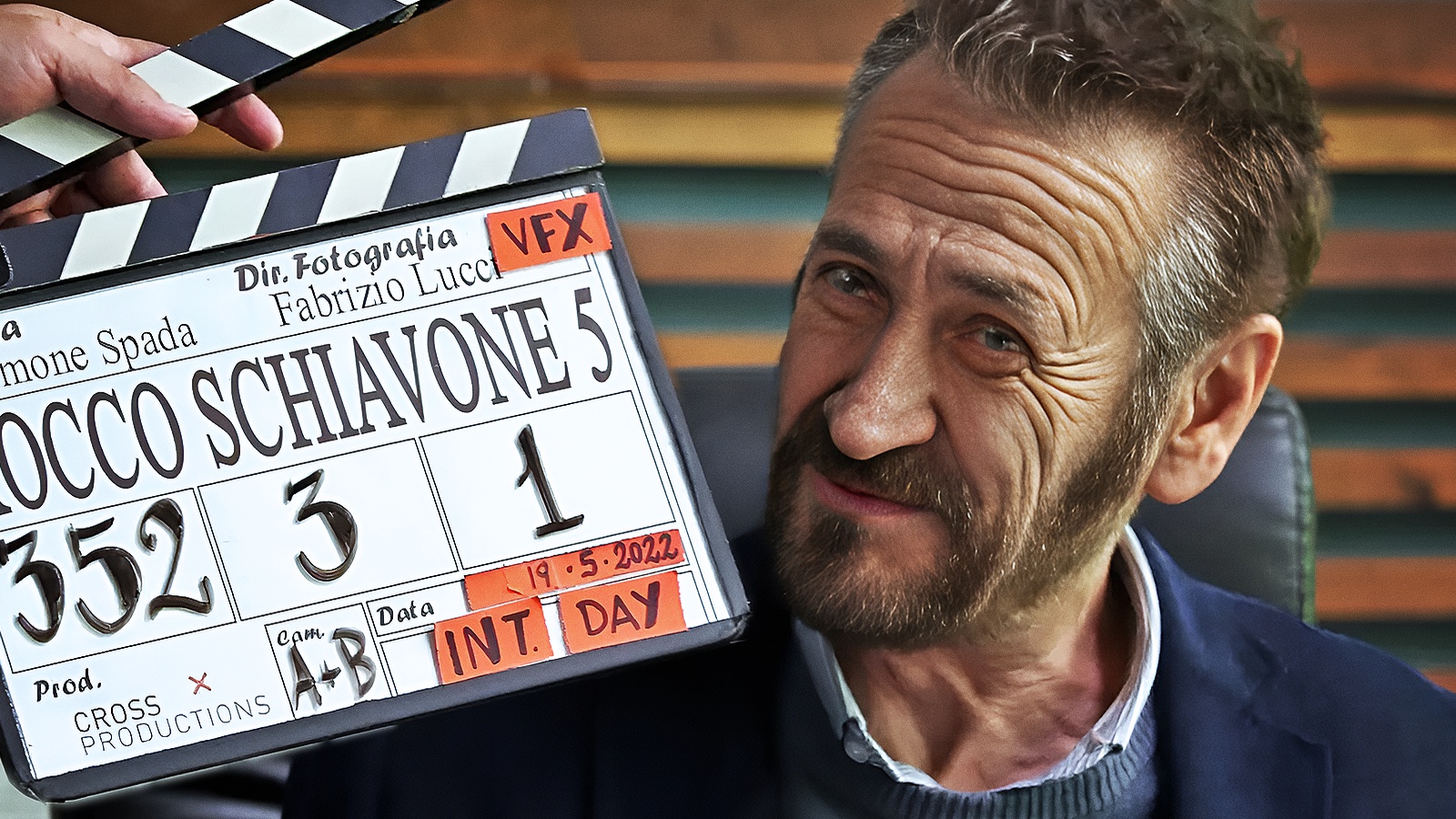 Gascon and melancholy. So it was and so we find it Rocco Schiavoneprotagonist of the homonymous fiction Rai, which returns with new episodes from April 5 on Rai2 in prime time for four weeks. Co-produced by Rai Fiction-Cross Productions and Beta Film Gmbh, the series picks up where the fourth season left off, with that final cliffhanger, and new challenges and new characters await the life of the deputy commissioner transferred to the Aosta Valley. "He will heal even if he has missed stitches": with these words Marco Giallini the press meeting with journalists begins to present the new episodes. The actor reassures fans and viewers ("The kidney has been removed, he is more tired but has not lost his verve") and then renews the joy of having returned to work with director Simone Spada, "with which I made the most beautiful film of my life" (Tomorrow is another day, ed.).
Rocco Schiavone, like an old friend who returns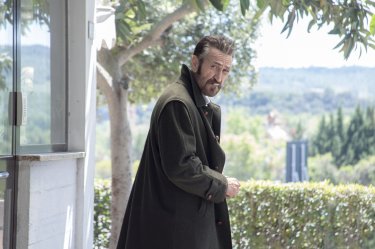 Even the director, who arrived on the series in the third season and who hopes to continue directing for a long time to come, is now fond of Rocco Schiavone as if he were an old friend: "I feel particularly attached to the character and his stories, because Marco Giallini is on the set who always cheers you up even if he doesn't realize it, and because it comes from a writing that I loved very much, which created a character Imperfect. In this historical period, imperfection is very loved because it represents humanity. His strength is his empathy that arises precisely from his fallibility". The word at that point passes to Antonio Manzinithe author of the novels from which the fiction is based and therefore the one who is responsible for giving life to this character so loved by readers, and now also by viewers: "When I write new books I don't have Giallini in mind, even if by now he is inevitably associated with the character of Schiavone, but I think so a little because I now feel like a family member rather than a friend. I also believe that like any character born in books, for each reader there is a different Schiavone in his mind". Obviously Marco Giallini's jokes are not missing, protagonist of the series as well as of the meeting with the press: "Instead, I see Luca Zingaretti if I think of Schiavone"to which Manzini replies: "Not me, because Rocco has hair!".
Rocco Schiavone, the first four seasons streaming on Rai Play
From page to screen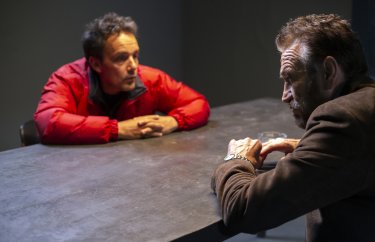 The pen – indeed, the microphone – switches to Maurizio Caredduthe screenwriter of the series, who tells how easy it was to write the character of Rocco Schiavone together with Manzini, "because it was so fascinating and perfect in its imperfection on paper that it was easier to script it than having to invent everything from scratch. Matter already had its own substance". And a possible inspiration for the protagonist also emerges from him and Manzini: "There was a great policeman in Rome, a flying squad hero known by the nickname of Gabbiano, but in private life he was a disaster. Unfortunately he died of an overdose in his car. Ethics and morals are two paths that often collide. Each of us is a little Rocco, he has the problems we all have, he is not ashamed to tell the truth despite the pressure of society".
And what does Marco Giallini think? "Temperamentally I find myself there, less in the profession. Of course if I were him for 24 hours I think I would combine all colors, I would tell the whole truth, risking ending up in prison to stay on topic". Then he continues: "I tried to transpose his indolence by also bringing something of my own, a certain melancholy, that black hole from which I am inevitably attracted from time to time, risking ending up in it. After all, it's the first time I've played a character for so long. Every time I go back to Aosta to shoot, I feel at home by now". But what made him say yes at the beginning of the series?"At the beginning I didn't know the novels but when I recovered Pista Nera I fell in love with it, so much so that at that point I would have done everything to interpret it. My father is a noir lover. I feel like a loser. These elements will also have contributed".
Marco Giallini: Rocco Schiavone and the confessions of a former "perfect stranger"
Fifth season, time to take stock
The fifth season of Rocco Schiavone it is a moment of balance for the character as for his protagonist, who turns 60 these days: "I still feel like a little boy doing a wheelie with a motorbike! Surely age also gives you more work experience, you pay more attention to the technical part, but in my opinion you can see immediately if an actor is talented, from a young age, if he puts his heart and passion into it. Even if you don't prefer it, it is an aspect that transpires in the public, even if initially they may be a little afraid of the camera, security comes over time". And what awaits the deputy commissioner in the new four episodes? We will see him as captain of a football team for a charity match against the magistrates and next to a new entry, the character played by Diane Fleri, a French agent. "A nice tough character who will give the protagonist a hard time, almost a female Schiavone". Beyond the Alps, Giallini is closely linked by his passion for French singers, "even if they put cream everywhere, it's heresy". The serie several times she risked ending up sweetened on Rai1, and has even received a disciplinary measure from the government, for some characteristics of the character such as her smoking joints. However "life is full of broken ass" as his character says, and for Giallini the greatest thing is people who don't try to understand others, who look but can't see the other. And his character is never afraid to view.