Seth Rogen voices Donkey Kong in the original version of Super Mario Bros. The Movie and the actor has now told which spinoff is being made in the future.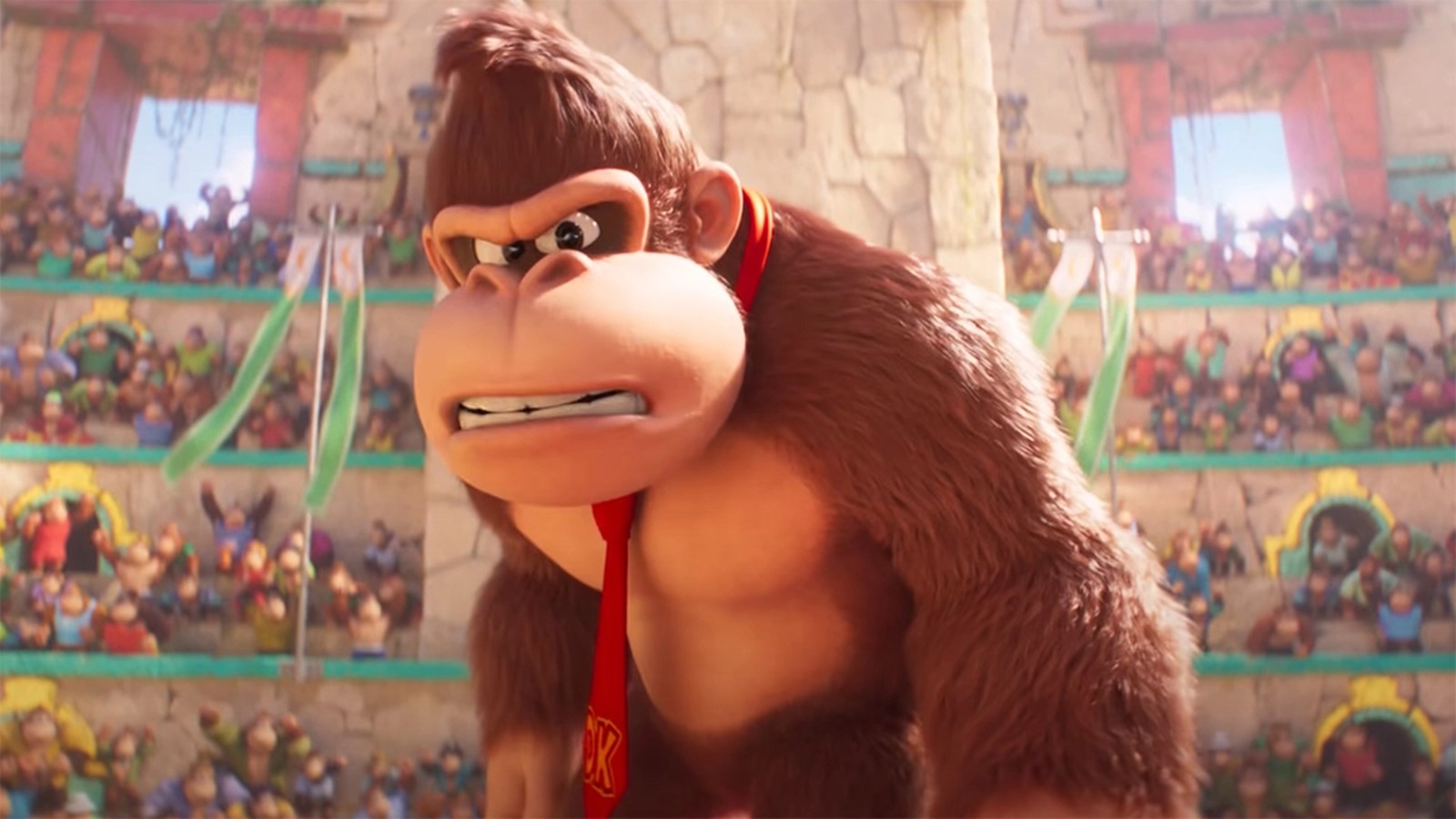 Seth Rogen give voice to Donkey Kong in the wait Super Mario Bros. The Movie and the actor has now revealed which one spinoff hope it will be done in the future.
In the upcoming big-screen adventure, his character is a stubborn heir to the throne hoping to win the approval of his father, Cranky Kong.
In an interview given to ScreenRant, Seth Rogen has now revealed which video game could inspire a new animated project in the saga after Super Mario Bros. The Movie. The actor stated: "Donkey Kong Country. I really loved that game. And it's funny to think back because it didn't look great by today's standards. But at the time it was great in terms of movement and how fast it was. It felt like a huge step forward. I think probably, one day, there will probably be more to extract from Donkey Kong Country".
In the video game mentioned by Rogen, Donkey Kong and his nephew Diddy Kong embark on a mission to defeat King K. Rool and the Krelings, his army of crocodiles.
Super Mario Bros. The Movie, all the secrets of the sensational new official trailer
In the original version of the feature film inspired by the video game Chris Pratt will give voice to Mario and Charlie Day to Luigi. Anya Taylor-Joy, the star of the series The Queen of Chess, will instead be Princess Peach. Jack Black will voice Bowser, Keegan-Michael Key will play Toad, Seth Rogen will play Donkey Kong, Fred Armisen will play Cranky Kong, Kevin Michael Richardson will play Kamek and comedian Sebastian Maniscalco will play Spike.
Super Mario Bros. The Movie, Chris Pratt sports a new mustache that pays homage to the iconic plumber
The production team includes Illumination's Chris Meledandri and Nintendo's Shigeru Miyamoto. The director of the animated film are instead engaged Aaron Horvath and Michael Jelenic, former authors of series such as Teen Titans Go!. Matthew Fogel (Minions 2) penned the script.