Cobra Kai, so far, has never left us disappointed. Thanks to spectacular martial arts fights, intriguing subplots and rich in twists and turns and exciting stories of redemption and redemption, the first five seasons that make up this fantastic Netflix TV series, truly suitable for every palate, have always satisfied us. Despite its underlying lightness, in fact, Cobra Kai it has never failed to excite us, to entertain us and, why not, to make us move too. However, this series would not be even half its value if we did not take into account the fantastic acting tests that the cast of the series has been able to give us from season to season. So today we want to celebrate the performance of some of the main interpreters of the showfrom young up-and-coming talent, to the more experienced and more seasoned cast of senior.
From Jacob Bertrand to William Zabka, here are those who for us have been the actors of Cobra Kai who have best fulfilled their role in the series. Happy reading and beware of spoilers!
5) Jacob Bertrand (Falco)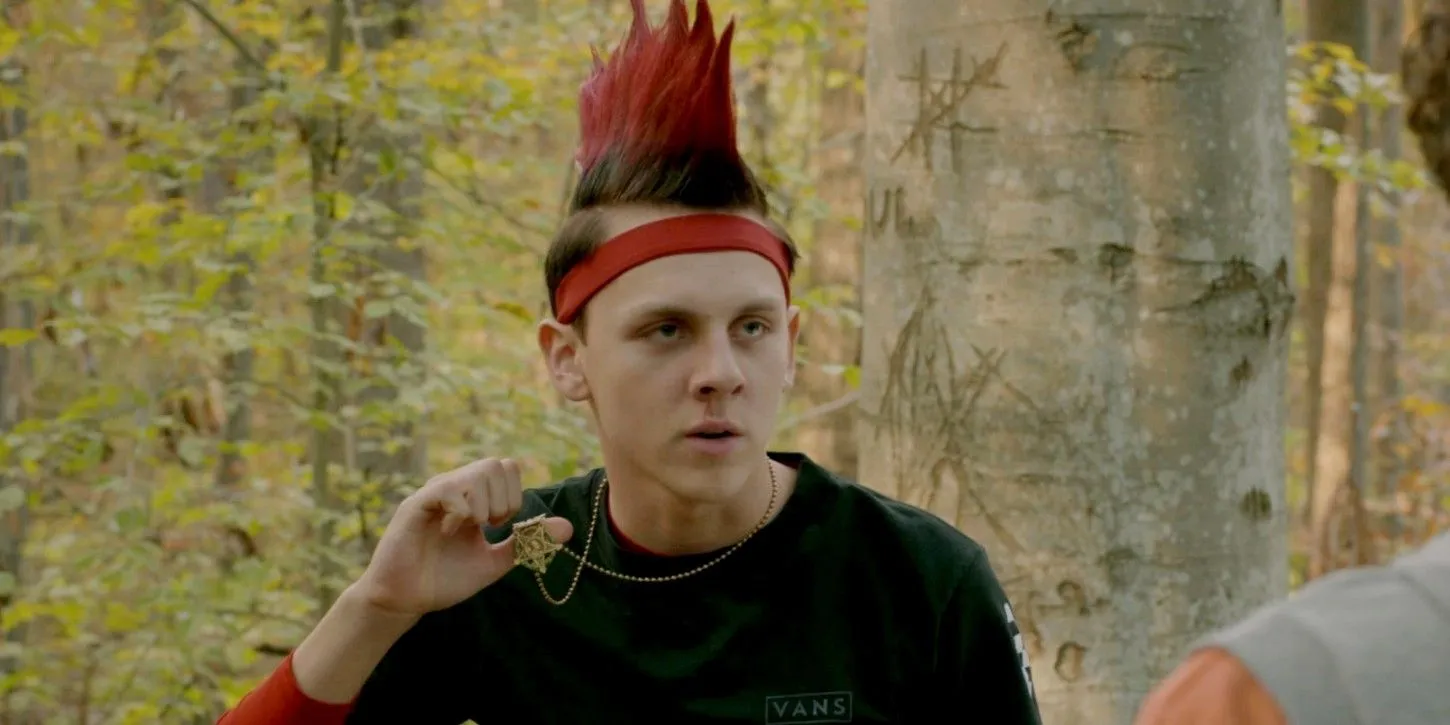 Of course, it's true: the two main protagonists of the cast "teen" Of Cobra Kai, Xolo Maridueña (Michael) and Tanner Buchanan (Robby), have on several occasions shown that they know how to do it, giving away goodies performance recitatives. However, there is another interpreter who has most caught our attention, namely Jacob Bertrand who plays the character of Eli Moskowitz that we all love to remember as "Falco". And how can we fail to reward an actor capable of radically changing his interpretation based on what his character experienced? From the moments when Eli is still a helpless little boy and constantly bullied about his appearance to the moment the Falcon spreads its wings for the first time, from his fall to the dark side to his rebirth and redemption, Jacob Bertrand has succeeded not only to capture the public's attention, but also to do so empathize with a profound character with many facets who, after getting lost, finds his balance. So we just have to do hat to this young and talented actor who, we are sure, we will hear more about.
4) Peyton List (Tori Nichols)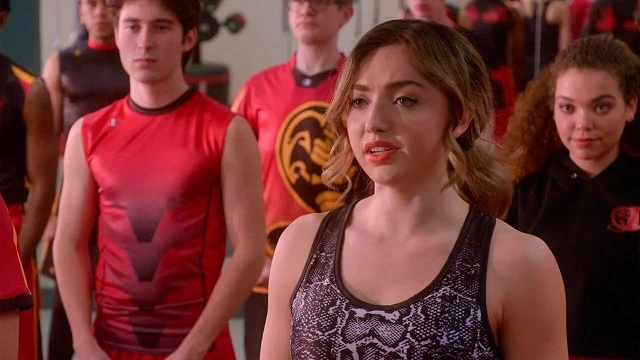 But we still remain among the young talents of the show and let's talk about Peyton Listactress born in 1998 who grew up in the forges of Disney Channel and reached its peak popularity thanks to the character of the badass Tori Nichols. Thanks to a very convincing interpretation capable of showing the viewer different sides of her character, from anger to the desire for redemption, from determination to an unexpected hint of sweetness, Peyton List has certainly done an excellent job. She capable of convincing both when her character is still only sketched out, but also and above all in the last few seasons, a moment in which he has really had the opportunity to grow and mature without having to depend on the approval of othersPeyton List has been able to express great expressiveness, not only in words, but also only through looks.
3) Ralph Macchio (Daniel Larusso)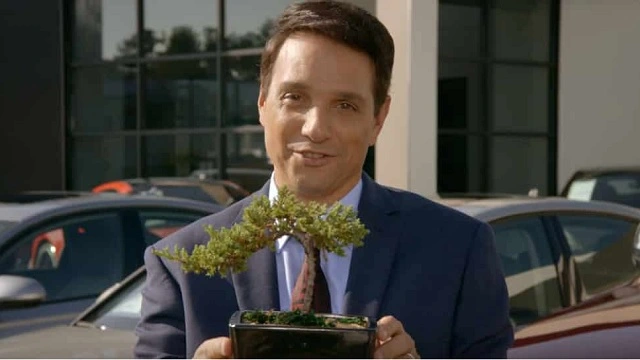 Paradoxically, despite having been the true protagonist of the saga of The Karate Kidfor many viewers of Cobra Kaihis Daniel Larusso is not as appreciable as the nicest Johnny Lawrenc. Despite this, we really can't deny that Ralph Macchio has staged one performance able to do justice to his character. Convincing and always on point, able to perfectly impersonate both the more rational and balanced part of Daniel, both the more combative and passionateRalph Macchio does not disappoint and gradually conquers a leading role in Cobra Kai. In fact, during the series, the actor has the opportunity to carve out spaces in which his character can particularly shine, above all through the many dialogues and monologues on the importance of the passion for karate and the right values, moments in which the actor he manages to give vent to all his emotions to the fullest.
Thomas Ian Griffith (Terry Silver)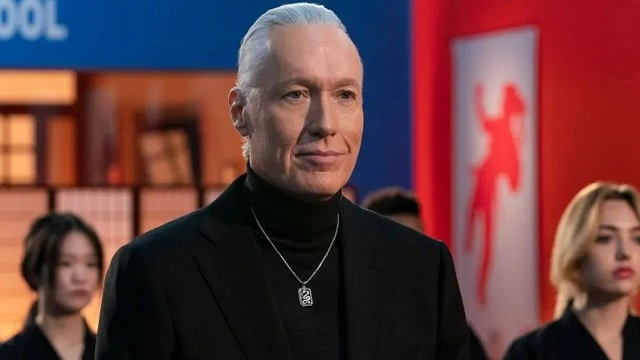 What style, ladies and gentlemen, and what charisma: Thomas Ian Griffin! And how to say otherwise? His entry into the fourth season of the series not only brought a breath of fresh air to a narrative that in the long run would have risked boring the viewer, but also completely changed all the cards on the table. Thomas Ian Griffin's Terry Silver was in fact one of the biggest surprises of the last seasons of Cobra Kai: the right villain at the right time. Mellifluous, charming, but also ruthless and cruel, a worthy heir to the historian's philosophy Cobra Kai who does not admit any form of pity for the opponent. Taking up the role he had played decades earlier, Thomas Ian Griffith really made a great impression, working both on his facial and tonal expressiveness and with his always impeccable and elegant movements. A perfect performance for the occasiondeliberately loaded to be truly unforgettable and to give a villain with a capital C, worthy final enemy of the series.
The fact that the actor is then black belt in Karate Kempo it does nothing but make her performance even more amazing!
William Zabka (Johnny Lawrence), the soul of Cobra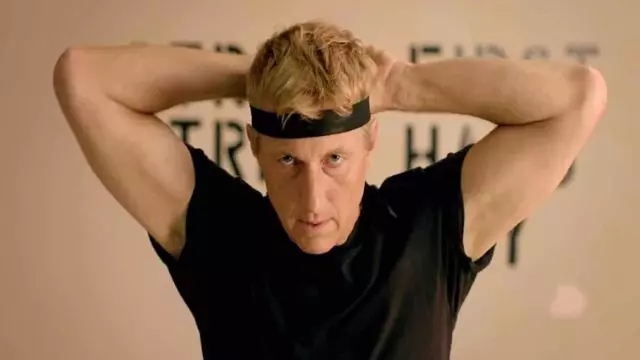 What can I say, in first place in our ranking there could only be him, the true heart of the showthe man around whom everything was built, the phenomenal William Zabka, who plays the moral protagonist in the series Johnny Lawrence. Underrated all his life and unable to find a role that did him justice afterward The Karate Kid, William Zabka found in Cobra Kai his own redemption, thus demonstrating to everyone that he possesses a great talent. Gifted with great comic timing but also capable of making us cry when we see him suffer or open up to others, the actor, throughout all the seasons of the series, has managed not only to show us in the best way the evolution of the characterbut also to make us fond of what, at the time of the first film, was to be considered to all intents and purposes as a villain. In fact, the actor never spared himself, showing us what it means to put your heart and soul into a project you believe in!
The icing on the cake, then, is the fact that William Zabka has also managed to give us great proof of his fantastic athletic skills, obtained after years of practice and sacrifices, which often allow him to bring fight scenes to the screen that do not require stunts. If that's not playing your character well then we really have no idea what that is.
Cobra Kai: Ralph Macchio and William Zabka are great friends