Antonio Capuano, Neapolitan director and set designer, is known for directing films such as Dust of Naples (1998), Mario's War (2005) e The hole in the head (2020), although recently it has been nominated several times thanks to the film by Paolo Sorrentino It was the hand of God. During an interview published by Corriere della Sera, the holder of the scenography chair of the Academy of Fine Arts in Naples wanted to have his say on Rai 2 fiction Sea Out.
During a recent interview, Antonio Capuano wanted to have his say on Sea Out
The director and set designer said about the famous series that we were able to see both on television on Rai 2 and in streaming thanks to RaiPlay: "Sea outside I saw it. She is beautiful in a certain sense, the boys above all are beautiful, beautiful, perhaps even too much. There's more than one stylish bow… I mean, have you ever seen jailbirds? Mica are dressed and combed like that! That said, I like how it's written, even the Neapolitan that the actors speak is credible. But the direction in which we are going is that of exteriority, of the surface". Antonio Capuano then praised the series "in a sense"particularly citing the way in which Sea Out it is written and the Neapolitan used by the actors, but at the same time he criticized some details that should not be overlooked. You indeed stated that the boys are "beautiful, beautiful, perhaps even too much", arguing that for this very reason there is a risk of going too much in the direction of exteriority despite the themes dealt with and touched upon are much deeper.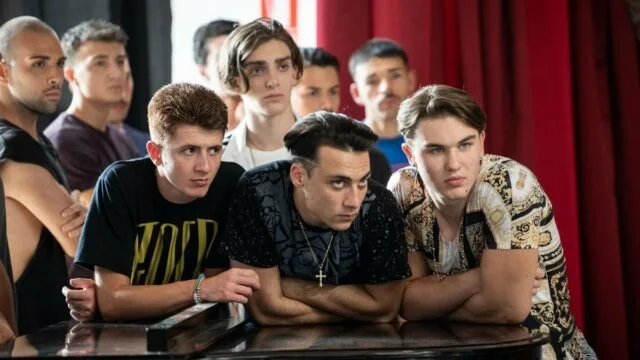 Antonio Capuano appreciated Sea Outalthough he criticized some aspects of it
The success of Sea Out, thanks largely to its third season, has been nothing short of mind-blowing. We recall, in this regard, that already after the publication in streaming of the first six episodes has become the most watched content ever on RaiPlay. In the span of just twenty-four hours the third season got 8 million views, 3.5 million hours watched e 300,000 enrollments to the platform. The goal, certainly deserved, was thus commented by the managing director of Rai Carlo Fuortes: "A success that has become unstoppable. Yet another boom in views of Sea Out on RaiPlay is the clear demonstration that Rai is a public service also for the younger audience. This is so because the series offers stories in which young people recognize themselves, uses new languages ​​in fiction, makes the most of the potential of the various platforms and develops a communication capable of making the most of what Rai produces"