Grey's Anatomy actress Caterina Scorsone has revealed that she and her three daughters narrowly escaped death when their California home was engulfed in flames.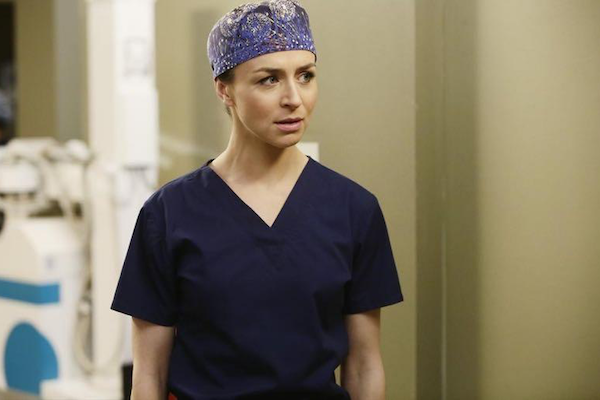 Through his official Instagram profile, the star of Grey's Anatomy e Private Practice, Caterina Scorsonesaid he saved his three daughters from a fire exploded in his home. Immediately after, the actress thanked the cast of the medical drama for all the help received.
"A couple of months ago my house went up in flames" writes Caterina Scorsone on her Instagram profile telling fans about the evening in which she risked losing her life together with her daughters. The same night her animals unfortunately died due to the fire from which, fortunately, she managed to escape with his family.
"As I was getting my daughters ready for bed" writes the interpreter of Amelia Shepherd in Grey's Anatomy, "I saw the smoke coming around the tub. When I looked down the hall a cloud of black smoke had already formed and was filling the house. A note on fires: they happen quicklyScorsone continues as she describes what happened at her home in Pasadena.
"I had two minutes to get my daughters out of the house in only their shoes. But we got out and for that I will be eternally grateful". Then the story of a dramatic moment that joins what happened: "We have lost all four of our pets. We are still here dealing with our loss but we are lucky to have loved them".
"This is a community post" the actress is keen to clarify. "This is a letter to all the people who have helped us and how they have helped us". At this point there was no lack of thanks also addressed "to my friends" di Grey's Anatomy.
"Thanks to the firefighters and detectives. Thanks to my neighbor and parents from my kids' school who sent toys and books, to my friends at @greysabc and @shondaland who sent us clothes and supplies, to my sisters who came by to handle the situation. Thanks to my team who made everything easier".
Grey's Anatomy cast performs singing Taylor Swift songs on Valentine's Day
Many colleagues have commented on Scorsone's post. Among these Chris Carmack who wrote: "I hope I never have to face a moment like this, but if it does I hope I can do it as gracefully as you did".
Jake Borrelli he wrote: "You are truly an amazing human being. Sending you and your family all the love I have".
Scorsone's post ends by mentioning some images published by the actress herself to show what happened in her home and what appears to be a lesson not to be forgotten: "We have learned that what matters are people and those we love".