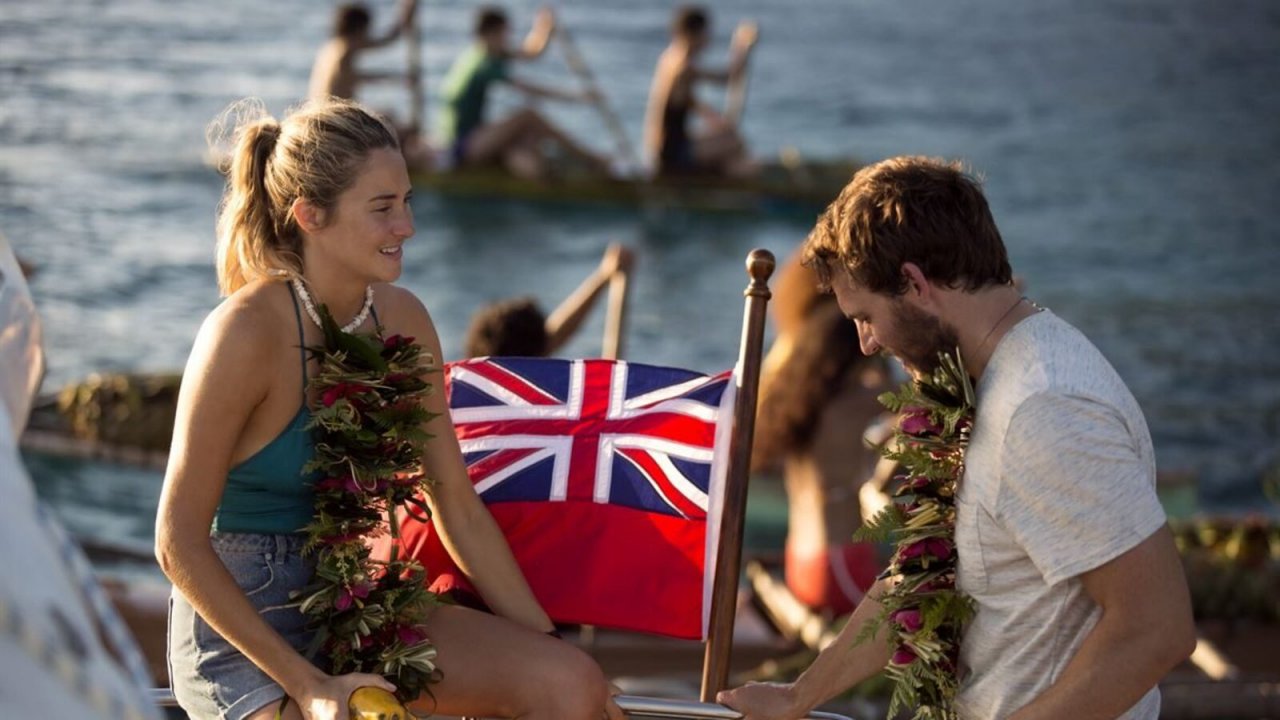 This evening April 2 on Rai 1 the seventh episode of remain with methe fiction with Francesco Arca created by Maurice DeGiovanni. The procedural detective story, sees the actor play the role of assistant commissioner Alessandro Scuderi. In the episode on the air, Cristiana, who has taken drugs again, makes Diego lose track of her.
Plot of the seventh episode
At the port, the off-road vehicle used by the gang to run over Ausiello is found, inside which the forensics find the nozzle of a scuba tank. Alessandro is convinced that the next shot will have to do with water, but no one is willing to help him identify a possible target. Meanwhile, Cristiana, who has taken drugs again, makes her son lose track of her. While Alessandro makes her promise not to go near the child until she is completely detoxified, Diego goes to look for his mother but runs into Tarek and, determined to find out why he has already been released from prison, Diego confronts him with a gun. He just wants to scare him, but inadvertently fires a shot.
Stay with me is directed by Monica Vullo, there are eight episodes of the fiction in all. Here is our review of Stay with me.
Cast and characters of Stay with me
Francesco Arca is Alessandro Scudieri
The deputy commissioner Alessandro Scudieri is a brilliant investigator who never gives up, always ready to devote himself body and soul to the investigation. He is the spearhead of the Naples Flying Squad, but when he gets involved in a shooting with his pregnant wife Paola, he requests to be transferred to the Night Intervention Unit. Working nights won't stop him from continuing to investigate the thermal lance gang responsible for everything that's happened to him.
Stay with me, plot, cast and previews of the third episode, tonight March 5 on Rai 1
Laura Adriani is Paula Montella
Paola Montella is a judge at the Juvenile Court of Naples. In her work she has always been guided by intransigence and seriousness, but the loss of the child she and Alessandro were expecting has called her whole life into question. She can't forgive her husband who she holds responsible for what happened, but inside she has never stopped loving him. The arrival in their life of Diego, a child left alone in the world, will only seem to make things worse, only to discover that she will help her find herself and the hope of a future.
Antonio Milo is Salvatore Ciullo
Grumpy, severe, irascible: this is how Salvatore Ciullo, agent of the Night Intervention Unit, appears. Yet, under the skin of an intractable man, lies an intelligent, understanding person with a very strong respect for the law. He is often distrustful and suspicious of those he doesn't know, because Salvatore is to all intents and purposes an "inside policeman" but, knowing him, it is impossible not to notice his big heart.
Maria Pia Calzone is Nunzia Raimondi
After failing to be promoted to quaestor, Nunzia requested a transfer to Ischia to change her life with her husband. She is still the head of the Naples Flying Squad, but her disappointment has led her, little by little, to lose interest in the investigations and even in her agents. To solve the case of the thermal lance gang she will have to rediscover her passion for work and return to lead her team in a careful and present way.
Arturo Muselli is marco palm
Marco never had clear ideas about what he wanted to become in life, but he let himself be carried away by events. Growing up in the alleys of Naples together with lifelong friends, Alessandro and Gennaro, he earned the appointment as deputy commissioner, but the end of the relationship with Ilaria and Alessandro's transfer to the Night Intervention Unit make the world collapse that with so much effort it was built. Will he be able to prove that he is the balanced man he wants?
Raffaella Rea is Gemma Montella
She is Paola and Vittoria's older sister. Married, with two children, Gemma does everything to ensure that her life and her family can be defined with one word: "perfect". She is a chic woman, always elegant and refined, and she frequents the lounges of the Neapolitan jet set where friendships are circumstantial. Only with her sisters can she have a genuine and deeper relationship than mere appearance, because Paola and Vittoria are the only ones who know how to forgive her "perfection".
Liliana Bottone is Victoria Montella
The last of the Montella sisters, she is a sincere and spontaneous girl who lives everything (even relationships) lightly. Gemma never misses an opportunity to push her to settle down, but Vittoria doesn't feel at all at fault with her way of life and never even takes it too seriously. Of her She is always present and available for the sisters, who know they can count on her at any time.
Mario Di Leva is Diego Russo
Diego is eleven years old and a lively and intelligent child. After the death of his father Gennaro, who raised him alone, Alessandro takes him to his house, where Diego hopes to find a new family ready to welcome him. Yes, because despite his rebellious, quarrelsome and impetuous boyish attitudes, Diego is sensitive, generous and in great need of affection.
Chiara Celotto is Linda Fiore
Linda is the young Mobile agent who pairs up with Salvatore at the Night Intervention Unit. She instinctive, full of talent and passionate about her work, she has a difficult past of drug addiction behind her from which Salvatore – the only one, in the Police, to know her story – tore her together with his wife Laura. Alessandro was her teacher at the training course and she immediately fell in love with him. Now that she will find him next to her every night, Linda will have to deal not only with the cases to be solved, but also with her own feelings.
Amedeo Gulla And Stefano D'Angelo
Stefano dreams of becoming assistant commissioner, just like Alessandro, a policeman he respects and admires. He is still very young, but he has always shown himself ready for action, full of desire to do and learn and always willing to collaborate with colleagues. However, lately he has an evasive and indolent attitude that raises more than a few concerns.
Claudia Tranchese is Ilaria D'Angelo
Stefano's sister, she is a police officer. Although it was she who left Marco, she was unable to forget him and move on. She is sensitive and honest and her goal would be only that of a peaceful life.
Angela Ciaburri is Alessia Spada
It's not an easy time for Alessia, who is facing a divorce from her husband and issues related to child custody. Perhaps for this reason, among the Mobile agents, she is the one who suffers the most, because it seems to her that the fraternal relationship that has always united them has broken. Impulsive and outspoken, her bluntness often risks being mistaken for insolence, especially by Raimondi.