The 2022 record show hosted by Gerry Scotti is back for the third season: the official TV program of the Guinness World Records will be broadcast tonight, at 21:20, on Canale 5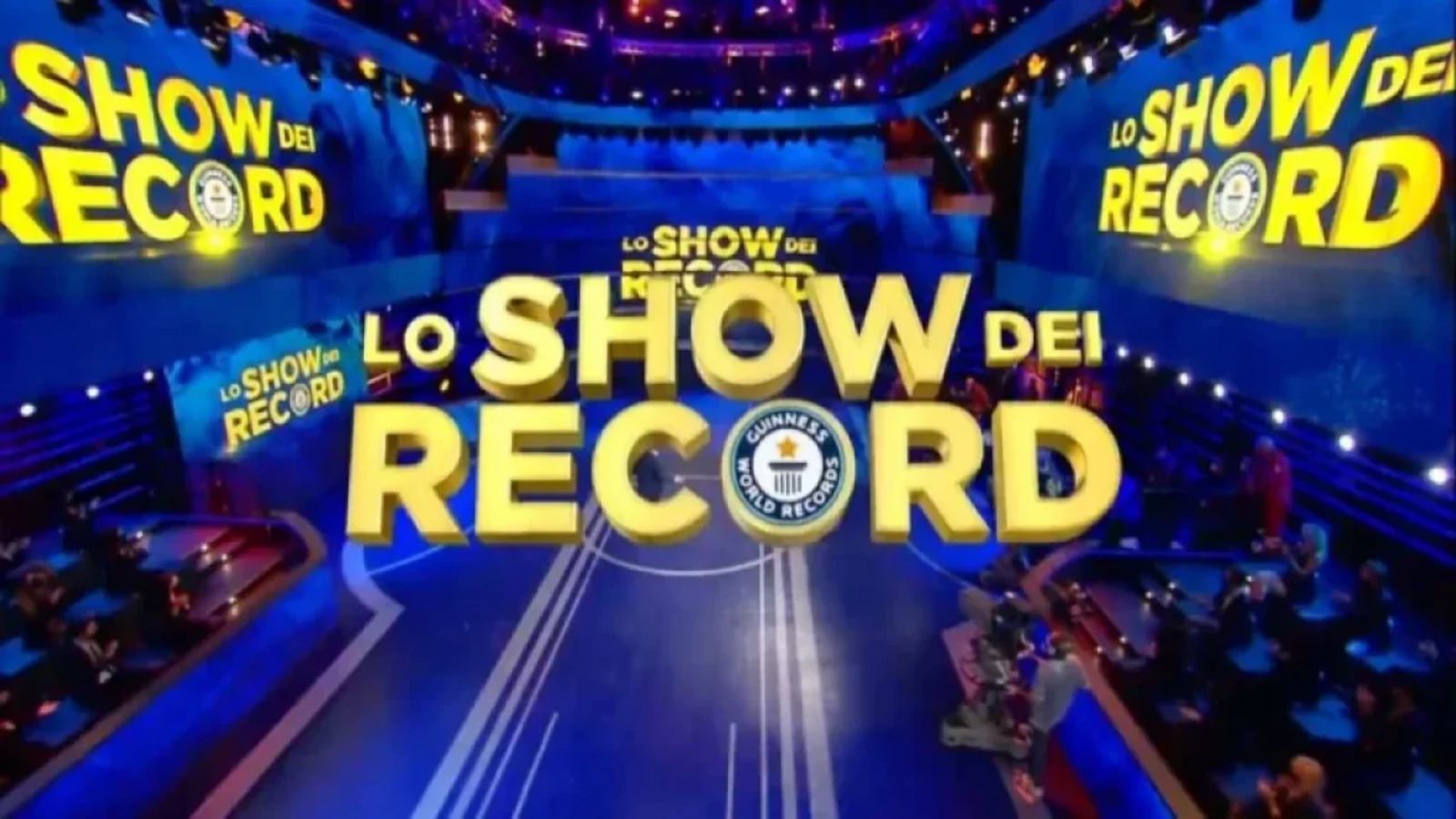 The Show of Records 2022 it's going to happen tonight at 21:20in the early evening, on Channel 5: the program, conducted by Gerry Scotti, also in this edition will see men and women from all over the world, ready to challenge their limits. The Show of Records is the official TV program of Guinness World Records.
Once again this year the outdoor tests will take place at the Monza racetrack. On the tracks of the Formula 1 temple, the public will be able to witness spectacular feats. The correspondent Umberto Pelizzari – holder, in his long career, of world records in all disciplines related to freediving – told the story and assigned the records outdoors. Here the promo of today's episode uploaded on Mediaset Infinity.
On the other hand, the judges sent from the London headquarters will validate and certify the effective achievement of the various primates achieved in the studio: Lorenzo Veltri and Sofia Greenacre with the Ambassador Marco Frigatti, a historical and much loved figure of the programme.
During the episodes, in addition to single records, there will be real challenges: two or more performers will face off to score a new impossible record. Among the challenges the Strongmen and Strongwomen will be great protagonists. The recordmen will not only be told as unique talents, but in presenting them Gerry Scotti will also give space to their life stories.
In this new edition, after so many years, the exciting test of the Palo Grasso returns: a 12-metre pole, placed horizontally and entirely covered with grease, which must be covered without falling and in the shortest possible time. Every week some fearless competitors will attempt the feat and the one who has totaled the best time will have to contend in the last episode with Antonino Papa, holder of the Guinness World Record since 2015.
The Guinness World Record was born in 1955 as a book, published annually since then, which collects all the records of the world and of every kind. It is one of the best-selling books in the world, published in over 100 countries and translated into 37 languages. From the paper version comes the television one, present in 35 countries. In Italy he made his debut on Canale 5 in 2006. Gerry Scotti is also the holder of a still unbeaten record: he is the presenter with the most episodes conducted in the world (1,690) of the quiz "Who wants to be a millionaire".