Landed for just over a week on the Amazon Prime Video platform, this new series has already won over those who managed to find it. That's right, unfortunately Class of '07 has not received the right publicity in Italy, or at least not the same as it has been offered abroad.
The series may seem seemingly insipid, without particular twists or original, but if seen even for just 2 minutes, it immediately appears a production bordering on the absurd not to be missed. The story starts from the basics of storytelling and follows a group of female friends who graduated in 2007 and got together for a party after many years at their same school. The series deals with topics such as friendship, love, sex, death, betrayal and drug addiction, but in a key to say the least… CRAZY.
The plot of Class of '07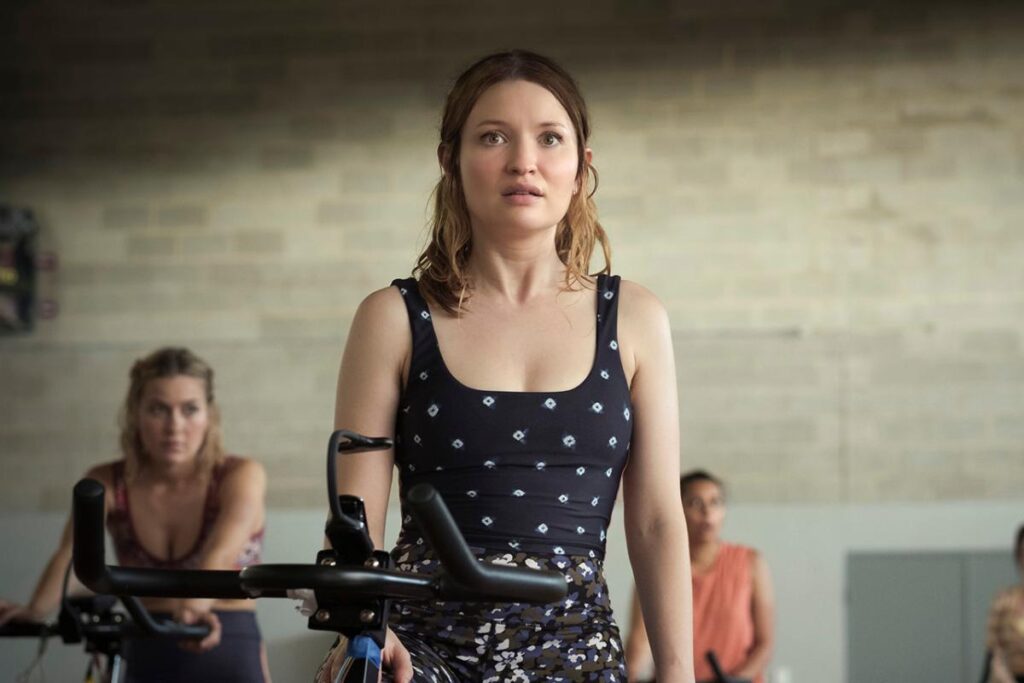 The Australian series follows a group of former school friends who come together for a reunion ten years after their graduation. the series, directed and written by Kacie Anningstars Emily Browning as Zoe, a young woman tormented by her addiction to drugs and alcohol, who tries to rebuild her life after leaving the city many years ago due to an event that deeply humiliated her.
The realistic portrayal of adult problems in a crazy key
Class of '07 was lauded for the way it chooses to depict the issues young adults face every day. The series, in fact, brings important issues such as the drug and alcohol addiction, betrayal, death and love, also exploring the difficulty of maintaining friendships after graduationespecially when the group members' lives take different directions.
What differentiates this series is precisely the crazy representation key that it chooses to tell us the stories of the survivors and dissect important themes such as those mentioned above. In a series that takes its basis from the most classic stories, such as The Lord of the Fliesthis new group of friends founds a sort of community of survivors initially failing to find a balance.
The characterization of the characters of Class of '07
Each character in the series has a personal history and journey that affects how they relate to others. There are characters who try to hide their problems and others who face them openly. There are friendships that have broken down and others that have survived the passage of time. Class of '07 shows that human relationships are never simple and that each person has their own story to tell.
The protagonist, Zoe, is a young woman tormented by her addiction to drugs and alcohol. Her personality is marked by the pain and suffering she has had to go through, but also by the strength and determination she shows in trying to overcome her problems.
Saskia, played by Caitlin Stasey (The Reign), is Zoe's enemy and represents the opposite of the protagonist. She is a successful woman, who seems to have everything under control, but who actually hides a dark side. Her rivalry with Zoe is a central theme of the series, but in the end it is revealed that their relationships are more complex than they seem.
The third character perfectly characterized and perhaps among the most important is that of Amelia, a determined person who faces many challenges throughout the series. She feels lonely and isolated, even though she is part of Zoe's group of friends. Amelia's personality is complex and multifaceted: she is an ambitious and intelligent womanbut who at the same time tries to hide his weaknesses.
The highly original script of Class of '07
The script of Class of '07 deserves a special mention. The appreciation of critics and the public (in America) concerns precisely his ability to address important issues in a profound and significant way. In addition she was appreciated for her ability to maintain a balance between drama and comedy. The series has moments of great emotional intensity, but it's also funny and light-hearted in fits and starts.
In summary we are talking about a well-written television series, which deals with important, current issues, and which is certainly worth giving a great chance. Even if only for the unconventionality in dealing with certain topics.