Taron Egerton has vowed to no longer use a fake mustache after his annoying experience on the set of the film Tetris, available today on Apple TV+.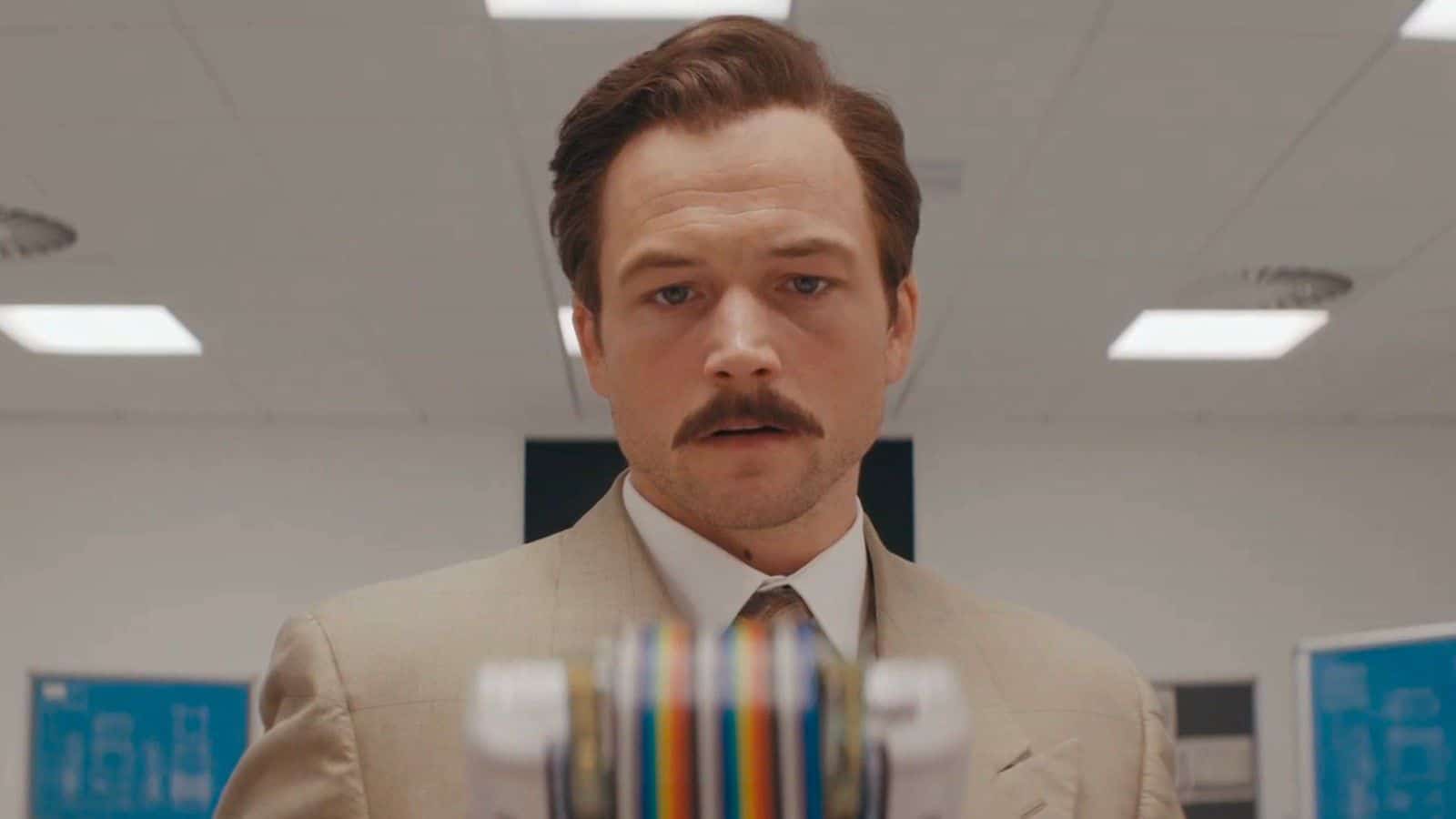 The new film starring Egerton Conference, Tetrisavailable today on Apple TV+, has tested the actor's patience swore never to grow a mustache again after hating them every minute.
The 33-year-old actor opened up about his encounter with the fake mustache on Thursday's episode of Good Morning America after co-host Lara Spencer asked him about the discomfort he felt during production.
"I didn't love them"confessed Taron Egerton. "I think, if they were real, maybe I would have loved them, but they were fake. Upon my word, that thing was so uncomfortable. The mustache God gave me is a bit lacking, so I needed some cinematic help. I wore one for Eddie the Eagle, which is a movie I did about eight years ago, and I wore it this time, but I promised myself I'll never do it again."
Egerton added that following the release of 2016's Eddie the Eagle he had "forgotten" what an ordeal a fake mustache was, until he found himself grieving again for the new Jon S. Baird-directed film:
"It's absolutely awful, I'll never do it again. No matter how much they pay me. Don't make me wear a fake mustache!"
James Bond, Taron Egerton doesn't feel right for the role: 'I've always struggled with my weight'
As our Tetris review reveals, Taron Egerton plays Henk Rogers, a video game industry staple who helped popularize the video game's 1984 release by securing distribution rights for home consoles.