External Night by Marco Bellocchio is the film that has won the most David di Donatello 2023 nominations, winning 18 nominations, followed by La Stranezza and The Eight Mountains with 14 nominations.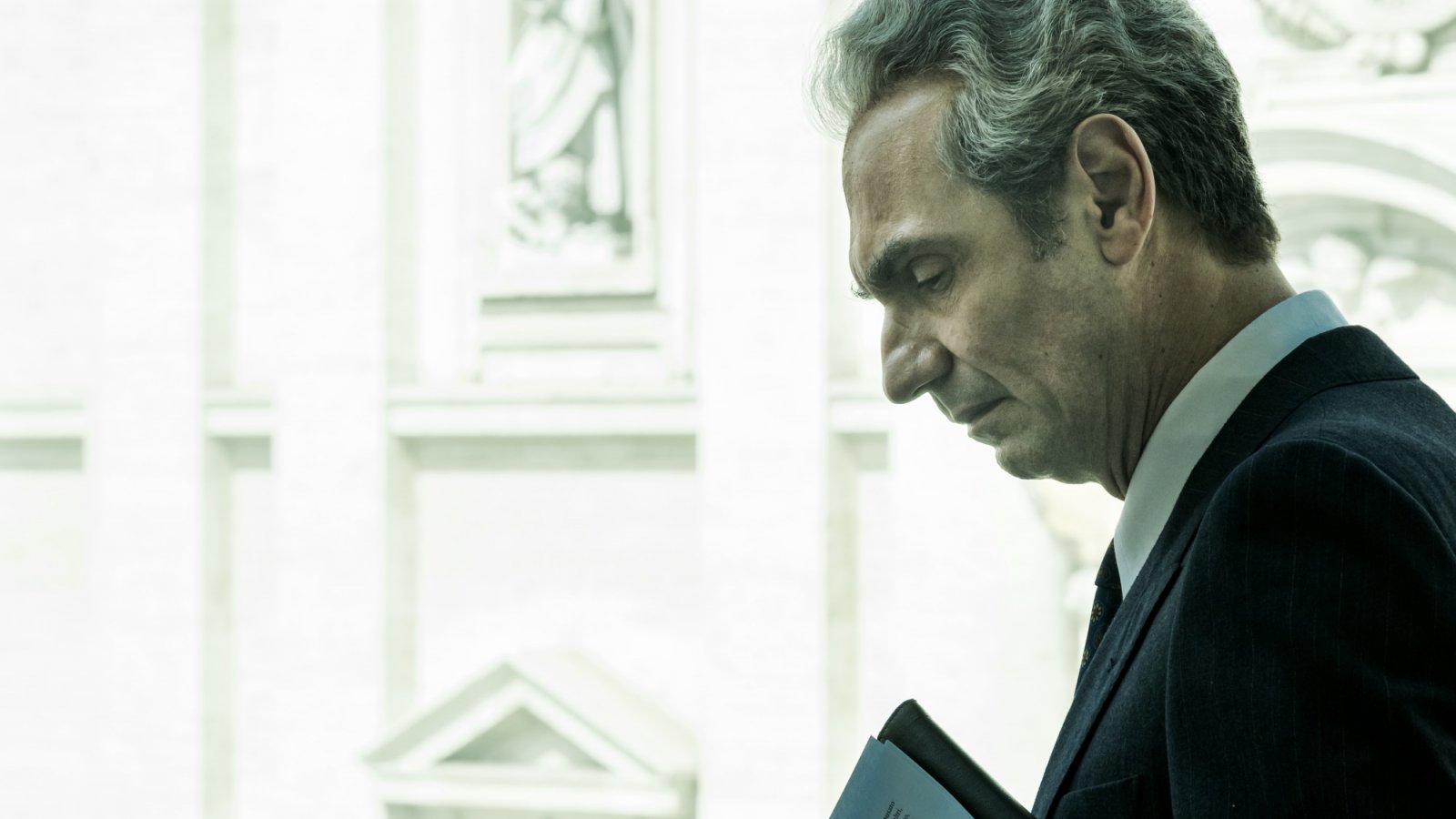 have been announced candidature ai David di Donatello Awards 2023. Dominating in this edition is the film by Marco Bellocchio Exterior Night, with 18 nominations. They follow The strangenessItalian box office exploit starring Toni Servillo, e The eight mountainswith Luca Marinelli and Alessandro Borghi, both with 14 nominations.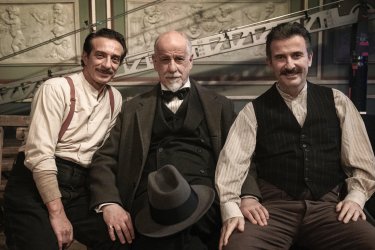 The nominations were announced by Piera Detassis, President and Artistic Director of the Academy, together with conductor Carlo Conti.
The David di Donatello awards ceremony will be broadcast on Wednesday 10 May, in prime time on Rai 1, and will be hosted by Carlo Conti and the actress Matilde Gioli.
Here is the complete list of nominations for the David di Donatello 2023:
Best Movie
Best direction
Night exterior, Marco BELLOCCHIO

The lord of the ants, Gianni AMELIO

The strangeness, Roberto ANDÒ

Le otto montagne, Felix VAN GROENINGEN, Charlotte VANDERMEERSH

Nostalgia, Mario MARTONE
Best directorial debut
Amanda, Carolina CAVALLI

Marcel!, Jasmine TRINCA

Margini, Niccolò FALSETTI

September, Julia Louise STEIGERWALT

Bonecutter, Vincenzo PIRROTTA
Best Original Screenplay
Astolfo, Gianni DI GREGORIO, Marco PETTENELLO

Chiara, Susanna NICCHIARELLI

Night exterior, Marco BELLOCCHIO, Stefano BISES, Ludovica RAMPOLDI, Davide SERINO

The lord of the ants, Gianni AMELIO, Edoardo PETTI, Federico FAVA

The immensity, Emanuele CRIALESE, Francesca MANIERI, Vittorio MORONI

The strangeness, Roberto ANDÒ, Ugo CHITI, Massimo GAUDIOSO
Best Adapted Screenplay
Bentu, Salvatore ALWAYS

Brado, Massimo GAUDIOSO, Kim ROSSI STUART

The hummingbird, Francesca ARCHIBUGI, Laura PAOLUCCI, Francesco PICCOLO

Le otto montagne, Felix VAN GROENINGEN, Charlotte VANDERMEERSH

Nostalgia, Mario MARTONE, Ippolita DI MAJO
Best Producer
Night exterior, Lorenzo MIELI for THE APARTMENT a company of the FREMANTLE group; Simone GATTONI for KAVAC FILM

Strangeness, Angelo BARBAGALLO for BIBI FILM; Attilio DE RAZZA for TRAMP LIMITED; with MEDUSA FILM and RAI CINEMA

The eight mountains, WILDSIDE a FREMANTLE group company; RUFUS; MENUET; PYRAMID PRODUCTIONS; VISION DISTRIBUTION; in collaboration with ELASTIC; with the participation of CANAL+ and CINÉ+; in collaboration with SKY

Nostalgia, MEDUSA FILM; Maria Carolina TERZI, Luciano and Carlo STELLA for MAD ENTERTAINMENT; Roberto SESSA for PICOMEDIA; Angelo LAUDISA for ROSEBUD ENTERTAINMENT PICTURES

Princess, Carla ALTIERI, Roberto DE PAOLIS for YOUNG FILMS; Nicola GIULIANO, Francesca CIMA, Carlotta CALORI, Viola PRESTIERI for INDIGO FILM; RAI CINEMA
Best Leading Actress
Amanda, Benedetta PORCAROLI

Night exterior, Margherita BUY

Immensity, Penelope CRUZ

September, Barbara RONCHI

Drought, Claudia PANDOLFI
Best Leading Actor
Outside night, Fabrizio GIFUNI

The lord of the ants, Luigi LO CASCIO

The strangeness, FICARRA and PICONE

The eight mountains, Alessandro BORGHI

The eight mountains, Luca MARINELLI
Best Supporting Actress
Amanda, Giovanna NOON

Outside night, Daniela MARRA

The strangeness, Giulia ANDÒ

Nostalgia, Aurora FOUR EYES

Drought, Emanuela FANELLI
Best Supporting Actor
Exterior night, Fausto RUSSO ALESI

Night exterior, Toni SERVILLO

The lord of the ants, Elio GERMANO

The eight mountains, Filippo TIMI

Nostalgia, Francesco DI LEVA
Best Author of Photography
Night exterior, Francesco DI GIACOMO

Sunday Tales – The story of a respectable man, Giovanni MAMMOLOTTI

The strangeness, Maurizio CALVESI

The eight mountains, Ruben IMPENS

Nostalgia, Paolo CARNERA
Best Composer
Outside night, Fabio Massimo CAPOGROSSO

The pataffio, Stefano BOLLANI

The strangeness, Michele BRAGA, Emanuele BOSSI

Le otto montagne, Daniel NORGREN

Drought, Franco PIERSANTI
Best Original Song
Diabolik – Ginko on the attack!
Title: IF YOU WANT ME Music, lyrics and interpretation by DIODATO
Title: DEAR LOVE FAR AWAY Music by Sergio ENDRIGO – Text by Riccardo SENIGALLIA Performed by Marco MENGONI
Title: CULI CULAGNI Music by Stefano BOLLANI Texts by Luigi MALERBA, Stefano BOLLANI Performed by Stefano BOLLANI
Title: THE SWAMP Music and lyrics by Niccolò FALSETTI, Giacomo PIERI, Alessio RICCIOTTI, Francesco TURBANTI Performed by Francesco TURBANTI, Emanuele LINFATTI, Matteo CREATINI
Title: BULLETS (I'LL EAT YOUR HEART) Music by Joan THIELE, Elisa TOFFOLI, Emanuele TRIGLIA Lyrics and interpretation by ELODIE, Joan THIELE
Best scenography
Night exterior, Scenography Andrea CASTORINA, Furniture Marco MARTUCCI, Laura CASALINI

The lord of the ants, Scenography Marta MAFFUCCI, Carolina FERRARA furniture

The shadow of Caravaggio, Scenography Tonino ZERA, Furniture Maria Grazia SCHIRIPPA, Marco BAGNOLI

The strangeness, Giada CALABRIA scenography, Loredana RAFFI furniture

The eight mountains, Scenography Massimiliano NOCENTE, Furniture Marcella GALEONE
Best costumes
Clare, Massimo CANTINI PARRINI

Outside night, Daria CALVELLI

The lord of the ants, Valentina MONTICELLI

The shadow of Caravaggio, Carlo POGGIOLI

The strangeness, Maria Rita BARBERA
Best Makeup
Dante, Federico LAURENTI , prosthetic make-up artist or special make-up LORENZO TAMBURINI

Night exterior, Enrico IACOPONI

The hummingbird, Paola GATTABRUSI, prosthetic or special make-up artist LORENZO TAMBURINI

The lord of the ants, Esmé SCIARONI

The shadow of Caravaggio, Luigi ROCCHETTI
Best Hairstyle
Exterior at night, Alberta GIULIANI

The lord of ants, Samantha MURA

The immensity, Daniela TARTARI

The shadow of Caravaggio, Desiree CORRIDONI

The strangeness, Rudy SIFARI
Best Editing
Night exterior, Francesca CALVELLI with the collaboration of Claudio MISANTONI

The lord of the ants, Simona PAGGI

The strangeness, Esmeralda CALABRIA

Le otto montagne, Nico LEAN

Nostalgia, Jacopo QUADRI
Best sound
Direct Gaetano CARITO
Post-Production Lilio ROSATO
Mix Nadia PAONE
Direct drive Emanuele CICCONI
Post-Production Mimmo GRENADE
Mix Alberto BERNARDI
Direct drive Carlo MISSIDENTI
Post-Production Marta BILLINGSLEY
Mix Gianni PALLOTT
Direct shot Alessandro PALMERINI
Post-Production Alessandro FELETTI
Mix Marco FALLONI
Direct drive Emanuele CECERE
Post-Produce Silvia MORAES
Mix Giancarlo RUTIGLIANO
Best visual effects
Dampyr, Alessio BERTOTTI, Filippo ROBINO

Diabolik – Ginko on the attack!, Simone SILVESTRI, Vito PICCHINENNA

External night, Massimo CIPOLLINA

The eight mountains, Rodolfo MIGLIARI

Drought, Marco GERACITANO
Best Documentary
The circle, by Sophie CHIARELLO

Travelling, by Gianfranco ROSI

Kill Me If You Can, di Alex INFASCELLI

The shyness of the hair, by Valentina BERTANI

Wake me up at midnight, by Francesco PATIERNO
Best international film
Bones and All, by Luca Guadagnino (Vision Distribution)

Elvis, di Baz Luhrmann (Warner Bros. Pictures)

Licorice Pizza, di Paul Thomas Anderson (Eagle Pictures)

The Fabelmans, di Steven Spielberg (01 Distribution)

Triangle of Sadness, di Ruben Östlund (Teodora Film)
David Young
I run to you, by Riccardo MILANI

The hummingbird, by Francesca ARCHIBUGI

The shadow of Caravaggio, by Michele PLACIDO

The strangeness, by Roberto ANDÒ

Le otto montagne, di Felix VAN GROENINGEN and di Charlotte VANDERMEERSH
The best short film David di Donatello Award 2023 is: EMPLOYEE VARIABLES by Lorenzo Tardella.