What do Gloria's last scenes in Ladies' Paradise 7 mean?
In episode 134 of season 7, the moment so feared by many fans arrives: Gloria Moreau's leave from Ladies Paradise. It has been hypothesizing for months, collecting clues on an exit from the scene of the character starting from the presence/absence of the actress who plays her, Lara Komar, on set during filming. Questions remain in search of an answer: will Ezio ever find out about Veronica's blackmail? Why is Armando sure that Gloria will return to Paradise? Above all, what do the last scenes – so far – of Gloria ne Ladies Paradise 7?
We don't claim to have the truth in our pocket or to know better than fans – often more attentive than us, but we give our view of the facts.
Why are no predictions made about the return of Glory to the Paradise of the Ladies?
"If there's one thing I've learned in life, it's not to make too many predictions. I've never nailed one." says Gloria. The Venuses are shaken at the news of Moreau's departure. "She will always be here in our hearts" says Elvira. "It was an honor for me to work with you" says Gloria, who thanks them for their commitment. She is sure that they will continue to shine under the wise guidance of the young lady Cipriani. From tomorrow it will be theirs prime contractor. Ezio attends the moment of hugs. Vittorio thanks Matilde for being there,"in the wolf den" adds Frigerio. Vittorio asks Moreau to open "for the last time". Vittorio scolds her: "We said 'no predictions'". An embrace follows between Moreau and Veneri: an embrace that we will remember.
read on after the commercial
From a narrative point of view, it is useless to proceed by judgments: characters we thought we wouldn't see again have magically reappeared. The authors even brought back/resurrected Quinto Reggiani! Furthermore, there could be Lara Komar's will to devote herself to something else, without excluding the possibility of a return.
Could Gloria return in the finale of Ladies' Paradise 7?
Find out more news from the series Il Paradiso delle Signore!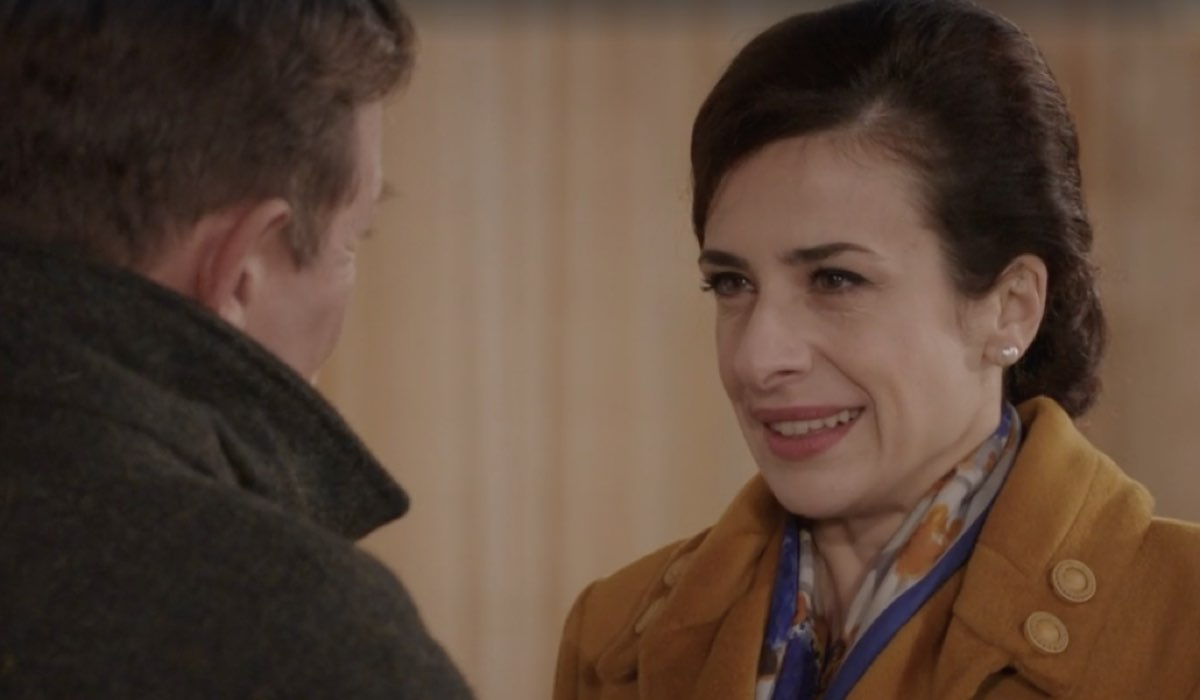 Gloria will call Armando as soon as the time zone matches. Ferraris doesn't trust those flying contraptions. He couldn't have had a better friend. "See you soon, Glory" says Armando.
"See you soon" how much? Many of you ask us if we think Gloria will be in the season finale. We do not know. At the moment we're inclined to rule it out, but it's just a feeling.
read on after the commercial