While Suzume is preparing to debut in Italian cinemas in a few weeks, the cast of Italian voice actors for Makoto Shinkai's film is now being revealed.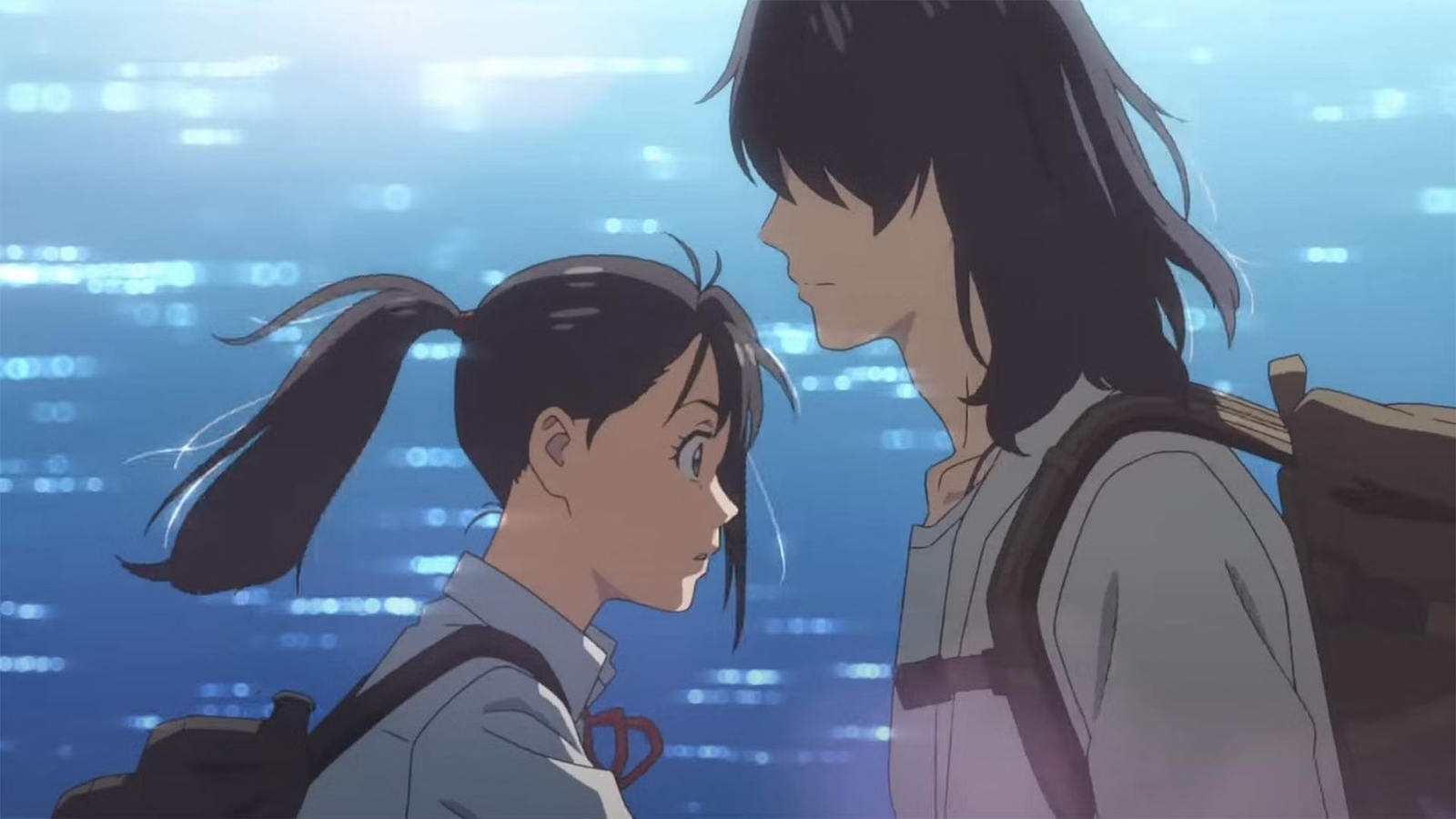 The wait is finally about to end: April 27th Suzumethe new animated feature film by Makoto Shinkaiwill arrive in Italian cinemas.
But first, let's find out who will lend them voices to its protagonists in Italian dubbing.
Suzume is certainly one of the most eagerly awaited titles9 of the coming months, and in its homeland it has already shown that it can keep up with other very popular titles (Suzume even surpassed Jujutsu Kaisen 0 at the Japanese box office). And now it is the Crunchyroll Italia Instagram account that confirms the Italian release date and the voice cast in one of its latest posts.
"Finally the door is about to open… On April 27 Suzume will enter Italian cinemas! Are you ready for Makoto Shinkai's new masterpiece?!the post reads.
And, going to the Crunchyroll website, the complete list of Suzume's voice actors also appears:
Suzume Iwato: Chiara Fabiano Souta Munakata: Manuel Meli Tamaki Iwato: Francesca Manicone Tomoya Serizawa: Emanuele Ruzza Daijin Alberto: Vannini Suzume Child: Charlotte Infussi Chika Amabe: Arianna Vignoli Rumi Ninomiya: Eleonora Reti Minoru Okabe: Edoardo Stoppacciaro Miki: Eva Padoan Hitsujiro Munakata : Dario Oppido
Suzume, the review: Makoto Shinkai's new film strikes directly at the heart
"Across the Gate, There Was Time in Its Entirety Suzume is a coming-of-age story about 17-year-old protagonist Suzume set in various disaster-ridden places across Japan where she has to close the doors that cause such devastation" it reads in the synopsis of the film "Suzume's journey begins in a quiet town in Kyushu (located in southwestern Japan) when she meets a young man who says, "I'm looking for a door." What Suzume finds is a single worn door, sitting in the midst of the ruins as if protected from the catastrophe that befell the place. Seemingly drawn to her power, Suzume reaches for its knob…gates begin to open across Japan, wreaking havoc on anyone in their vicinity. Suzume must close these portals to prevent more disasters".