Tonight 30 March on Rai 1 the seventh season of Un passo dal cielo begins: cast, previews and plot of the first episode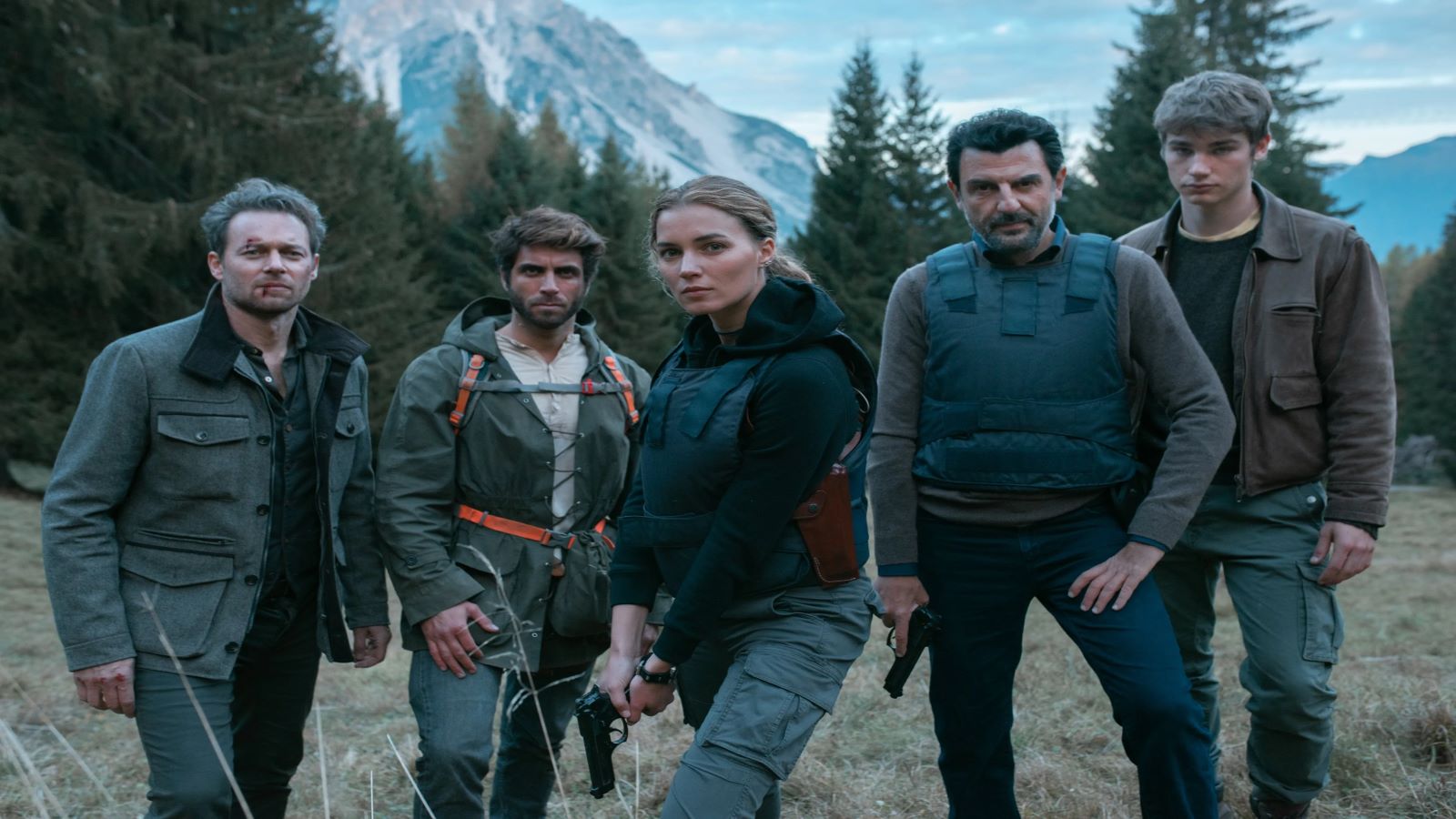 Up tonight Rai 1 in the early evening it starts One step from heaven 7, the series featuring the Dolomites and the breathtaking views of the wonderful Prosecco Hills of Conegliano and Valdobbiadene, a World Heritage Site, is back. Here's what we'll see starting this evening and the news that this seventh installment of the series produced by Lux Vide will give us.
THE NEW SEASON
The seventh season of Un passo dal cielo plays on the encounter between feminine and masculine, in its infinite nuances. In the relationship between Manuela and Vincenzo, assisted by the faithful Huber, we will discover two police brothers who conduct the investigation in opposite ways. On the one hand the smart and inflexible commissioner and on the other the empathic policewoman, capable of noticing what others miss.
One step from heaven 7: plot of the first episode
Manuela returns to San Vito to find out what is behind the death of her friend Roberta, wife of Gregorio Masiero, a local sculptor. As soon as she arrives, she finds herself involved in an investigation with her brother Vincenzo. So she knows Nathan, a mysterious and wild man who lives in the forest, and Luciano Paron, the great and feared farmer who holds the valley in his grip. Meanwhile, Vincenzo is torn between a sister he struggles to recognize and an entrepreneur Carolina who receives an unexpected professional offer.
CAST
With the extraordinary participation of Giorgio Marchesi. With the participation of Rocio Munoz Morales
THE NEW CHARACTERS
Manuela Nappi (played by Giusy Buscemi)
When we see her whizzing by on a motorcycle, we hardly recognize Manuela Nappi (30). The girl we left at the end of last season is now an adult: promoted to inspector, she has worked in the field and has become a solid policewoman, an expert in proxemics and interrogation techniques, but she has not lost her keen attention to the side human nature of the people involved in the investigations. We will discover that her return to San Vito is not accidental: in her latest investigation she endangered an informant who died under mysterious circumstances. Manuela has returned to find out the truth about the accident. For this she will meet the woman's husband, the artist Gregorio Masiero with whom she weaves a complicated relationship, and she will find an unexpected new ally: Nathan, "the bear man".
Nathan – the bear man (played by Marco Rossetti)
Nathan (35) is known in the village as 'the bear man' because as a child he was found alone in the forest. It is said that a she-bear cared for and raised him. Adopted by two anthropologists, Adele's parents, once he came of age, Nathan returned to live in the wilderness, where he has lived alone for more than fifteen years now. Nathan lives with his bear in an isolated house overlooking the valley, with the bare necessities to survive and hunt. He took refuge in the woods after being reported for assault by Luciano Paron, once boyfriend of his sister Adele. From the secluded peaks, Nathan looks down on civilization, observing the things of men from afar, with which he tries to mix as little as possible. But now the forest is in danger precisely because of Paron, who – Nathan is certain – is polluting it with illegal spills. In order to stop him, he will be willing to accept the help of Manuela, who in turn has an unfinished business with Paron.
Luciano Paron (played by Giorgio Marchesi)
Luciano Paron (44) at first glance looks like a cowboy from another era. Seeing him like this, no one would say that he is the richest and most powerful man in the valley, owner of one of the largest herds of cattle in the Veneto region. But Paron is not just a breeder: he is an important figure in the community, a beloved point of reference, a generous and formidable master. But Paron has a gripe: he has no heirs. For this reason, at the beginning of our story, he decides to take under his wing Mirko, the son he had with Adele when he was young and whom he never acknowledged. Paron will have to deal with Adele, who tries to get Mirko away from her father, and with Nathan, convinced that Paron is poisoning his woods. Soon Manuela too begins to take an interest in him, when she senses that Paron might be involved in an important investigation. But nothing seems to faze Paron.
Gregorio Masiero (played by Leonardo Pazzagli)
Gregorio Masiero is a local artist. He carves wood, transforming weather-beaten trees into beautifully shaped statues. But now he is in serious trouble: a few months ago he lost his wife Roberta in what was apparently an accident and has to raise his two-year-old son Andrea alone. Without Roberta, destroyed by pain, Gregorio is in disarray and risks losing Andrea's custody. Manuela approaches him apparently by chance. She actually feels indebted to her. The policewoman takes her case to heart, trying to help him piece together her family and his life. Neither of them expects that a love can be born from this meeting.
Mirko Sartor (played by Alessandro Bedetti)
Mirko Sartor (17) is Adele's son. Together they live in Eden, a community for the recovery of minor girls with criminal records run by Adele. Mirko is the only boy in this place inhabited only by women. He grew up without a father and without male reference figures, until he discovers the identity of the parent that Adele has kept hidden from him: Luciano Paron. Mirko doesn't know why his parents have moved away but has an irresistible attraction for this strong, charming and authoritarian man, so much so that he enters into conflict with his mother just to spend time with him. A second male figure of reference for Mirko could be his uncle Nathan. Manuela will try in every way to bring uncle and nephew closer, to save Mirko from an ambiguous father who wants to draw him to her.
Adele Sartor (played by Giulia Vecchio)
Adele Sartor (37) is a well-known figure in San Vito. You have opened a recovery community, Eden, which with the institution of 'probation' allows underage girls to clean up their criminal record by serving their sentence through work in nature rather than in prison. There she is raised by her single mother Mirko, her son by her Paron when she was still a teenager. No one knows why Adele has distanced herself from Paron of her: everyone thinks that he didn't want to marry her after getting her pregnant. In fact, she Adele harbors a dark secret, the reason she has dedicated her life to protecting vulnerable girls. For the same reason she doesn't want Mirko to get closer to her father. To avoid the worst of her, she will have to rely on her adoptive brother Nathan, despite the difficult story that binds and separates them.