"It's true, yes I'm here. I'm here but she's looking at a million layers of other people that I've grabbed and held on to all my life and that's, terrifying. Let me explain, when I say "me" I mean, I mean the me I was talking about a minute ago. The me under a million layers of not me"

Jules Vaughn – Euphoria
Getting to know Jules isn't easy. It's not for anyone. Neither for those friends with whom she exchanges tricks in the bathroom of some flashy place nor for Rue, with whom she has mixed her soul from the first moment she saw her. And seeing Jules, really seeing her, that's even more difficult. You know that kind of people who have the ability to light up a room as soon as they gracefully cross its threshold? Well, Jules has that effect here. Pearlescent. It doesn't matter whether you are on the far side of the room, seeing Jules enter a room is at times a mystical, divine experience. In that moment she is Lakshmi, she is Eos, she is all the power of the red dawn of calm summer mornings. And as much as you'll ever want to try to look away, doing so will be impossible. But seeing Jules is not an action that can be done with the help of the eyes alone. To really see her: to be filled with that pearlescence, to be fatally attracted to her and then swallowed in small mouthfuls, and only then perhaps to come into contact with the Jules hidden under that heavy million layers of other people's lives. That they belong to others, and maybe they're not even that bad, but they're not his.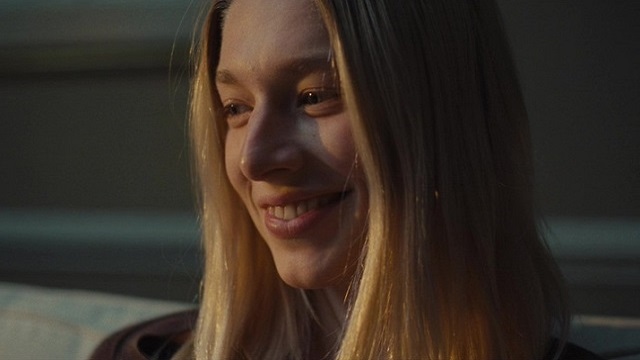 Jules's life is another of those difficult things behind which much more is hidden than what an untrained eye could ever imagine. Because she makes it easy, Jules. Show your teeth only to smile and never to say something unpleasant. She laughs in the hope that no one asks her questions, she plunges the blade into her past that has just stitched up, still fresh stitches. There's nothing you hate more in the world than being pitied. And she doesn't even care about being elevated by the judgment of others as 'strong', fearless champion of the consents of strangers who don't care about her, except to add an extra check in their address book. Non-consensual fetish of other people's fantasies. Object of desire for many and object of the heart of those who don't have the courage to declare themselves: Jules is special. And not as fledgling sweethearts write on love letters, she really is. And she is to the extent that she strikes you with the decisive gaze of someone who seems to have already figured everything out even before time happens. A rare self-awareness, sometimes suffering from some crack in her spirit, but soon restored and reinvigorated and made unshakeable.
The Euphoria co-star knows something she's not telling us. You have understood something that perhaps we still have to deal with, and perhaps it is precisely this fine awareness, not ostentatious but freely alive, which sometimes makes us think that Jules comes from another planet; while our righteous dwells gracefully time to make us realize how wonderful it is to live loving and understanding each other.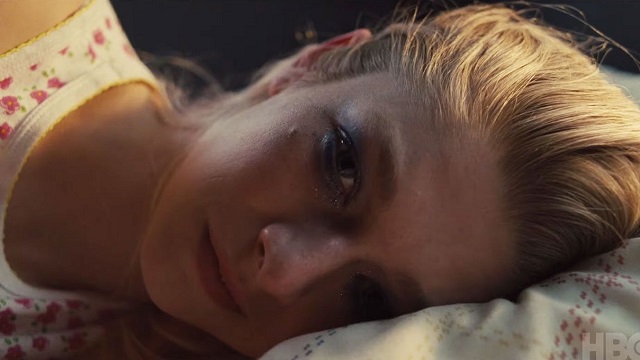 Not showing scars doesn't mean you've never been burned; and while Jules masterfully covers his toes in cobalt blue glitter, we get it. And we understand it even more by the way he holds his fists tightly around the handlebars of his beautiful bicycle, when someone gets too close to her. We also understand it from the way she locks her lips a second after smiling, but only after first turning her back, so as not to hurt anyone. We could talk about his past, more easily trace some of his weaknesses to the gender transition she underwent years before, but that's not the point, and especially Jules would never want to be defined only by this, fetishized and psychoanalyzed simply for choosing herself. This is not the narrative to which he invites us to pursue when he turns away for one last instant before taking the road home.
Every Euphoria character has their own little secrets, as does every teenager on the face of the earth. A silent pain with which it is easier to agree for a future resolution – in a few years when I grow up – than to face now with all the frailties of one's age. Hidden under the heavy carpets of the soul, too full to be able to hold them any longer, it is thus, simply by not looking down there, that many protagonists of Euphoria continue their discovery in the game of life. Many but not all, Jules no.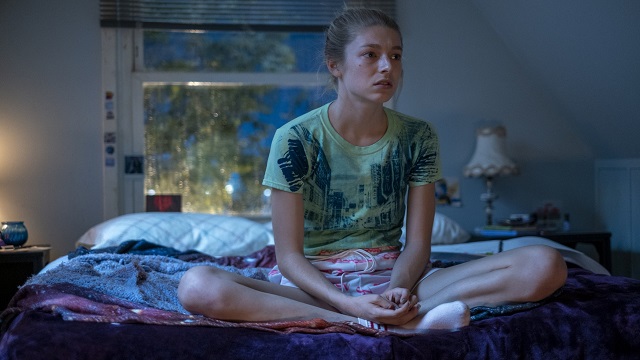 Jules saw pain up close, lived it. He grabbed him by the neck and wrestled it in the ring of his mind: first in the role of coach, then in that of judge and finally also in that of unfortunate loser of the match. But it's only by digging with both hands in that disgusting slime and flapping his wings in the impenetrable bubble of depression that Jules saw who she really is, her first: before anyone else could point her out, judge her, see her for what she isn't. On a total collision course with herself, a moment before the crash Jules lucidly took control of her life and made it a beautiful pop fairy tale where the protagonist transforms the empty darkness into spirited light.