DinsiemE land on newsstands with the Official Magazine, full of games and engaging activities, arrived on the occasion of the theatrical release of the highly anticipated first film.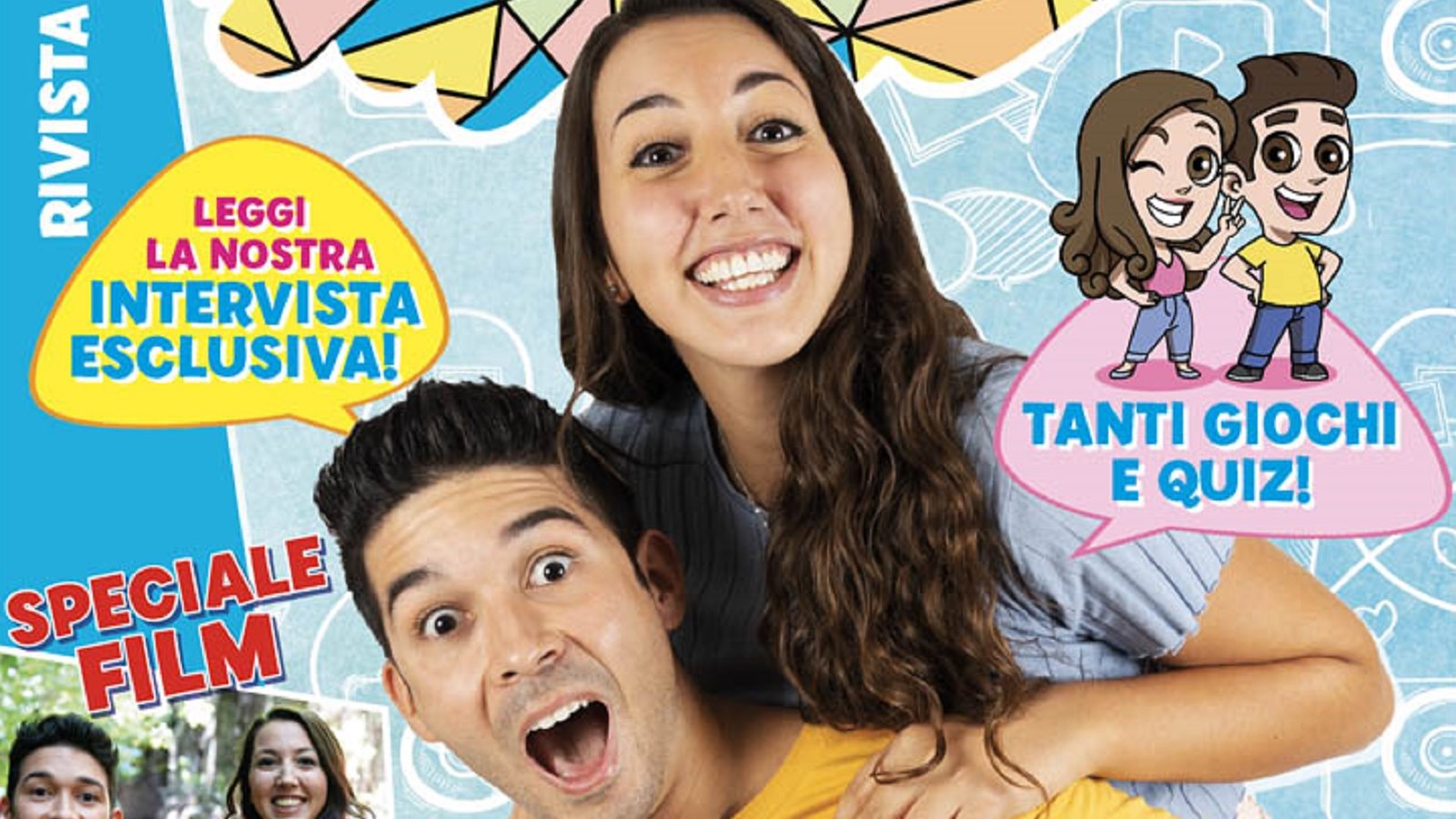 I DinsiemE have landed on newsstands: the crackling youtuber duo that boasts over one and a half million followers is the protagonist of a new and exclusive novelty Panini Magazines, DinsiemE – The Official magazine.
Packed with games and engaging activities, the magazine is available from Wednesday 29 March on newsstands and on Panini.it and arrives on the occasion of the cinematic release of the highly anticipated first DinsiemE film (here our review of Il Viaggio Leggendario). Within DinsiemE – The Official Magazine, young readers will have the opportunity to experience fantastic adventures full of fun, in the company of Erick and Dominick: many coloring pages, tests, pages with activities such as cutting out the "legendary crown" and not only. Indeed, it will be possible to travel with Dominick and discover the secrets of Great Britain, delving into a series of curiosities about Camelot, Big Ben, Stonehenge and Loch Ness.
In the first issue there will also be a special insert dedicated to the film with unpublished images, a magnificent poster, and an unmissable double interview to be read, in which Erick and Dominick reveal some behind-the-scenes of the film! Also not to be missed is the recipe for preparing delicious cake pops, and the special column dedicated to Doctor Giniu's experiments with his tutorial for creating slime! In fact, Erick and Dominick are not alone: ​​with them the lovable kittens Micia and Leo, Doctor Timoti, Ommi, Romeo, Isabella and the fearsome Doctor Giniu, the enemy who, on every occasion, does not hesitate to put a spoke in their way. the wheels! Panini's DinsiemE novelties don't end there. The most passionate fans certainly cannot miss the sticker album, to be completed with 204 stickers, 24 of which are metal.
Inside there is also the large poster of the film The Legendary Journey, to be completed with 12 stickers. The collection of stickers portrays the funniest moments of DinsiemE: their adventures, the most incredible challenges, the craziest jokes and the most magical journeys. The first issue of DinsiemE – La Rivista Ufficiale is available on newsstands and on Panini.it from 29 March at the price of €4.90. The album of stickers is already available, also on newsstands and on Panini.it at a price of €3.50 (album only) or €4.90 ("starter pack" version, complete with album and two sachets).