Squid Game, Money Heist, CSI: these are some of the TV series that, in recent years and beyond, have achieved great success thanks to their captivating and exciting plot. The story that was told within this type of production was in fact immediate, simple to follow. The dots were easily connected to each other, and the adrenaline was the main feature. If the intention is to kick off a TV series with a captivating plot, these are therefore the right choices, unlike other productions which – on the contrary – go far beyond this type of feature. If we say Mr. Robot or Dark we are in fact obviously talking about TV series that reflect this plot but, at the same time, we are also talking about titles that combine much more with this. Nothing we see is as it appears, and the adrenaline of history will soon make way for decidedly slower moments, moments in which we will be forced to stop together with the protagonists to put the pieces back together and understand. If you're just looking for an exciting storyline, these aren't the TV series you need. You could drop them at any moment to make yet another rewatch of La Casa de Papel, to get back there where you won't need a calculator to figure out what's going to happen during the season finale.
From Dark to Twin Peaks: here are 8 TV series that you shouldn't watch if you're just looking for an exciting storyline
1) Dark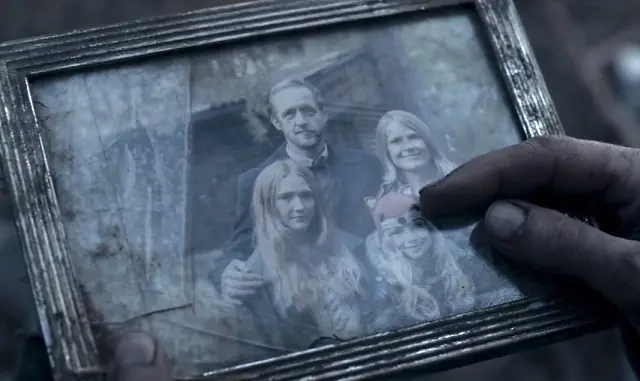 We know what happened when you first read the plot of Dark: you may have thought that a missing child would certainly be the beginning of an exciting story in which, who knows, maybe it was all the neighbor's doing. You must have thought that the secrets of the protagonist town – as often happens in crime – were about to be discovered, and that the detective would understand everything during the finale of the first season. But then you started watching the first episode, and immediately Dark revealed itself as something more than a simple thriller. It has revealed itself with its patterns, with its hard-to-connect dots, with its intricate family ties. She has also proved to be complex in sentimental relationships, giving life to love stories that have defied any law of logic. Dark has a captivating story of time travel and revenge, but this is only 10% of the real essence of her. Dark is much more, it's something to do with feelings, science, nature, logic, symbolism. It is something that goes beyond human understanding alone and which, suddenly, transports you to a world where everything makes sense, even what doesn't.
2) Twin Peaks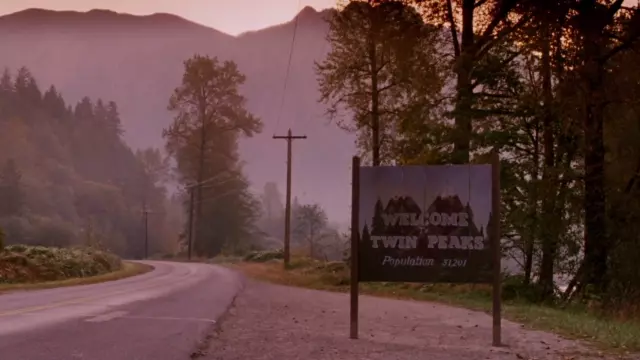 It was 1990 and Twin Peaks was changing everything. The laws of seriality were about to undergo an important evolution that would have influenced the future of all the rest of the other productions. If you haven't seen Twin Peaks yet, be careful, and don't be fooled by everything that the basic plot seems to herald. The murder of Laura Palmer is certainly the central point of the series, the means by which the secrets of Twin Peaks are revealed one by one, but behind all this there is something much broader that could put your desire to move forward in serious difficulty. Indeed, David Lynch gives life to a story that implements a long series of genres, going from horror cinema to satire and parody of the old 80s soap operas. In this story nothing is as it seems, sometimes not even the weather.
Despite being set in '89, in fact, Twin Peaks seems to meet with the '50s or, even more, with an undefined period of time. At the same time, the characters become protagonists with melodramatic tones that make the Twin Peaks experience dramatic and full of poignant scenes made up of exasperated screams and incomprehensible words. Looking at it from the outside, David Lynch's work might seem like one of the first serious crime TV series, but it's not like that. Twin Peaks can't be compared to anything, is a noir you should stay away from if you're looking for compelling storylines that get straight to the point. On the other hand, if you don't know, remember that nothing goes fast here and that we had to wait 25 years for a return to the screen.
3) Mad Men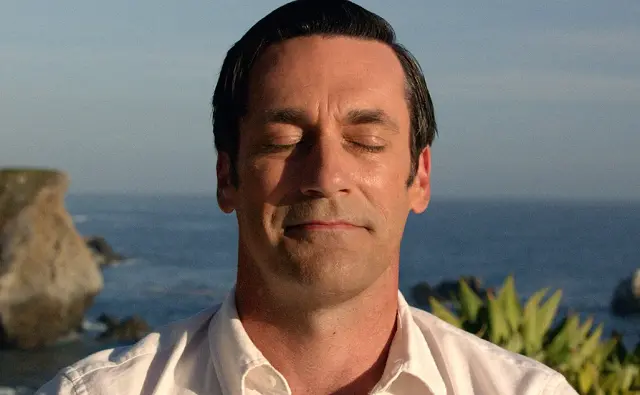 An advertiser who comes up with great ideas to sell a can of Coca-Cola or a new generation blender, a dandy who collects conquests and who never seems to want to grow up: this is what one might think when looking at Mad Men from the outside, but also in this case the truth is much more complex. Don Draper is the quintessential protagonist of this story, and his inner demons make this production much more existentialist and intricate than you think. Very often the most adrenaline-pumping moments are in fact overshadowed by moments of reflection in which Don gives in to the drama of his existence. It's all one tomorrow does not existcynical and disillusioned thoughts, catastrophes over seemingly simple things.
Advertising is used in Mad Men as a narrative device to learn about history and the past, to shed light on all those discoveries that have brought us to the present and which, in an all-encompassing way, have made us the society that we are both for better and for worse. Mad Men is a slow-moving story that goes on for seven seasons with the sole pretension of investigating the protagonist's mind. Stay away from this production if your intention is to know a fast and immediate production that goes straight to the point with an exciting storyline and full of pace. Here everything is intricate, and every thought – before leaving the protagonist's mouth – will make turns that you might not be ready for.
4) Mr. Robot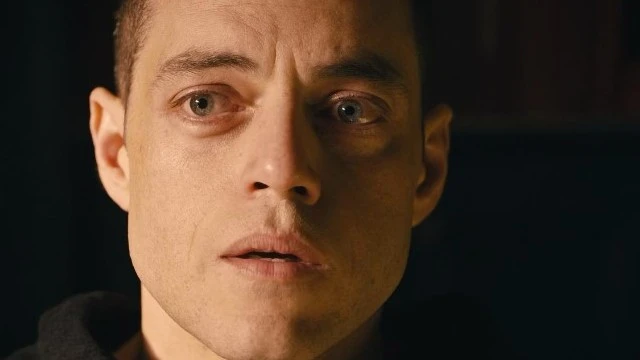 A hacker, a captivating story, the dark side of the web and of humanity, but make no mistake: Mr. Robot may not be in your good graces. On the other hand, it is paranoia that distinguishes this intricate and complex series, the crazy and limitless thoughts of its protagonist. If you can watch the first season, even more so, don't expect things to continue the same way. The second season of the series is in fact one of the most complex ever seen, and this is a certain fact confirmed even by the fans of the series who – at first – felt displaced. For half of the story it is not clear where the plot is going with this and only towards the end of the latter do the answers begin to take up some space. The result? To guide us in Mr. Robot we will only have Elliott's confused and altered perspective, a character who will make the exciting storyline of the series difficult to read and at times impossible to understand. His confusion will soon become the same as ours, and everything that will be told will be returned to us with features that are difficult to decipher. Mr. Robot gets heavy at times, but it will only be worth it if you really want to get to the bottom of it.
5) Severance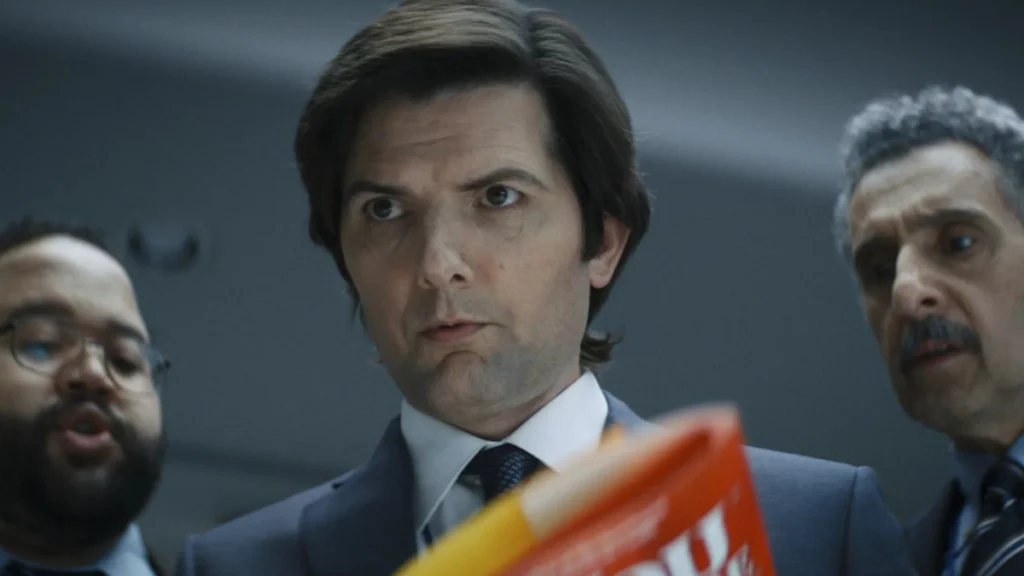 Severance tells its story starting from the root of memory. As the Italian title suggests, the memories of the protagonists of this Apple TV+ production suffer a split which do not allow them to be able to remember their private life when they are at work and vice versa. So called Severance could be imagined in an almost compelling way, and yes in some ways it is, but it's not a TV series that you watch for this reason. Slow, gradual, full of moments of pause and voids that separate one environment from another, intense and almost sighed dialogues: Severance is a TV series that never runs and which, with its story, deals with the theme of the importance of memory in an extremely introspective way favoring more the use of the word than of the action.
6) Fringe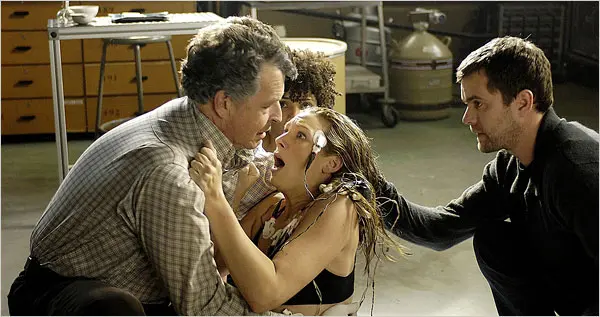 Apparently the usual crime, Fringe is actually one of the best TV series ever to come to light. Compared to the iconic X-Files, Fringe tells the story of the Fringe division of the FBI in Boston. But don't be fooled, crime lovers: in this case the investigations will not focus on the murder of the neighbor, but will be inherent to border science. In fact, within the series various topics will be mixed such as the Government, teleportation, astral projection, invisibility and genetic mutation. Each of these themes was brought to the screen through the use of episodes that dig deep into the subject in a scientific way, an element that has always made Fringe a TV series with a select audience. Indeed, among the reasons for its drop in audience, we find the difficulty of approaching the public. We're not talking about an incomprehensible TV series, but we're certainly talking about a production that demands attention, the same one with which it tells the various scientific issues it analyzes episode after episode.
7) Westworld
Westworld is certainly one of HBO's most controversial productions, one of the reasons why you certainly shouldn't watch it if your intention is to find only one compelling story. As in the case of Mr. Robot, also in this case the second season was a tough test for the series which, unlike the last mentioned, never found any lifeline again. The second season of Westworld in fact announces the decline of the entire series through the use of an extremely complex and not at all immediate plot. Keeping up with her had also become difficult for fans of the series who, since then, have never been able to see the light. The technical and narrative complexity of this product, despite the enormous potential expressed especially in the first season, has not helped this great production which tells of an alternative world made up of science and androids, a world in which the consciences of the protagonists are all robots who look like humans and humans who look like robots meanwhile. Everything is a paradox inside this little jewel with a bitter destiny, and everything row only towards one of the most cherished themes of this production: free will.
8) The Leftovers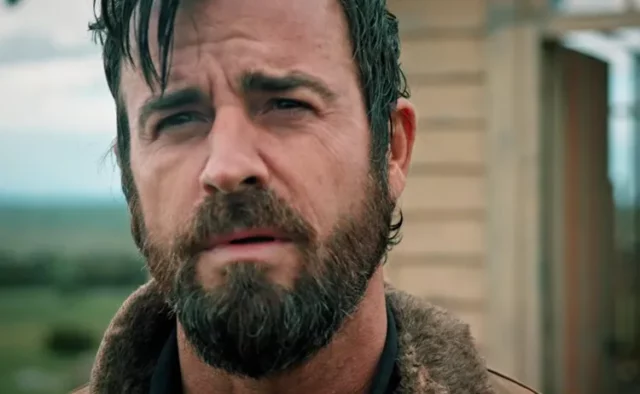 2% of the population disappears into thin air, and explanations seem unobtainable. There is no light on this question, and even the ending plays a complex game that overturns everything we have seen up to that moment. Nothing needs to be explained necessarily: The Leftovers he knows this well, and this awareness makes it a real feature. Don't play detective, don't hope to find a clue in a specific moment of the different episodes, don't try to have too much faith in your intelligence: The Leftovers it is not a multiple choice quiz. It is an intricate TV series that plays chess with the truth of all the characters staging a story in which everything is a question and everything is one no response. Apparently it may seem similar to more immediate productions such as Under the Dome, but there could be no more wrong idea. The Leftovers is a TV series that knows how to ignore logic, becoming the scene of something that leaves us with the same usual question: what should we really believe? And above all, The Leftovers is one of those series that should not only be watched but also and above all understood: we have already talked about it here.
Twin Peaks, Lost and Game of Thrones: a comparison of the 3 media phenomena of the last three decades