When it comes to the worst TV series characters, things get complicated, very complicated. In recent years we have accumulated a long series of names that have composed and filled the most varied rankings, thus igniting more and more the various controversies. In short, there really is something for everyone. Marissa Cooper, Ted Mosby, Monica Geller, Dawson Leery, Tokyo and Arturo from La Casa de Papel: these are some of the names that, over the years, have all agreed, helping us to outline those traits that we just can't stand within a character's writing. Let's be clear: the quality with which they were written and staged has nothing to do with their characterization. Perhaps one of the reasons we hate them so much is their perfect writing. They are so annoying that they seem real, and in some cases this annoyance would not have been real without a level interpretation. Many tabloids have thus created various rankings concerning the most hated characters, but the one that certainly amazes us the most is the one created by Reddit users. You know the names we just mentioned? Ted Mosby? Marissa Cooper? Well, in this ranking of them there is not even a shadow.
From Joffrey Baratheon to Gemma Teller of Son of Anarchy: here is the ranking of the most hated TV series characters according to Reddit users, reported by BuzzFeed
10) Angelica Pickles – Rugrats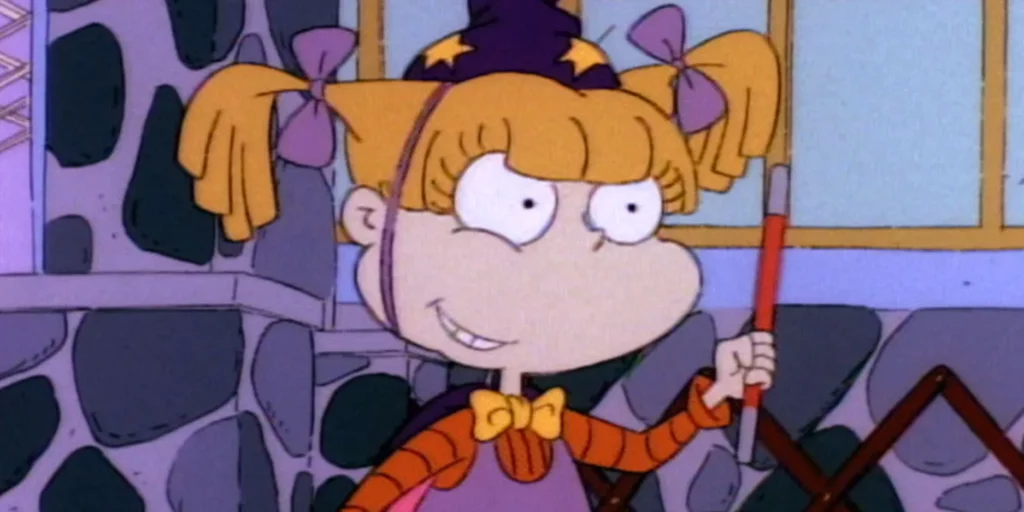 In tenth place among the most hated characters of the TV series according to Reddit users we find Angelica Pickles, Tommy's cousin in the famous animated series Rugrats. Only three years old, little Angelica is a real pest who often mistreats all the rest of the other smaller protagonists. Indeed, being the largest Angelica takes advantage of this small advantage by giving vent to an arrogant and annoying character. Her more human side is only shown towards Cinthya, a battered doll that she treats like a real best friend. For the rest, Angelica almost never does positive and altruistic actions, an element that leads her to position herself in tenth place in this ranking.
9) Rory Gilmore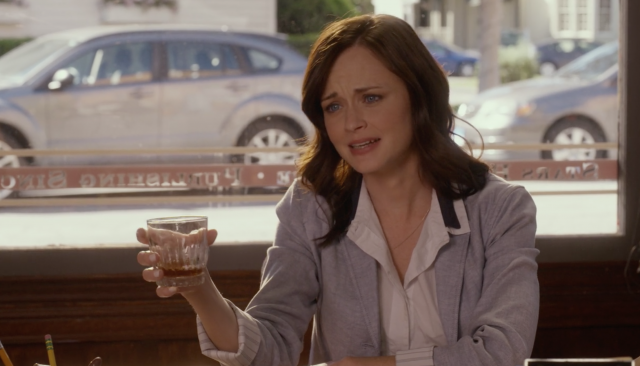 If there's one thing that certainly kept Reddit users and the rest of the other rankings of this genre united, it's this is the hatred towards Rory Gilmore. The undisputed protagonist of Gilmore Girls, Rory tends to approach life with a do-it-yourself attitude I know everything which has never sat well with the fandom of the iconic series. It's not about whether or not I'm a good girl, of course she is, but of his perpetual snobbishness, of his total dedication to perfection. This stubborn ambition of hers cannot be achieved as non-existent, but she still believes she can find a throne to sit on and from which to impart life and moral lessons. His constant demand for perfection is so hostile that even his mother gets into trouble, a woman with many flaws – of course – but equally aware that in life one cannot fail to make mistakes. With all her strength, she tried to make her daughter understand everything, but without ever succeeding. To this day, one finale and one revival later, Rory hasn't learned the lesson. The result? Ranked ninth according to Reddit and first in many others.
8) Lori Grimes – The Walking Dead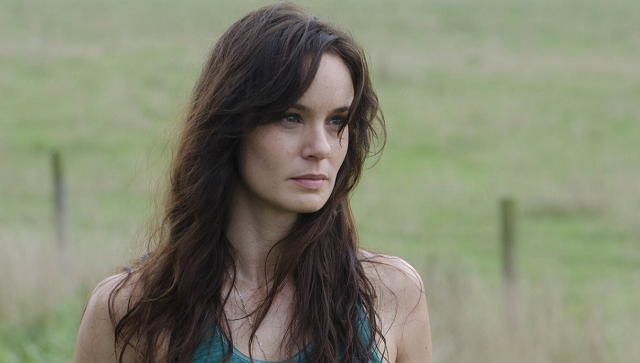 According to Reddit users, however, to peep out in this ranking there can only be Lori Grimes. During the eleven seasons of The Walking Dead we have known several characters with unbearable and hostile traits, but no one has ever been despised like her. Protagonist of the first seasons, Lori is the reason why the relationship between Rick and Shane lean more and more putting an end to their friendship. Thinking her husband is dead, Lori begins an affair with Shane only to change her mind when she sees her Rick again. From that moment things will not take any order showing us how opportunistic and mercurial she can be. His selfishness soon becomes his most evident characteristic trait, and also his way of dealing with the new reality of the world has very often made it impossible for us to digest it. Her exit from the scene did not allow us to understand what would have happened if she had gone ahead, but the premises – let's face it – did not give great hopes.
7) Rachel Green – Friends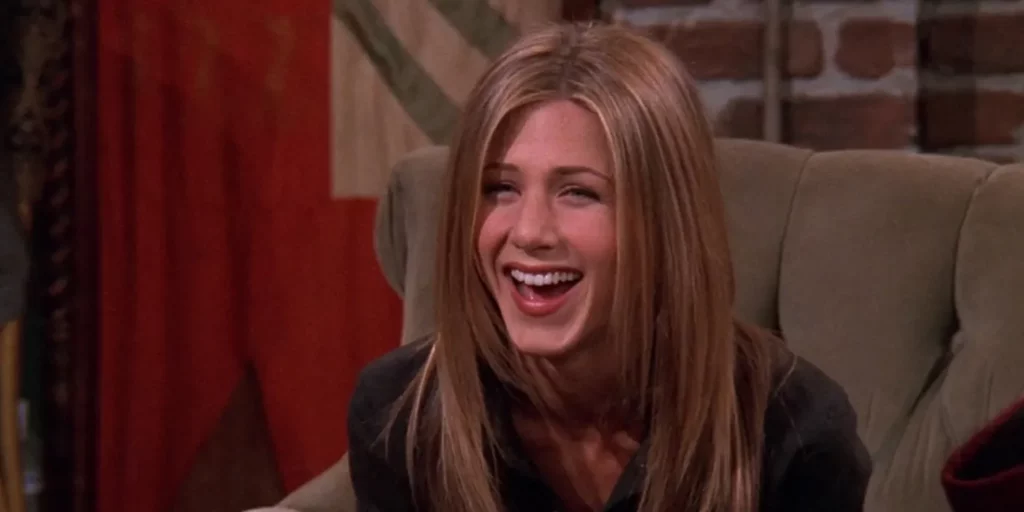 Surprisingly, according to Reddit users, one of the most hated characters in the world of TV series is Rachel Green. Undisputed protagonist of the famous and iconic comedy Friends, Rachel is presented as a selfish and immature character which, slowly, reaches an important evolution. That her spiritual journey towards goodness has not touched Reddit users is now clear, given that the position given to her is higher than we could imagine. What probably didn't convince them was her relationship with Ross. Their most iconic fight known to history as We Were on a Break split the fandom of the series in two, and this seventh position makes us think that Reddit users are all on the side of the paleontologist.
6) Sheldon Dinkleberg – Due Fantagenitori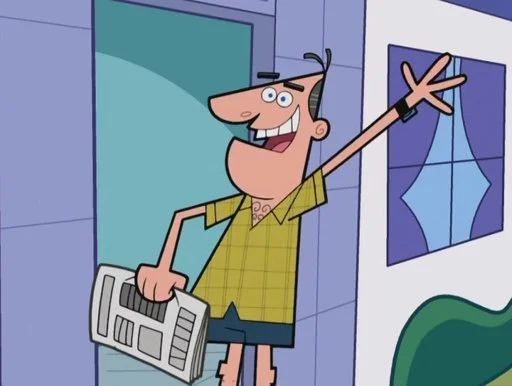 Reddit users spare no one, not even cartoons. In sixth place we find in fact Sheldon Dinkleberg, Timmy's neighbor who corresponds perfectly to the saying the grass is always greener on the other side. Envied for his perfect life, Sheldon always seems to be one step ahead of everyone. If the protagonist wins a prize, he will surely win a bigger one. If A's house is large, he will have it very large. Competing against him is impossible, and it is precisely this characteristic that makes him unbearable in the eyes of Reddit users. In short, Timmy's father is not the only one who feels hatred towards him.
5) Gemma Teller – Sons of Anarchy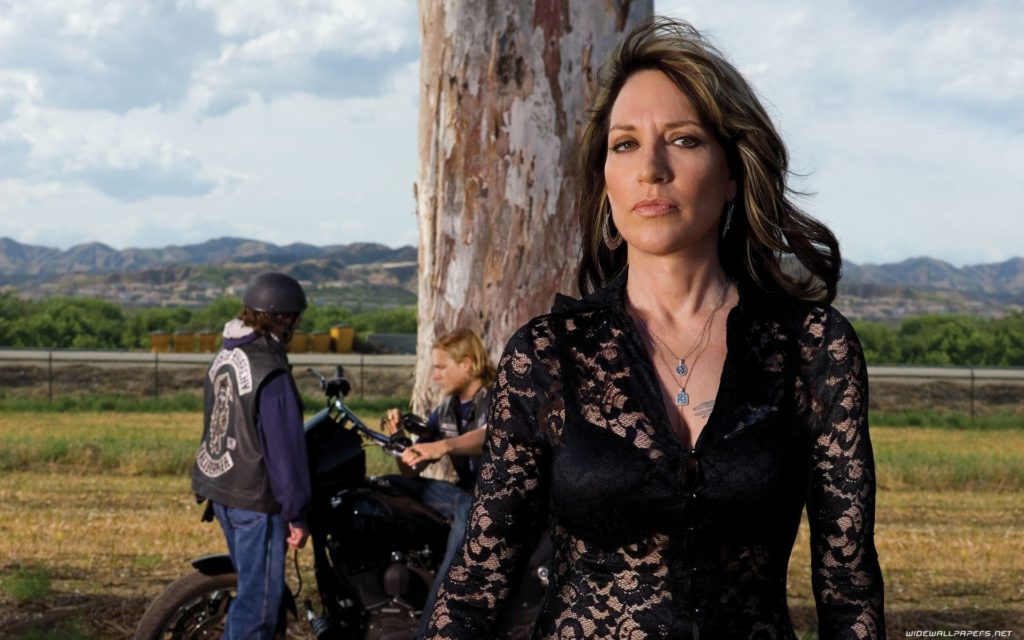 In fifth place in the ranking we find, however, one of the most iconic protagonists in the world of TV series. Gemma Teller is one of the most controversial characters in Sons of Anarchy, the character who most fascinated us and most displaced us. Love, when it comes to her, only translates into a selfish point of view, in giving as long as you receive. The love she feels for her son Jax is undeniable, but it's the way she shows it that makes her a real manipulator. Pain, for Gemma, is always around the corner. Unlike other characters, however, she uses it as a means to the ultimate goal of revenge. As soon as he has the opportunity, in fact, he uses his tears to create a weapon thus totally destroying the life of others, whoever they are. It's not important who, it's important who how to win. Jax's mother has in fact agreed to be part of an existence in which one cannot be weak and in which one must hurt to win the game. She does it no matter what, and Tara knows this well. And not just her.
4) Debbie Gallagher – Shameless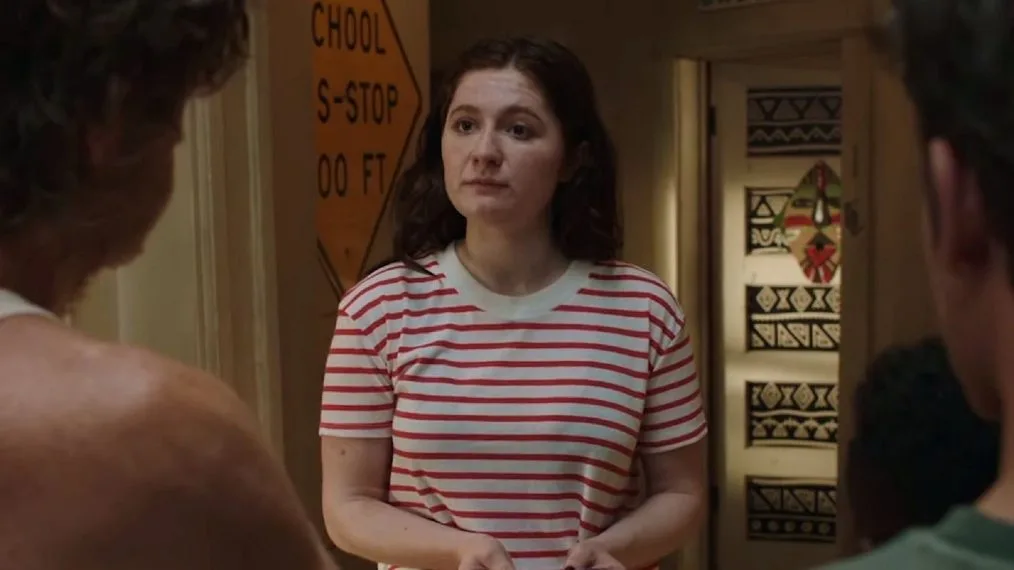 In fourth place, according to the ranking created by Reddit users, we find Debbie Gallagher. Defined by many as the Fiona who didn't make it, Debbie is initially presented as a positive character ready to satisfy the needs of her entire family, but her path in adolescence – as often happens to the characters of Shameless – has totally changed her, and not for the better. What most fooled Debbie's character, on the other hand, was her obstinacy in emulating Fiona, his sacrifices, his determination. He wanted to be like her, he wanted to be able to deal with everything her sister had managed to deal with, but without ever getting the means to do it. The means are important, necessary, and Debbie has never been able to achieve her end with the proper tools, thus ruining anything that fell into her hands. Reddit users therefore have clear ideas in this case, giving it back a place that anticipates a great podium.
3) Azula – Avatar, The legend of Aang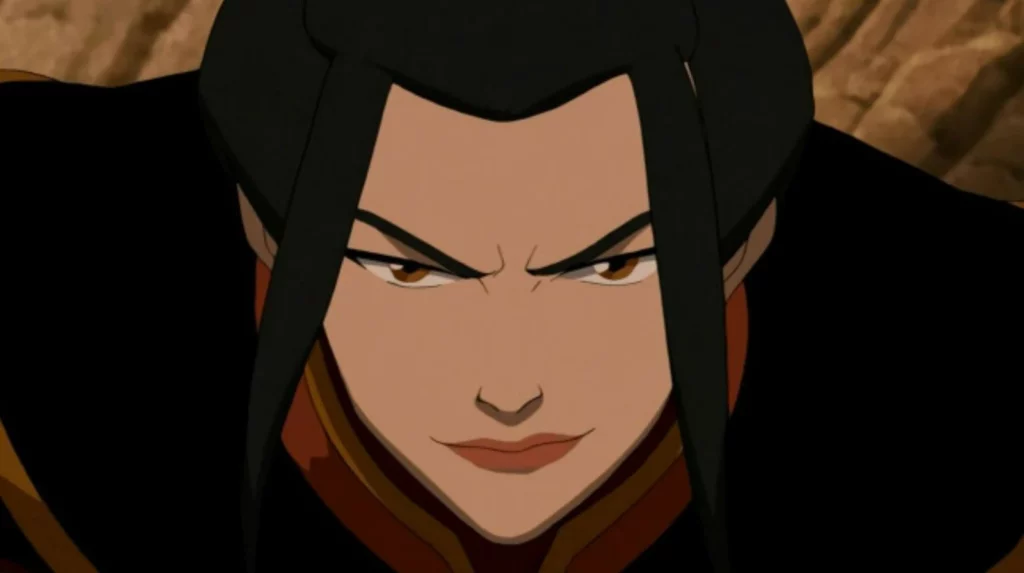 To open the podium created by Reddit users we find Azula, the Princess of the Fire Nation from the Avatar series, The Legend of Aang. Ruthless and unscrupulous, Azula is an extraordinary firebender, and uses her power without ever setting any moral limits. He does not know goodness and his actions are characterized by an apathetic and detached attitude. Victim of absurd paranoia, the Fire Nation Princess will show no mercy even to her personal guards, banishing them because she believes they are plotting against her. Considered one of the strongest and most powerful characters in Avatar – The Legend of Aang, Azula is also one of the cruellest characters, one of those who – according to Reddit users – deserved a third place in this ranking.
2) Joffrey Baratheon – Game of Thrones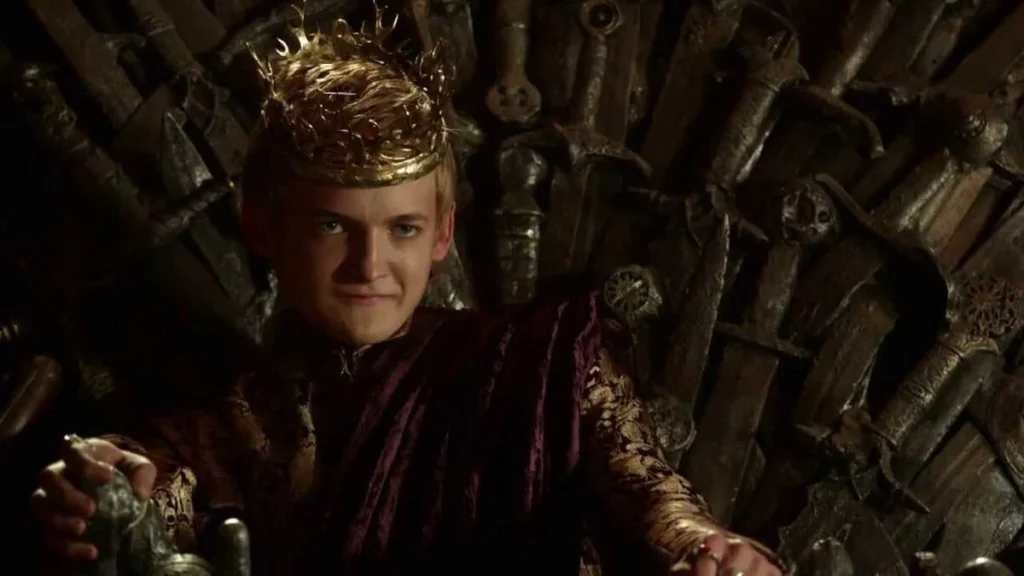 In second place in this ranking we find, instead, Joffrey Baratheon, the character who makes everyone agree. His glacial and totally detached gaze is enough for us to be able to confirm this second position of his, but it is not enough to explain the characterization of his character. Seemingly strong and determined, Joffrey Baratheon is actually one of the most cowardly and devious characters in Game of Thrones. He doesn't know love, friendship, honesty. He knows none of the good things that exist in the world. His is a life dedicated to achieving his goals, but always and only through the efforts and blood of others. A King who has absolutely nothing of a King, a King to whom the Crown gives nothing and who would never fight for his people but who, on the contrary, would be ready to exterminate them in order to win his own war. In short, Reddit users are not so wrong.
1) Ramsay Bolton – Game of Thrones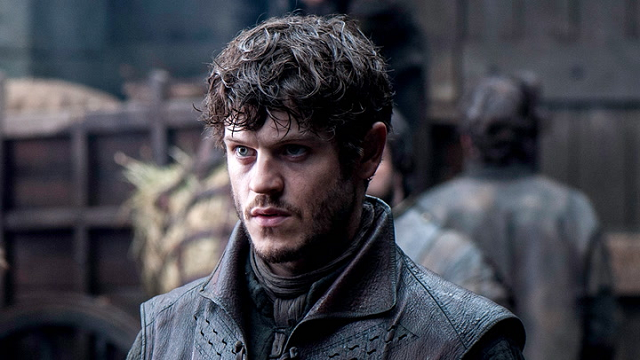 At the top of this ranking we find Game of Thrones again, and this time with Ramsay Bolton. From unbalanced behavior and devoid of any moral limit, Bolton descends from those who have nothing noble but the title. The universe never extended any hand to him, and he reciprocated by behaving the same way. His is a life with a single destination that begins with V and ends with Endetta. Infamous and devoid of humanity, Ramsay decides to face battles in the most brutal and inhumane ways ever, highlighting only his most sadistic and torturer side, not to mention what he does to Sansa Stark. Among the cruellest characters ever seen, Ramsay Bolton is another of the protagonists of this ranking who will most agree with everyone, and with good reason.
What if Game of Thrones was a giant metaphor for the infamous times we're living in?