New photos stolen from the set of Joker: Folie à Deux would confirm a key detail regarding Lady Gaga's Harley Quinn story arc.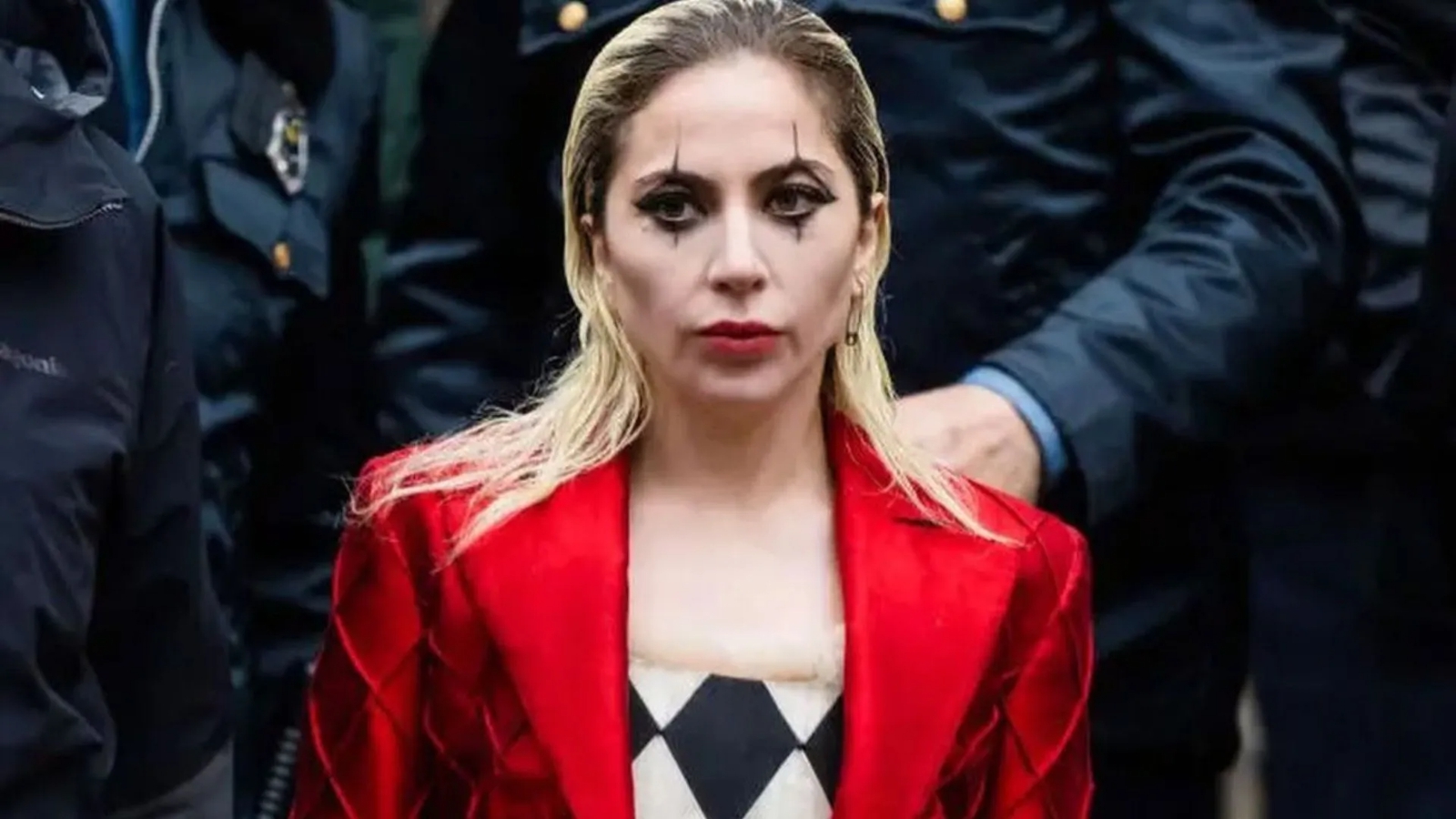 The new set photo Of Joker: Madness for Two that continue to land on the net in the last few hours would contain some important ones Spoilers on Lady Gaga's Harley Quinn story arc.
The shots that appeared on Instagram and Reddit document a scene that takes place on what appear to be the steps of a Gotham City courthouse, which is actually the Manhattan criminal courthouse. Harley Quinn (Lady Gaga) appears dressed in normal clothes, so it should be a phase in which she is still her civilian alter ego, Harleen Quinzel. One detail featured in many photos is a stage newspaper with Arkham State Hospital's mugshot and Harley Quinn's photo on the front page. This, together with the title of the article (which reads "Crazy Love"), would confirm that the incarnation of Harley Quinn in Joker: Folie à Deux is both an Arkham patient and the Joker's lover, in line with her backstory in DC Comics comics.
From what we've learned so far, Joker: Folie à Deux's Harley Quinn is expected to differ from her comic book counterpart in at least one important respect. Previously released Joker 2 set photos revealed that, at least for now, Harley won't be wearing her iconic leotard or colorful outfits. Instead, the version of Lady Gaga in Joker: Folie à Deux will wear an ensemble that includes a red blazer and black leather skirt, as well as diamond-shaped eye makeup.
Joker: Folie à Deux, Lady Gaga kisses a woman in a new video from the set
It's currently unclear how and when Harleen Quinzel will transform into Harley Quinn. What is certain is that the materials stolen from the set of Todd Phillips' sequel are giving us many details of the new version of the character and the film, which will include a scene in which Arkham Asylum is engulfed in flames. It's possible that Joaquin Phoenix's Joker is directly or indirectly responsible for the fire, but at this stage it's hard to be certain about the nature of what we're seeing.
Joker: Folie à Deux will hit theaters in October 2024.