According to a producer of the film, Jim Carrey would not have loved filming Michel Gondry's film, now considered among the best of his acting career.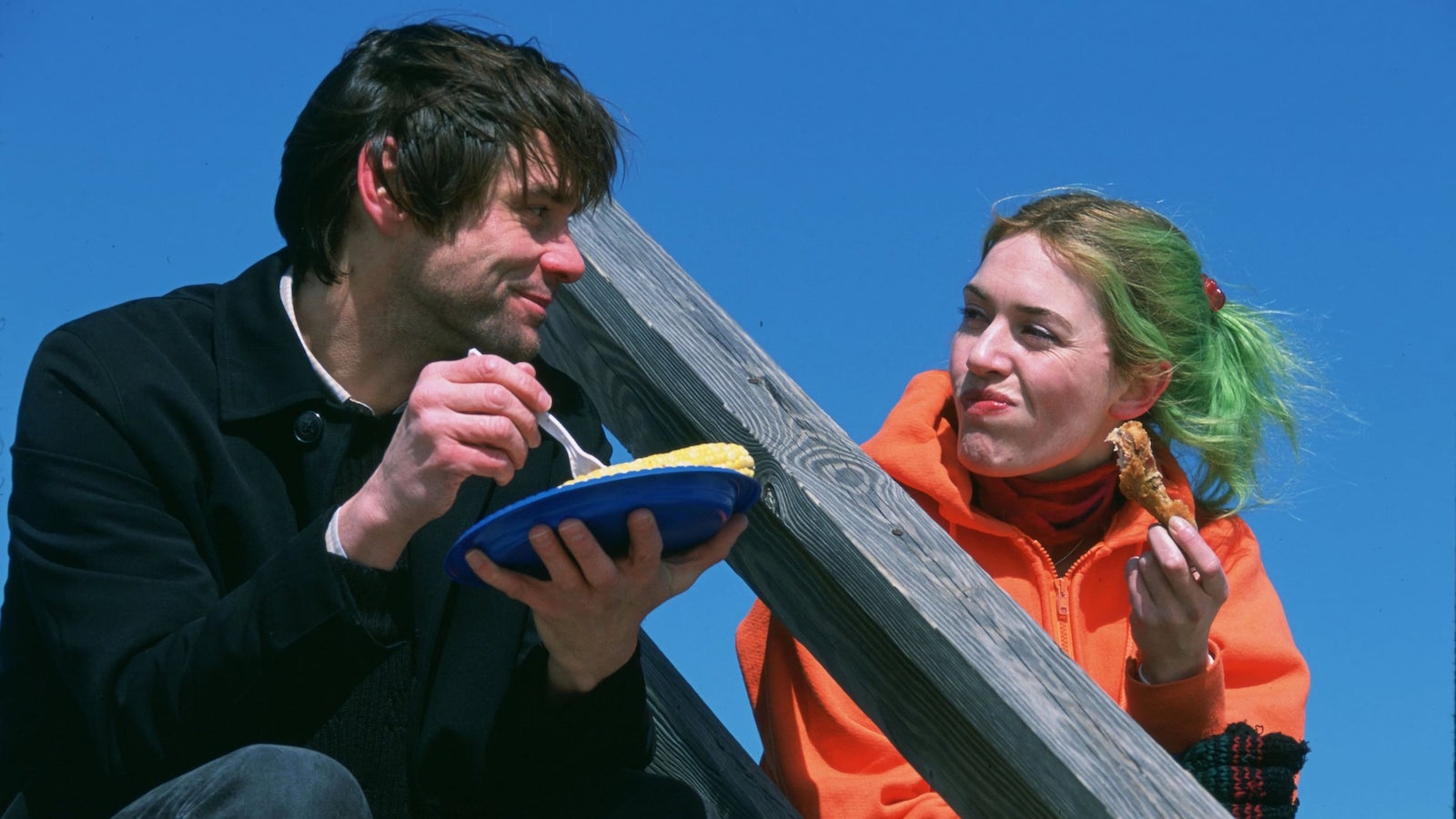 It would seem that Jim Carrey didn't particularly enjoy his days on the set of If you leave me I delete you (or if you prefer, Eternal Sunshine of the Spotless Mind), at least according to what was revealed by a producer of the film.
In fact, the manufacturer Anthony Bergman revealed during the "Hollywood Gold" podcast hosted by film producer Daniela Taplin Lundberg that the production tried to "destabilize" Carrey on set. Director Michel Gondry, according to Bergman, "never yelled 'action', he never yelled 'stop' the whole time", making the filming of the 2004 film with Kate Winslet even more "chaotic".
"Everything was so chaotic. Everyone was thrown into the shooting fray in a way that didn't allow them to prepare", ha detto Bergman."It's a very different kind of role than Jim usually had, who is a real perfectionist. It was about destabilizing him so he couldn't prepare, so he couldn't do Jim Carrey stuff. Part of the staging was designed for that".
Bergman continued: "Jim… he hated it. We knew he would hate it. In that moment she was the biggest star in the world, he was in control of every set, and we took that quality away from him. And who the fuck were we to do that? He was right about this. He stormed off and yelled at me. He addressed me in all possible ways and I had to stand there without reacting. He was like, 'This is the worst set he's ever been in, I don't know what the fuck is going on.' And we: 'No, no, no, it's okay. This is why we are achieving great things'".
Bergman added: "Jim could get very angry because he was very powerful but he didn't… He was being paid 20 million dollars to make films like 'Bruce Almighty'. We were paying much less for it. Early in production I had a conversation with him where he revealed to me, 'Look, the only reason we're all here is because we want to make a good movie. Not for the money. We don't do it for the money. We're only in it because we think a great movie can be made here. At the end of the day, we all work for the movie'".
Jim Carrey mocks Hollywood in new book: 'Nicolas Cage loves it, Tom Cruise might punch me'
The producer concluded: "And Jim, who I really like and who gave a spectacular performance, was very insecure in the beginning with the way it was all designed, so I knew there would be repercussions. You just had to accept it".