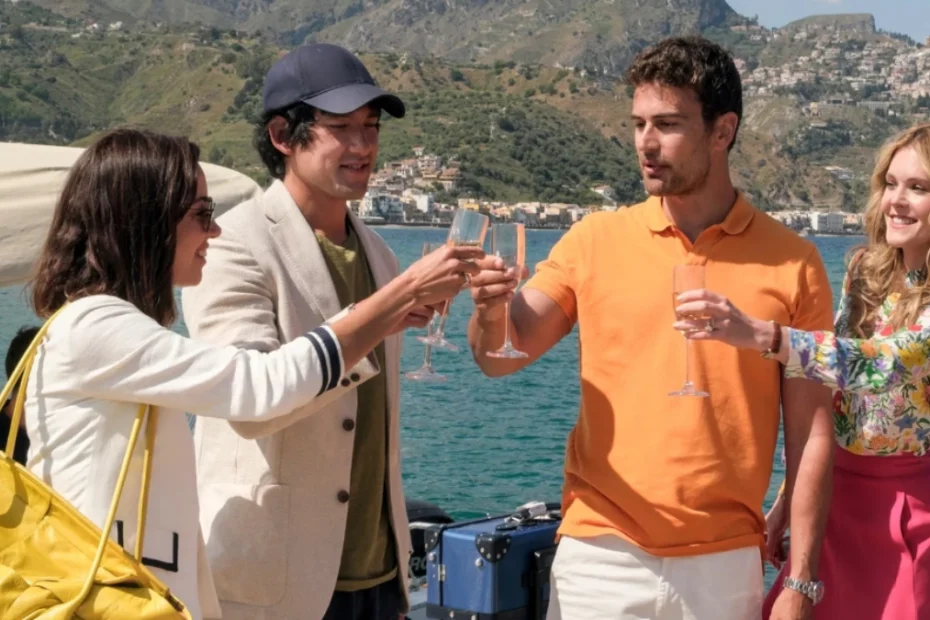 The White Lotus has shown that a TV series can make a bang even when you least expect it. The show, born from a brilliant idea by Mike White, has now become an instant cult favorite and is winning major accolades at awards that celebrate the best television products. Nevertheless the first seasonwhich was released in 2021, it had been received by the public in a rather lukewarm manner especially in Italy where the miniseries had remained almost unknown. It took season 2, set in charming Sicily, to overwhelm the public and finally give this little pearl the fame it deserved. HBO, given the results it has achieved The White Lotuschose to renew it for a third season which could be set in Asia. Now fans eagerly await to know who will be the new guests who will walk through the doors of the luxurious hotel. Meanwhile, there is someone who already knows (almost) all the details of the new season of the HBO TV series in preview.
We are talking about Casey Bloys, president and CEO of HBO, who recently spoke in an interview about The White Lotus 3.
The president and CEO of the American television network has released a long interview during the festival Series Mania to talk about the recent successes recorded by their television products. The conversation soon moved on The White Lotuswhich was undoubtedly one of last year's most popular TV series. Casey Bloys dropped the bombshell: he said he just recently met Mike White to discuss the third season of The White Lotus. The man did not want to reveal the trump cards that the screenwriter is preparing for the new episodes, but he anticipated that he approved the idea that he proposed with great enthusiasm. Here are his words that were reported by Deadline:
"He just pitched us the idea for season 3 and it's fantastic, a really fun idea."
In the new season The White Lotus will change cast and setting again. For the moment, the names of the actors who will participate in it are not yet known, nor is it known for sure where it will be set. However, it is rumored that in The White Lotus 3 we could travel all the way to asia, since Mike White teased that in the new episodes "could offer a satirical and amusing look at death in Eastern religion and spirituality". Casey Bloys he said that, according to him, the great secret of the success of this TV series lies precisely in the fact that every time it offers the public new protagonists and new stories. In fact, he said:
"It's great that I get to cast new actors every time. What's great about seasons 1 and 2 is which, somewhat like Succession, allows you to rediscover the actors or see them in a new light."
We can't wait to find out what surprises it will hold for us The White Lotus 3.