Although the cast has lost more than one historic face in recent months, looks like we won't have to say goodbye to the medical drama just yet Grey's Anatomy. ABC has in fact officially announced the renewal of the show for its twentieth season, even if it has not pronounced itself (for the moment) on the possible continuation of its second spin-off Station 19. We already know that Ellen Pompeo, who is temporarily no longer playing her historical character Meredith Grey, will return in the finale of the nineteenth season and, according to some statements, she should also be involved in the twentieth. As already announced, although she is no longer the protagonist of the series Pompeo will not disappear completely: she will in fact be an executive producer of the show.
ABC has announced the renewal of Grey's Anatomy for the twentieth season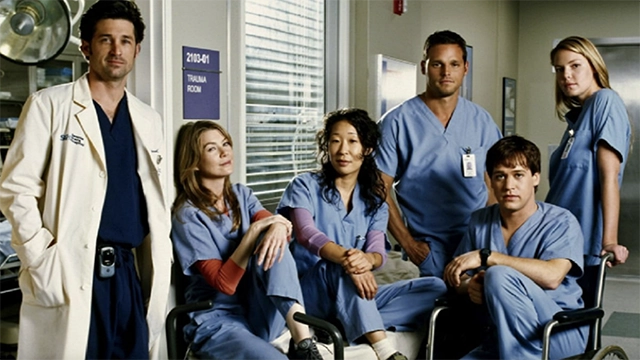 In the role of showrunner for the twentieth season of the longest running medical drama ever we will have Meg Marinis, who will "pick up the baton" from the hands of Krista Vernoff who recently announced her farewell to the series. Indeed, in January, Vernoff told ENews: "It was the privilege of a lifetime been appointed to direct Grey's Anatomy for the past six years and Station 19 for the last four. The passion of the fans and the impact these shows have on hearts and minds cannot be overstated. The amount of talent of these two amazing casts and brilliant screenwriters is beyond measure. These crews do magic week after week". Regarding Meredith Grey's future absence, Vernoff stated without question: I think this show can walk on its own. I think Ellen is extraordinary, and has been an amazing centerpiece of this show for a long time. And if her career takes her in another direction, I think it will we have a show here with a lot of great characters that our fans love. And this new class of interns is really exciting".
In Grey's Anatomy 20 we will see many changes
Not only a change of showrunner, therefore, but also and above all the farewell of many well-known faces. Speaking of her farewell to the series, Ellen Pompeo previously stated: "I feel super happy, but, listen, the show was incredible for me. I really loved the experience, but I have to mix it up a bit. I'm 53, my brain is like scrambled eggs. I have to do something new… you can't do the New York Times crossword puzzle every single day". We also recall that the nineteenth season has arrived on Disney+ in November and, although several years have passed since the beginning, Grey's Anatomy still has a considerable following.
Grey's Anatomy 19×09 – There is always love involved