When yet another American sitcom arrived on our schedules in 2017, the enthusiasm was not skyrocketing. The trailer didn't do The Mick justice, making him look like something we've seen before, which did not bring any novelty to the genre and which would quickly flow into the expected bourgeois American provincial philosophy. The fact that, then, aired on Fox and not on cable or streaming – like the other and much more famous series created by the creators of The Mickthat is to say It's always sunny in Philly – was not encouraging, because a lot of attention is paid on national TV to what is said and how certain topics are treated (and not all of them can be touched upon).
Luckily, we had to change our minds and The Mick turned out to be much bolder and more scathing than expected. In other words, less obvious.
Sure, like so many products of this type, The Mick is focused on yet another dysfunctional Shameless family without, however, reaching the unattainable level of the Gallaghers. Well, nobody can. Anyway, let's refresh our memory for a moment on the plot of the Fox TV series: Mackanzie "Mickey" Molng is a penniless woman, an alcoholic, in search of easy money and perpetually on the run from responsibilities. Her life changes when her sister, temperamentally the opposite of her, runs away with her husband to avoid a trial for fraud, leaving Mickey their material possessions and their three children. Sabrina is an ambitious 17-year-old, difficult and unsympathetic towards any kind of authority; Chip is a 13-year-old bullied at school who believes he can solve any problem with a lawsuit; Ben is the little one of the house, a sweet nerd who doesn't let anyone put his feet on his head. So if Mickey wants to stay in the beautiful house with the comforts of a luxurious life, he will have to become a mother even if he never wanted to.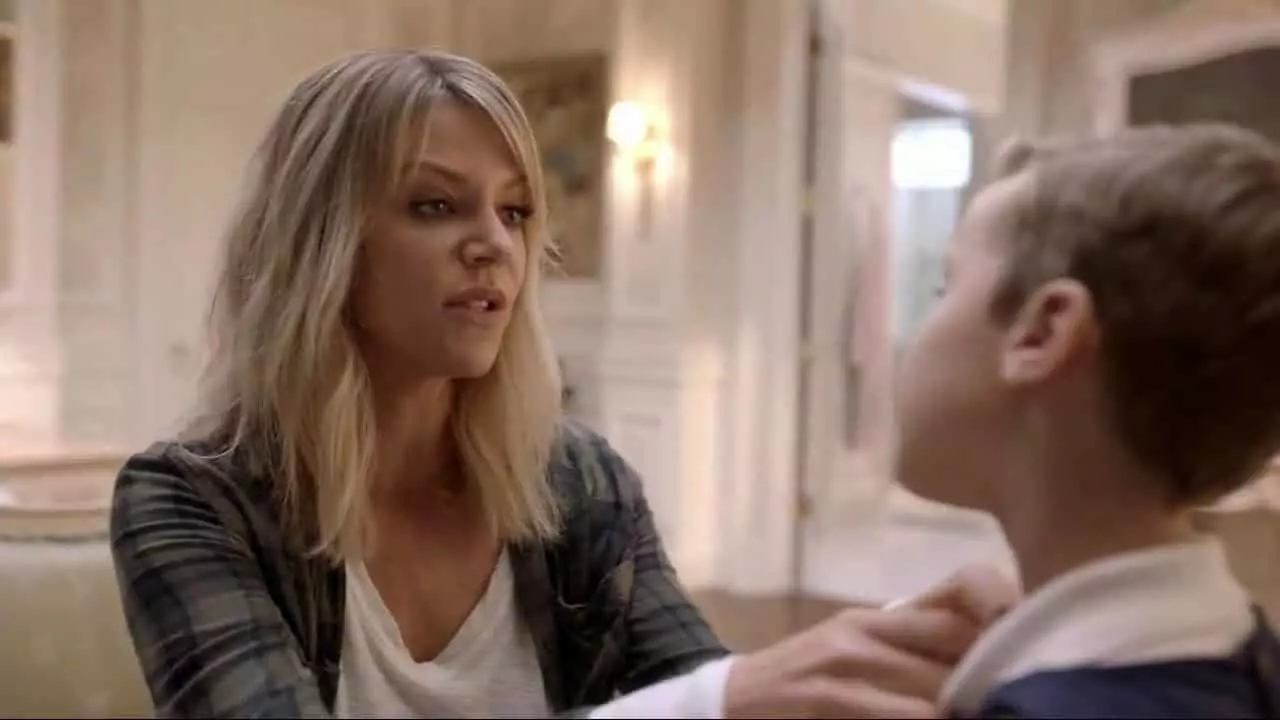 And Mickey is the main strength of this irreverent TV series, which makes us understand what he is made of already from how he presents it to us.
The woman wanders the aisles of a supermarket, using the products she finds on the shelves for free, with an audacity that shocks the other customers: for example, she uses a deodorant, eats some whipped cream and downs a beer. Not to mention when, still in the pilot, while the kids are at school, he drinks everything in the house, puts on his sister's wedding dress, slides down the marble railing and ends up on the floor, waking up the next day in a pool of red wine under the gaze of his grandchildren. With them – and this is the really brilliant thing – because of his laziness and debauchery he behaves the opposite of how a parent on TV would, especially with Sabrina. He forces her into a drinking contest, makes her believe she is pregnant to teach her about sex, interrupts her every time she is with her boyfriend because the young woman does not want to use contraceptives, even spraying her with fire extinguisher, putting herself in the middle and to seduce Kai. After all, the chemistry between Mickey and Sabrina is flawlesswith many battles, few but significant sentimental moments and the hilarious scene in which they take acid, perhaps one of the funniest of recent times.
Mickey impacts so much on this show thanks to his interpreter, Kaitlin Olson. In other hands (we have already seen her talent in It's always sunny in Philly), would have been a selfish character with no redeeming features. Olson, on the other hand, offers us a performance with many comic nuances, portraying her in an unpleasant and unpredictable way but gradually showing her soft side and that she is learning to take care of boys, despite her extreme moments of adorable craziness.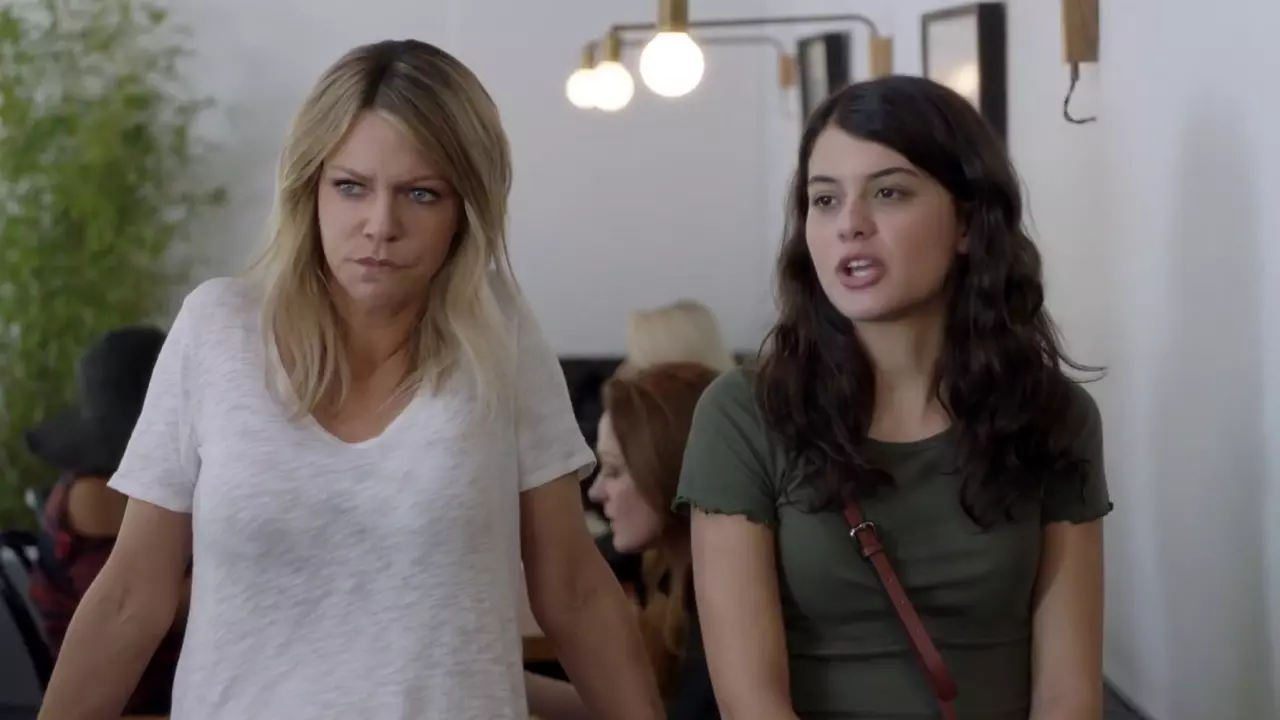 In addition, in addition to Sofia Black-D'Elia's Sabrina, the other characters also work well, which is essential in a sitcom.
The relationship between Mickey and Ben is sweet, even if the former does not hesitate to transform his birthday party into acompetitive arena for parenting. The very young Jack Stanton, then, beautifully keeps the comic pace of The Mick, with his gags being at the same time the funniest and most disturbing. Perhaps, one of the most convincing moments of the show was just when Ben starts taking his aunt's birth control pills believing them to be superhero pills, ending up being stoned by hormones that turn him into a hilarious caricature of himself. Even Thomas Barbusca, as the pretentious and fragile Chip, is subtly ironic, with fabulous comedic tempos especially because he plays a character who should get on our nerves, without that happening.
After all, to understand where a series can go, it is necessary to observe how they treat the kids in the cast, understood both as characters and as actors: the authors must ask themselves each time what is appropriate to show or make them do on the screen, stopping if the sketches become excessively inconvenient. Well, as we have seen, the Fox TV series does not have these problems, managing to be politically incorrect without ever exaggerating too much or lapsing into offense.
Adding to these four actors is the fantastic Carla Jimenez who brings the housekeeper to life Alba, one of the pleasures of the show because it has the most iconic lines. But most of all the real MVP of The Mick, aka Mickey's pseudo-boyfriend, Jimmy, involved in one of the funniest fights in sitcoms (that of female soccer players). Initially it would seem obvious that we must hate him, but his comedy and his charisma do not allow us to. He has hidden depths that elevate him from just a loser boyfriend, he really tries to be fatherly to the kids and guide them but never manipulate them (it happens when he teaches Chip the art of deception in hotels or how to behave in love). Plus, thanks to his relationship with Mickey, he gives us an interesting and modern take on long-term dating and gives us some of the most dramatic moments on the show.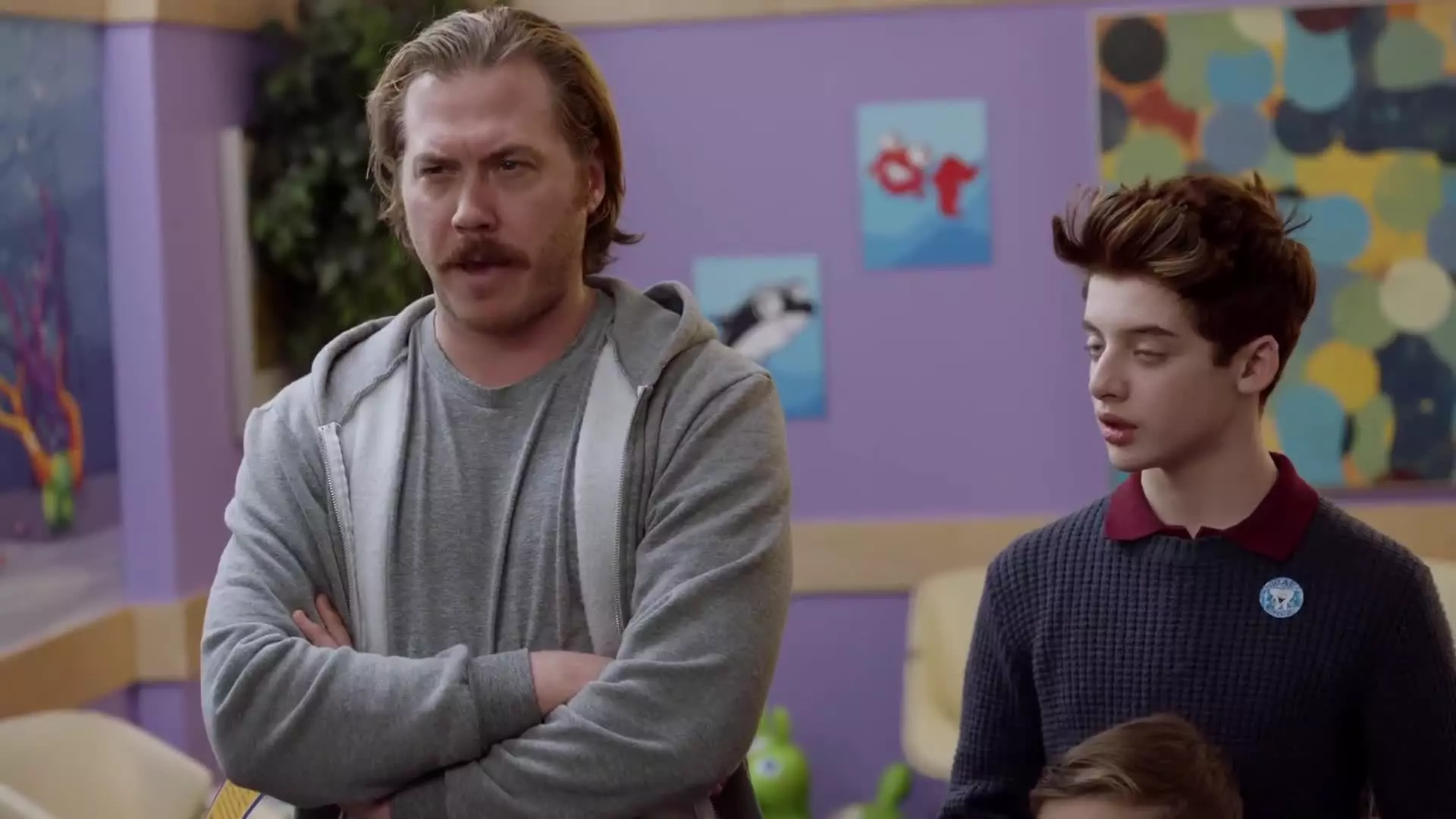 The Mick, in a nutshell, it was a really nice surprise. As dark and gritty as it is a fluffy sitcom, she promised to be bad from the start and, within the bounds of mainstream TV, she delivered. In the twenty minutes of the episode, which pass quickly puts the characters in rather daring situations, instead of the normal tropes this genre usually uses with adults and children. The pace and quality of the gimmicks are balanced by a fair amount of silliness and black humor at maximum power; just think of the scene in which an old lady throws a toaster in Chip's tub or when a house explodes from a smoke near an oxygen tank.
Ma the Fox TV series, which excels when it chooses to double down on its wackiness (especially with Jimmy), isn't afraid to take characters to new places, effectively handling a good deal of melodrama and emotionality. You see it in the ending, which works great with that mix of samurai swords, dismembered limbs, reports of arson, and a gut-punching cliffhanger. And the fact that the writers attempted such an ambitious conclusion is a testament to how comfortable this show has felt in its own skin.
The Mick may not be a masterpiece, but it's a crazy roller coaster ride that, sadly, was cut short at the climax. Because we damn well deserved a third season.