The review of Christian 2, the new season of the Sky Original series with Edoardo Pesce and Claudio Santamaria, aired on Sky from 24 March.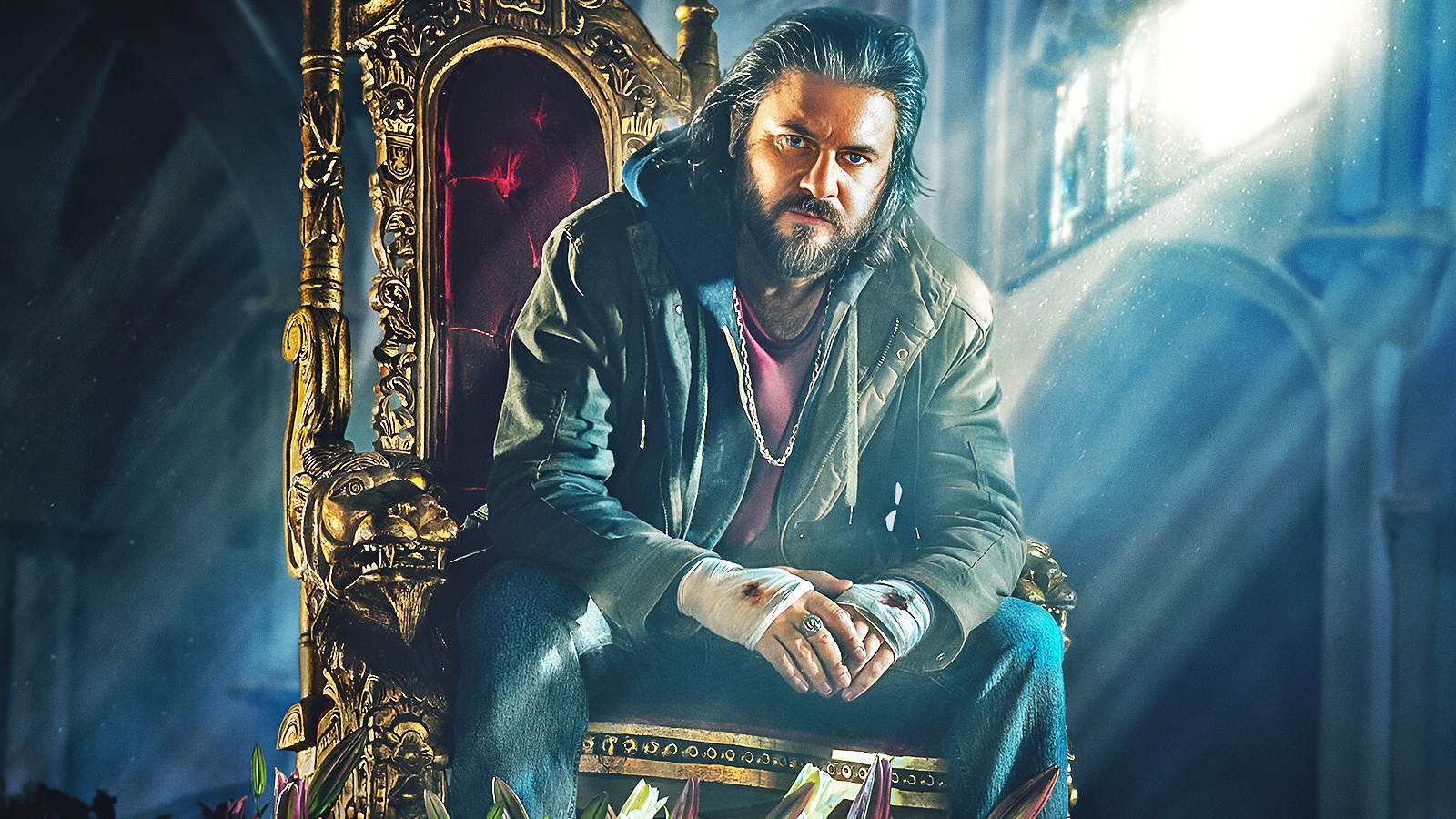 Christian is back and we can only be happy. When the first season of the serie Sky Original was aired in January 2022 we had welcomed it as a splendid surprise, but now that the new six episodes debut with Sky we write the review of Christian 2 convinced that this is an excellent confirmation. We therefore find Edoardo Pesce in the title role, but also many of the supporting actors who had accompanied him on that adventure, from Claudio Santamaria to Silvia D'Amico, passing through Francesco Colella at new entry Laura Morante and Camilla Filippi. A joy to return to Città-Palazzo.
Where were we?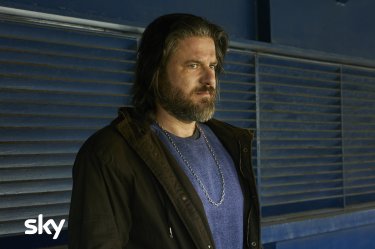 From a boss's henchman to a miracle worker, this is the journey of the protagonist we had witnessed in the first season of the series: we met Christian who was in the service of a boss from the Roman suburbs, a thug from the neighborhood known as Città-Palazzo whose existence changes completely when stigmata appear on his hands, making him capable of performing miracles. And to carry out a coup of its own kind, in an attempt to set up a sui generis coup, favored by the death of the neighborhood boss Lino, which has given new hope to the community. But Christian has also attracted the attention of Matteo, a Vatican postulator with unorthodox methods, who is obviously interested in what is happening.
Christian, Claudio Santamaria: "My character wears a mask: like Batman"
New miracles in Christian 2 storyline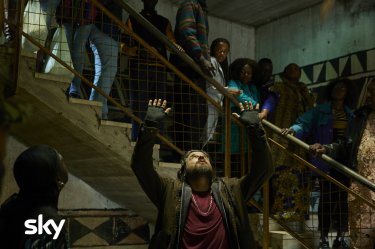 And with the boss Lino dead, there is the need to find a new king and for Christian the time comes to seriously come to terms with what is happening to him, to come to an awareness of what the gift that can represent was entrusted and try to build that kingdom that Biondo had predicted. Can it be a point of reference for the whole community? Can it represent something that can lead to a change? There is obviously no hero without an antagonist and Matteo has to decide whether to be one and in whom to place his trust: in fact, Esther arrives at Città-Palazzo, an outsider who forms an interesting bond with the man from the Vatican and seems to have very clear about Christian and his nature as an emissary of evil, making it necessary to stop him at all costs.
And the new kingdom come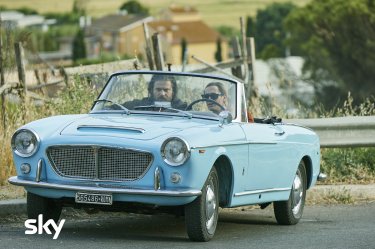 The only perplexity we had about Christian a year ago was precisely on the scope of the story (here our review of Christian), on his stopping on the bestwhen we would have liked to continue this adventure and follow the development of its protagonists. Christian 2 he satisfies us from this point of view by carrying on the path of his protagonists with intelligence, giving ever greater depth to the character played by a good Edward Fishadding interesting nuances to Matthew's Claudius Santamaria as well as Rachele by Silvia D'Amico. The two additions represented by are also excellent Laura Morante, in the role of the Black, perfect counterpart of the Blonde, and Camilla Filippi who gives life to the enigmatic Esther. The most interesting dynamics of these new six episodes are owed to her, which I am not a mere more of the same but steps forward on an intriguing journey made up of moral doubts and religious reflections.
A confirmation that is good for Italian seriality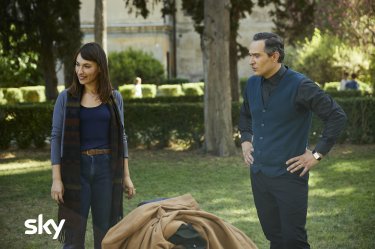 This is why we spoke of a confirmation and we reiterate them by expanding the concept: the new six episodes are not only a confirmation for Christian as a series, but for the whole movement of Italian seriality, which in recent years has given various signs of being capable of putting standing projects that could be local ma con appeal global. An intuition that is a bit Netflix's motto, but which in this as in other cases has been perfectly able to carry forward Sky with its productions. For us, this is the path to follow to create something that can have international attractions and ambitions, but without chasing other nations on their playing field, rather moving the action to where it is more congenial to us. He did it Gomorrahthat little miracle that is Anna repeated it in a different way, she also does it in her own way Christian.
Conclusions
Having reached the conclusion of the review of Christian 2, we can only reiterate the feeling of being in the presence of a confirmation of the good things seen last year: the six new episodes represent an interesting development of what we had already experienced, both in terms of journey of the protagonists already known, both for the interesting additions to the cast of Laura Morante and Camilla Filippi. Between moral dilemmas and religious reflections, there is no shortage of ideas to explore and build on intelligently. And Christian does.
Because we like it
Edoardo Pesce confirms himself as an excellent Christian.
The supporting actors are all partial and effective, even the new entries Laura Morante and Camilla Filippi.
The ability to be tied to the local context, yet appealing to a wider audience.
What's wrong
Six episodes are always too few, one would like to stay longer in the world of the City-Palace.