When Hamburg District 21 16 comes out in Italy
Hamburg District 21 debuts in Italy premiere for our country with season 15 on January 5, 2023. Cycle number 15 of the series in Germany airs on the ZDF television network between September 24, 2020 and April 1, 2021 in absolute premiere. The sixteenth season of Hamburg District 21 16 debuts in 2021 and concludes in 2022 in Germany. When it comes out Hamburg District 21 16 in Italy? We don't have a date yet, but we imagine it could be in 2024, given that three years have passed since the German to the Italian launch for the previous cycle of episodes.
How Hamburg District 21 15 ends
The antepenultimate episode of the fifteenth season (the twenty-third) is titled "True love". Malte Hinrichs is a 24-year-old boy who falls ill in the street after sipping coffee from his thermos. Mattes e Melanie they rescue him. Then he is admitted to the EKH. There he is diagnosed with poisoning.
Painted he is an integral part with his family and his better half of a free Christian church. At the head is the Doctor Bellerself-styled spiritual guide and psychotherapist. To poison Paintedas revealed and laboratory analyzes reveal, it was the coffee that contains a molecule of the mother's sleeping pill Painted. The substance in question, combined with the antidepressant that the Doctor Beller has prescribed to the young man, it can be fatal. Who poisoned Painted? As the investigation proceeds, Melanie e Mattes they learn that Painted is about to flee to Monaco with his friend Tim Weber away from the mother Juttafrom his younger brother Larsfrom his girlfriend Laura and by the Congregation. Who could have an interest in poisoning him?
read on after the commercial
The penultimate episode of the fifteenth season (the twenty-fourth) is titled "I love you". Fiona Becker and husband Martin they are looking for a child, but are unable to have one. She is in shock because she has discovered that her spouse is having an affair with another woman. From her the latter she has just had a baby girl. The double life of Martin emerges when Vanessa Tamm shows up at the Becker house. Who is Vanessa? It is a home hairdresser who had seen him at the home of his new girlfriend. Martin therefore, try to prevent a Vanessato unmask him. However, in doing so she causes an accident in which the young girl is injured. The agents of District 21 manage to avoid the worst. The cheating husband he has to face his responsibilities.
L'last episode of the fifteenth season (the twenty-fifth) is entitled "Autodeterminata". The agents of District 21 lend aid to the Signora Landswehr. This is a woman who was in a wheelchair accident. However, they soon discover that the woman is about to die. She is terminally ill, in possession of a drug for euthanasia with which she intends to take her own life. Destiny seems sealed by now, but the Dr. Jonas manages to get in Signora Landswehr in an experimental trial that could save her.
Cast of Hamburg District 21 16, actors and characters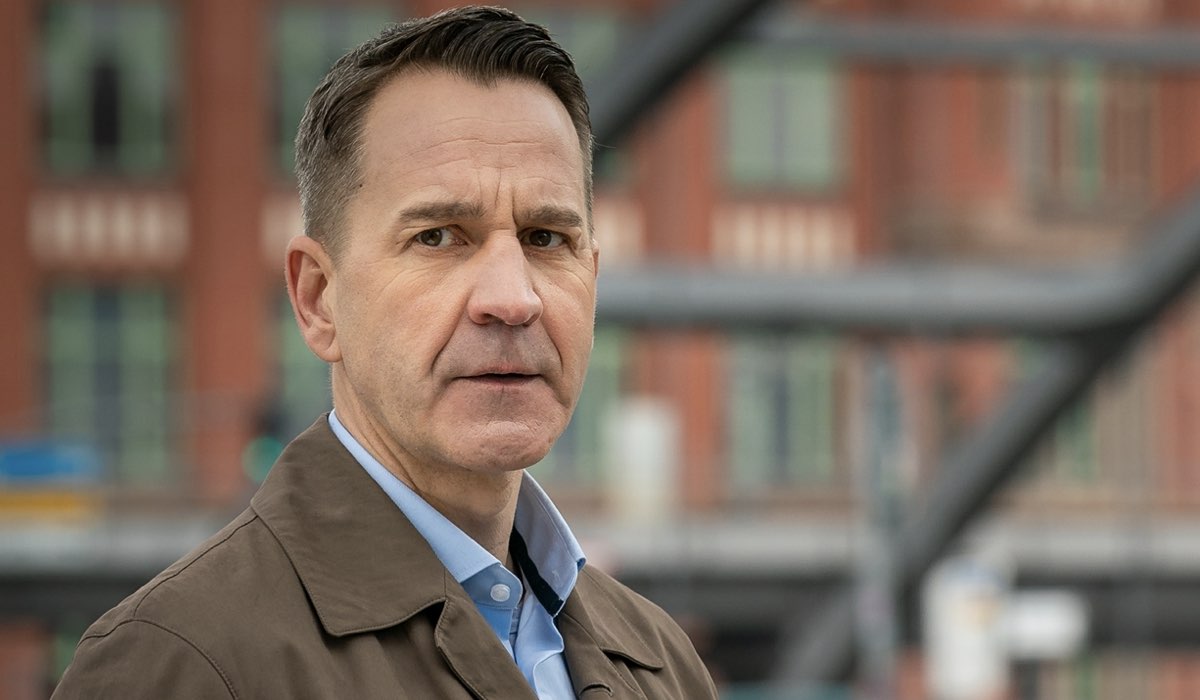 In the cast of the sixteenth season, among others, we find the following actors:
Thomas Scharff (Nils Meermann)
Marie-Lou Sellem (Anna Jacobi)
Sanna Englund (Melanie Hansen)
Frank Vockroth (Bernd Thomforde)
Rhea Harder (Franziska Jung)
peer hunter (Martin Berger)
Harald Maack (Jörn Wollenberger)
Fabian Harloff (Philipp Haase)
André Willmund (Malte Ohlsen)
Hamburg District 21 16 episodes, how many there are
read on after the commercial
How many episodes make up the season in question? I am twenty-eight The episodes of the sixteenth season of Hamburg District 21.
It is currently a series in production. Furthermore, we specify that its original German title is "Emergency port edge".
Hamburg District 21 streaming, where to see it
It's on air Top Crime in Italia. For this reason, where can you watch live streams with post-airing and on-demand? It is available on Mediaset Infinity.