Aired between 2012 and 2017 on the HBO (with us in Italy between 2012 and 2020 first on MTV later on Sky Box Sets) Girls is a television series conceived, written, interpreted and also directed (nineteen out of sixty-two episodes) by Lena DunhamAmerican screenwriter, director, actress and producer, first woman to win the prestigious Directors Guild of Americain 2013, for one comedy.
Although not a masterpiece and having received rather severe accusations (the series has been criticized by many for being sexist, classist, racist, even homophobic, and so on and so forth) lo show television of the HBO has received several awards including two Emmyand BAFTA it's a Golden Globe.
In sixty-two episodes Lena Dunham wanted to tell, even in a somewhat autobiographical way, the story of four friends in New York, grappling with the desire to make their dreams come true. Perfectly halfway between Sex and the City e Gossip Girl, Girls tells of the common struggles of four young women fresh out of college as they grapple with inherent hardships the right place in life and in the world of adults.
The protagonists of these adventures are Hannah Helene Horvath, Marnie Marie Michaels, Jessa Johansson and Shoshanna Shapiro. The four characters, whose names are alliterative and whose scenes where they appear all together are only twelve in over sixty episodes, are played by Lena Dunham, Allison Williams, Jemima Church e Zosia Mamet. Il cast also includes Adam Driverat the time intent on splitting with the set Of Star Warse Alex Karpovskyrespectively interpreted by Adam Sackler and Ray Ploshansky.
Il casting of the protagonists required the right amount of time. Lena Dunham's ideas about the various characters, while barely sketched, were precise enough to outline the unmistakable needs of finding the perfect actresses.
But today, almost six years after the last episode aired, what about these four actresses? What happened to them? How did their acting career continue?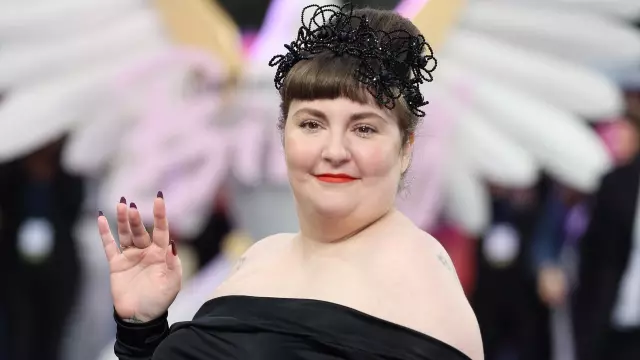 Let's start with Lena Dunham, present in all sixty-two episodes. Born in 1986, as an actress you starred in an episode of American Horror Storyin 2018, and was Gypsy in Once upon a time… in HollywoodOf Quentin Tarantino, in 2019. In 2020, however, he played a small role in The Stand Inby Jamie Babbit and starring Drew Barrymore; and was Delilah in Honeydewand horror directed by Devereux Milburn. In 2021 she was a voice on the phone in Musicthe film written and directed by Sia, while in 2022 she was Heater in Sharp Sticka film she wrote and directed.
Speaking of directing, Lena Dunham directed an episode of Industryregistered series HBO in 2020 and the aforementioned Sharp Stick of 2022. In the same year she was director of Catherine Called Birdyof which he also edited the screenplay, interpreted by Bella Ramsey per Amazon Prime Video.
In 2018 she was the creator and screenwriter of Campinga series based on another, English, starring Jennifer Garner which, however, closed its doors very quickly, after only eight episodes. In 2021 she wrote an episode for the series Generation and then the two films already mentioned, released in 2022.
Of the aforementioned works she was also executive producer.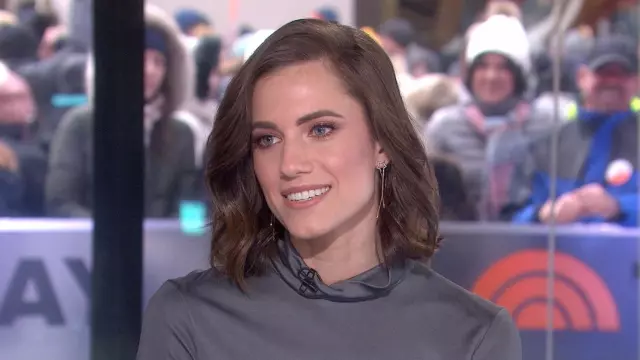 Let's move on to Allison Williamsborn in 1988, who made guest appearances in fifty-five episodes of Girls. After the role in Girls the actress starred in Patrick Melroseminiseries in five episodes with the protagonist Benedict Cumberbatch. In the same year, 2018, she was featured in the drama film produced by Netflix The Perfection, directed by Richard Shepard. Between 2018 and 2019 she was Kit Snicket in A series of unfortunate events. In 2020 she is again starring in an action movie, Horizon Line – Thrill at high altitudedirected by Mikael Marcimain and, in 2022, the protagonist of the disturbing M3gandirected by Gerard Johnstoneof which she is also executive producer.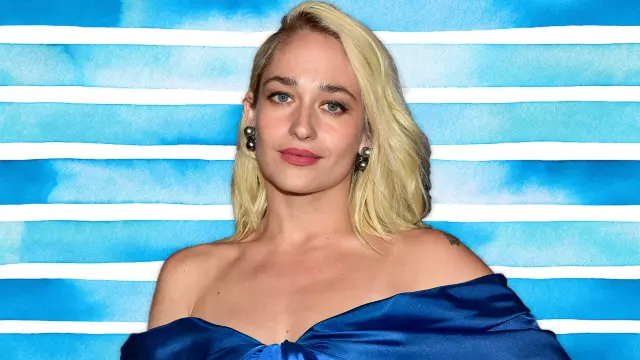 Two episodes below we find Jemima Church, with fifty-three appearances. The actress, born in London in 1985, already knew Lena Dunham having had a supporting role in Tiny Furniture (2010), debut film for the American director and actress.
After Girlsin 2017, he starred in an episode in New York Is Deada dark comedy detective story played by Jenn Harris e Matthew Wilkas. In 2018 she is the protagonist of the comedy-drama written and directed by Jamie Adams, Wild Honey Pie!. In the same year she starred with her sister Lola in the drama film Untogetherwritten and directed by Emma Forrest; and gets a part in the drama All These Small Momentswritten and directed by Melissa Miller Costanzo.
2018 is a really busy year for Jemima Kirke. The actress, in fact, is present in five of the ten episodes of the miniseries Maniac with protagonists Emma Stone, Jonah Hill e Sonoya Mizuno.
In 2020 it is The Countess in the film produced by Prime Video Sylvie's Love set in the 1950s, written and directed by Eugene Ashe. While in 2021 she has the role of Hope Haddon in the award-winning series Sex Education.
In 2022, however, he is the protagonist in the series Hulu Originals Conversations with Friendstogether with Alison Oliver, Sasha Lane e Joe Alwyn.
In 2019, however, he made his directorial debut by directing a short film for television starring Scott Adsit, Sandy Bauleo and Ashley Byler: Marlon Brando.
The fourth and last undisputed star of Girls And Zosia MametAmerican, born in 1988. After the role of Shoshanna the actress starred together with Matthew Shear e Deirdre O'Connell of the dramedy sentimental The Boy Downstairswritten and directed by Sophie Brooks.
In 2017 it is simultaneously part of the cast of the film dedicated to the last days of Dylan Thomas, Last Calland stars in an episode of the series You're the Worst, sitcom written by Stephen Falk.
In 2018 he has a part in the detective story Under the Silver Lakewritten and directed by David Robert Mitchell; she stars in two episodes of Unbreakable Kimmy Schmidt and is the protagonist of the pilot Fabledseries that never went beyond the first episode.
In 2019 she is Claire Duncan in the first season of Tales of the Citywith Elliot Page. He then starred in an episode of Stumptownseries based on graphic novel Of Greg Rucka with protagonist Cobie Smulders. She plays herself in one episode of the series The Other Two while it is the American writer Louisa May Alcott, author of Little Womenin Dickinson.
He co-stars in The Flight Attendantwith Kaley Cuoco; and is the protagonist of the short film horror written by david holl, Whiling.
In 2022 it is part of the cast Of Alone Togetherfilm written and directed by Kate Holmes who is also the protagonist together with Jim Sturgess. While in 2023 she is the protagonist of Molli and Max in the Futuresentimental sci-fi film written and directed by Michael Lukk Litwak.
In his career it is also executive producer Of Kate Can't Swim, 2017 drama film; Of Fabled, series already mentioned above; of dramatic film Actual People, of 2021; and finally, of Whilingalready mentioned short.