For a special Disney video message Jeff Bridges returns to wear the shoes of Kevin Flynn, role played in the 1982 film, Tron.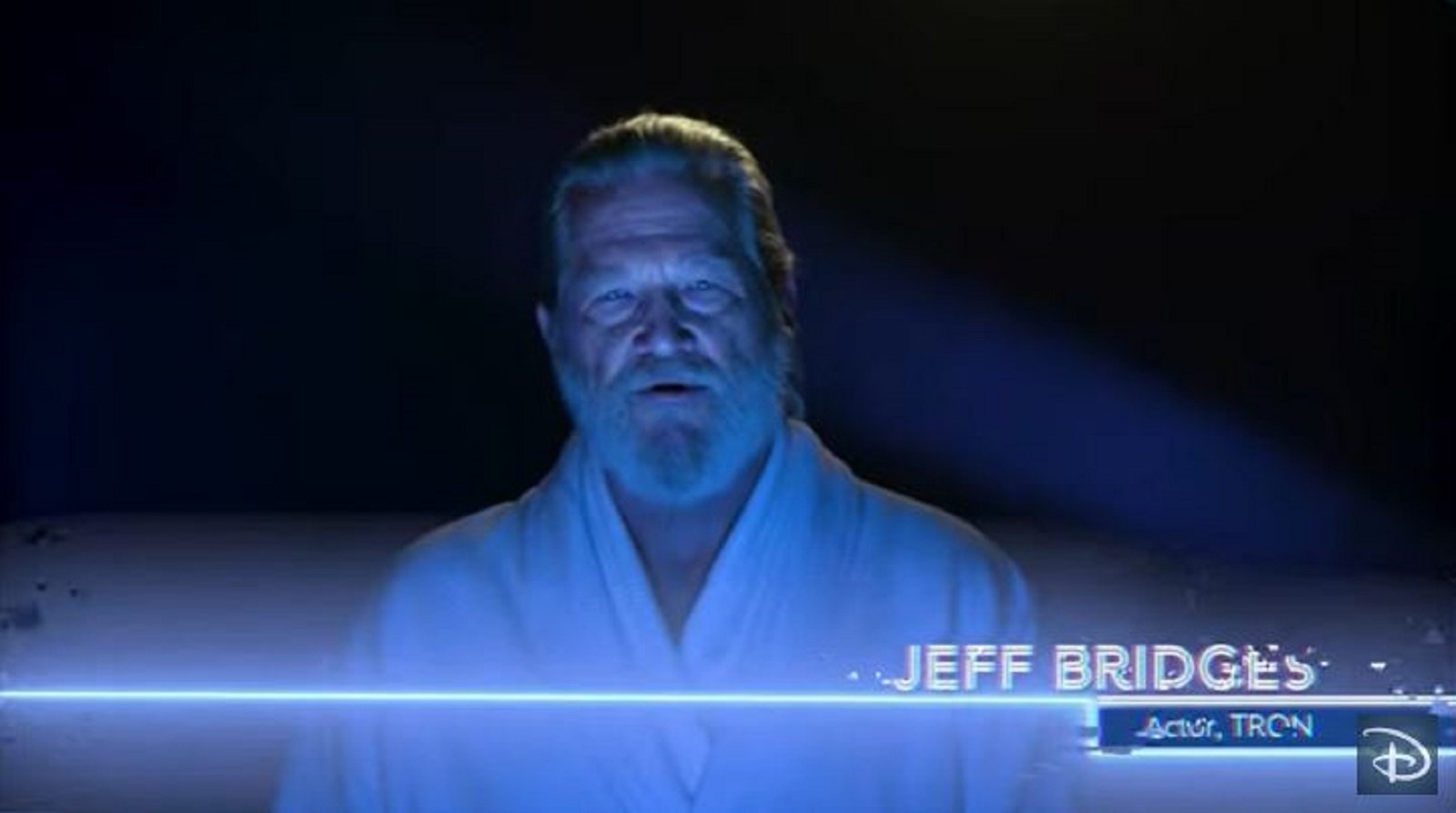 Jeff Bridges is back as Kevin Flynn in the classic 1982 sci-fi film Tron in a new video message celebrating the upcoming opening of Disney World's new Tron Lightcycle Run roller coaster.
"The Grid, a digital frontier. I had the chance to travel to this brave new world, and I can tell you this: It was an unforgettable time", says the actor in the video as reported by EW. Jeff Bridges then declares: "And now, Tron Lightcycle Run at Walt Disney World once again invites us into the Grid. But don't worry, it's like riding a light bike. Congratulations to the Disney cast members and Imagineers for bringing this attraction to life. I can't wait to experience it for myself. So, I guess that leaves us with just one question: who's ready to run?"
Disney has therefore enlisted Bridges to commemorate the launch of the new attraction. Jeff Bridges first played Kevin Flynn in 1982's TRON, and later appeared in the 2010 sequel Tron: Legacy di Joseph Kosinski.
Meanwhile, several other big stars have returned as their characters within the videos used by Disney and related to their parks. Among the stars involved are Brie Larson, Tom Holland, Glenn Close, Zoë Saldana, Dave Bautista and Chris Pratt. The latter advertised Epcot's Guardians of the Galaxy-themed roller coaster.
Tron Lightcycle Run will open to the public on April 4th.