Warning: avoid reading if you don't want to come across mild spoilers about Malcolm in the Middle and the character played by Bryan Cranston, Hal
"A new series? Starring an anonymous chemistry professor experiencing the craziest midlife crisis of all time? Does he even go as far as the world's largest meth producer after discovering he has cancer? Wow, that looks interesting. Not bad, huh? It seems to have everything to be able to break, if written well. And who plays Walter White?" "Um… Bryan Cranston".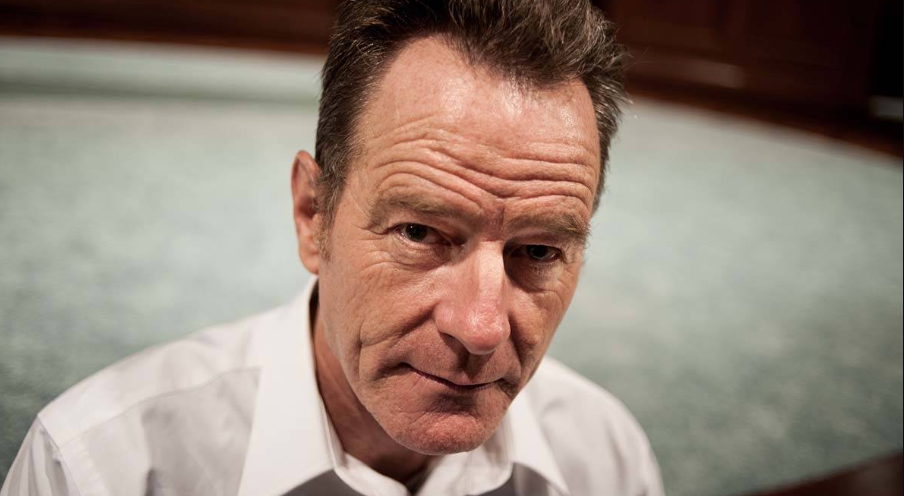 "Chi?".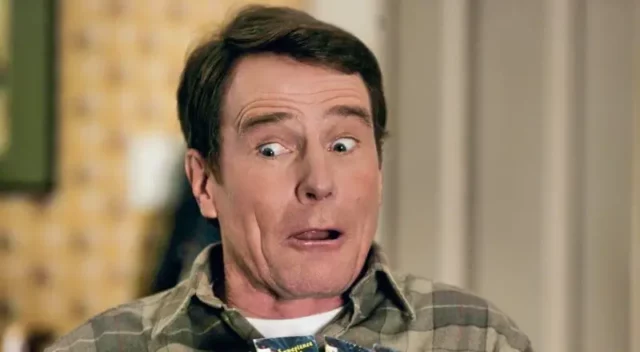 "Malcolm's father".
"Oh, seriously? Did they really entrust such a role to such an actor? Hmm, no. This Breaking Bad it's not going anywhere."
Here ends an imaginary conversation that the undersigned, then twenty years old, could have entertained with any friend back in 2008. Imaginary also because in reality, Breaking Bad, in 2008, was not talked about much in Italy, except almost for Nothing. But above all because Bryan Cranston, on the contrary, we knew him very well. Without knowing at all that I know him. Bryan Cranston, in fact, was not yet Bryan Cranston. For us. To us, Bryan Cranston was none other than Malcolm's idiotic father. That unlikely parental figure utterly inadequate and verging on the wildest discomfort all veneers, screeching voices and madness in its purest state. Ideal for breaking into our TVs every afternoon and making us laugh out loud, displaced by the chaotic misadventures of a ramshackle and unpredictable family.
So here it is, our 2008 Bryan Cranston comic speck, nothing more. Brilliant, but certainly not valid in other contexts. In our opinion, at least. Because then Breaking Bad has become one of the most beautiful TV series of all time, Walter White has turned into a legendary character and Cranston has amply demonstrated that he is a true actor. Very true. An actor from Emmy, many times. From Tony in two different circumstances, when he took the stage of a theater in the role of President Lyndon B. Johnson. Almost since Oscar, narrowly missed in 2016 in the most prestigious category: best leading actor. Potentially even from EGOif he knew how to sing and at one point he decided to do something to win a Grammy.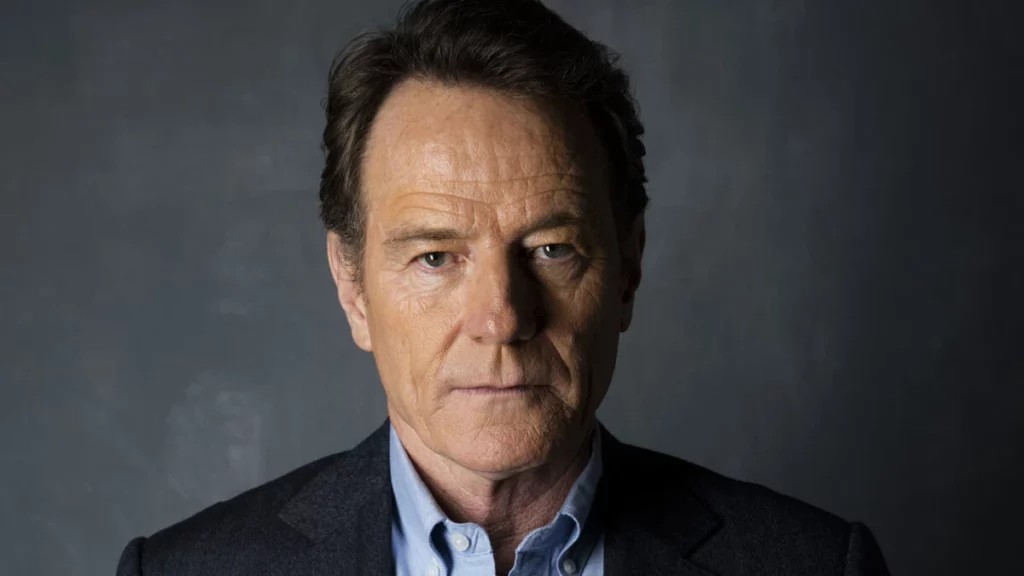 But let's not exaggerate, even if Cranston is objectively an exaggerated actor. And it wasn't easy to understand, not just for us: the actor born in Hollywood in 1956, in fact, faced a long and tortuous path to become great, get out of the mud of the usual small character actor roles, establish himself as one of the best performers of his generation and screaming from the rooftops a name that today means so much in the television and film scene. By the time he landed the role of the life, in fact, Cranston already had 52 years old and seemed to follow in many ways the sad parable faced by the character he was about to lend his face: a great potential, even brilliant, for which the world was not ready. And to which, above all, he was not ready. After all, Bryan Cranston is to Walter White what Walter White is to Heisenberg. Except that Cranston had probably always known he could be someone really important.
All in all, if we look back, we could even say that he had already demonstrated it and Cranston had already played a man with whom he had something in common, even before Breaking Bad was generated in the dreams of that visionary of Vince Gilligan. And we are not referring to the now famous interpretation in X-Files which led him to be noticed for the first time by the showrunner and return to his thoughts when he had to evaluate the ideal names to give life to Walter White, but to Malcolm in the Middle itself. In which Cranston gave body and soul to Hal Wilkerson, the bewildered father of the protagonist. Because yes, it's easy to talk in retrospect: the moment we discovered what he could be capable of, it became easier to positively reevaluate everything he had done previously. But as our perception of the actor has changed, so too must our ability to read between the lines of a performance. And see, today, Malcolm's Bryan Cranston for what he already was then: a great actorcapable of touching qualitative peaks inaccessible for the vast majority of his colleagues.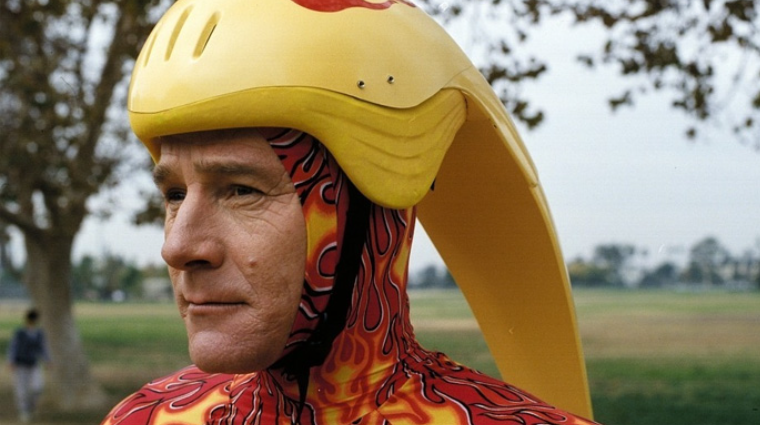 Malcolm in the Middle's Bryan Craston, which aired between 2000 and 2006, was a thoroughbred horse. A multifaceted and never one-dimensional actor, able to make the most of a role obtained just a few days after the start of filming for the first season and rewrite the rules of the father's topos in traditional sitcoms. Hal is a unique in the history of TV series and the credit goes to Cranston, good enough to get more space for a character who was born to be little more than marginal. And to the authors who have been able to enhance over time bulky talent of an actor who exhausts himself and empties himself more than giving everything to the character he plays. Cranston's performance in the six seasons of Malcolm is intense, maddening, very physical and gestural to the point of seeming to come from an old silent film of Buster Keaton, with a peculiar and unique facial mimicry that is expertly balanced without ever going over the spotty. Malcolm's Cranston is never ridiculous, if you look with the right eyes: he totally controls a character taken to the limit, confusing and with a thousand ideas, chaotic, big child and immature, but at the same time with a big heart. A father we don't need, but who nevertheless turns out to be essential thanks to a cartoonish vision of life.
Bryan Cranston screams, in the 151 episodes of the sitcom, without ever screaming.
It has an innate vis comic then revived in Breaking Bad, between the lines of the drama. But also a subtle, veiled, more silent but no less strong dramatic vis: Hal, like Cranston's other alter ego, violates rules and conventions, juggles between disillusionment and dream. He is angry, out of control in many ways. And it's a Peter Pan which, however, perfectly recognizes a humble and subordinate condition. A complex character, well rendered by the actor in the course of an interpretation that always reveals itself through original, audacious and brilliant solutions. Solutions that he seems to have reproposed later in interpreting Walter White, however reversing the comic factor, almost silent in Breaking Bad, and the disruptive dramatic force. Two sides of the same coin that have led, not surprisingly, the most imaginative redditors to develop, over time, countless intriguing theories that would make Hal Wilkerson and Walter White one. Because it is all too obvious: the two characters are profoundly different and face opposite life experiences, especially in the second part of their respective lives, but they share an energy that can be associated in some way, always recognizable and driving both on and off the set, until invade our daily life. The energy that Bryan Cranston has given them, with personality, charisma and a crystalline talent.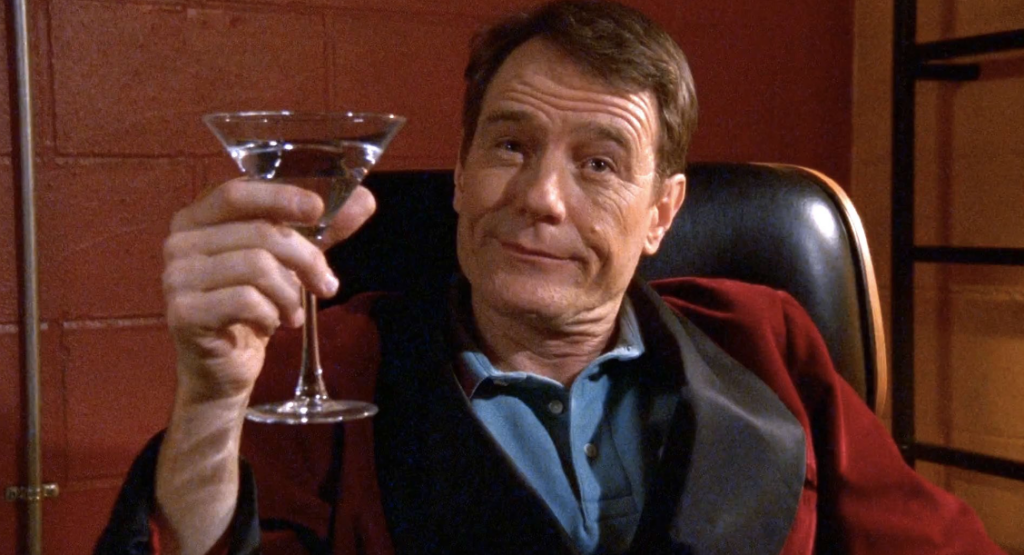 In short, the artistic career of the actor deserves not only tributes, recognitions and prizes: it represents, first of all, an example. An example of always trying to capitalize on one's inspiration beyond the material available, be it a comic or dramatic character. And in never judging by the cover, since Bryan Cranston is certainly not the first comedic actor to have established himself in dramatic roles of the highest level. For example, think of your colleague Bob Odenkirk, the unattainable Saul Goodman of Breaking Bad and Better Call Saul who had spent most of his career with a background as a comedian. OR Steve Carell, the Michael Scott of The Office who has been overcoming the boundaries that a certain press had imposed on him for years and the barriers that such an extreme comic role seems to raise by nature. We'll stop here, but we could draw up a very long list of which Cranston is somehow the prince. The peak face. The underdog is good only for small difficult roles or for large roles as an apparent caricature, according to too many inadequate for large audiences with refined palates. Less talented actors: popular, but not as good as those others.
Well, it's not like that. And it is incorrect at the same time downplay the great comedic performances of our television history, endowed in some ways with a complexity that goes even beyond that necessary to carry the most dramatic roles on one's shoulders. Because to play a great Walter White you need an actor of adequate stature to play a great Hal Wilkerson, but unfortunately prejudices stop and will always stop only in the face of the evidence of the most striking facts. Not after six seasons of a great sit-com, written with an intelligence that makes us appreciate it even more today than we did in our after-school afternoons. But only after a handful of Emmys, two Tonys and a narrowly missed Oscar. As happened to Bryan Cranston, one whose name we fortunately remember very well today. As happens every day to countless anonymous great TV and film talents, caged in annoying labels which do not at all contain its merits.
It's not always enough to be a great Cranston, gifted with Hal's vision and Walter's determination, to change his fortunes. For him, in terms of skill as well as skill, however, it was more than enough. When it seemed too late, when he was for so many others. Alas, as they sang the The Might Be Giants in the last line of a theme song we all sang with great intensity, "life is unfair". But she was just enough, at least, to give us back someone like him.
Antonio Case