At the Venice Film Festival, Florence Pugh's grandmother was able to enjoy the fame achieved among her granddaughter's fans, joking against Chris Pine.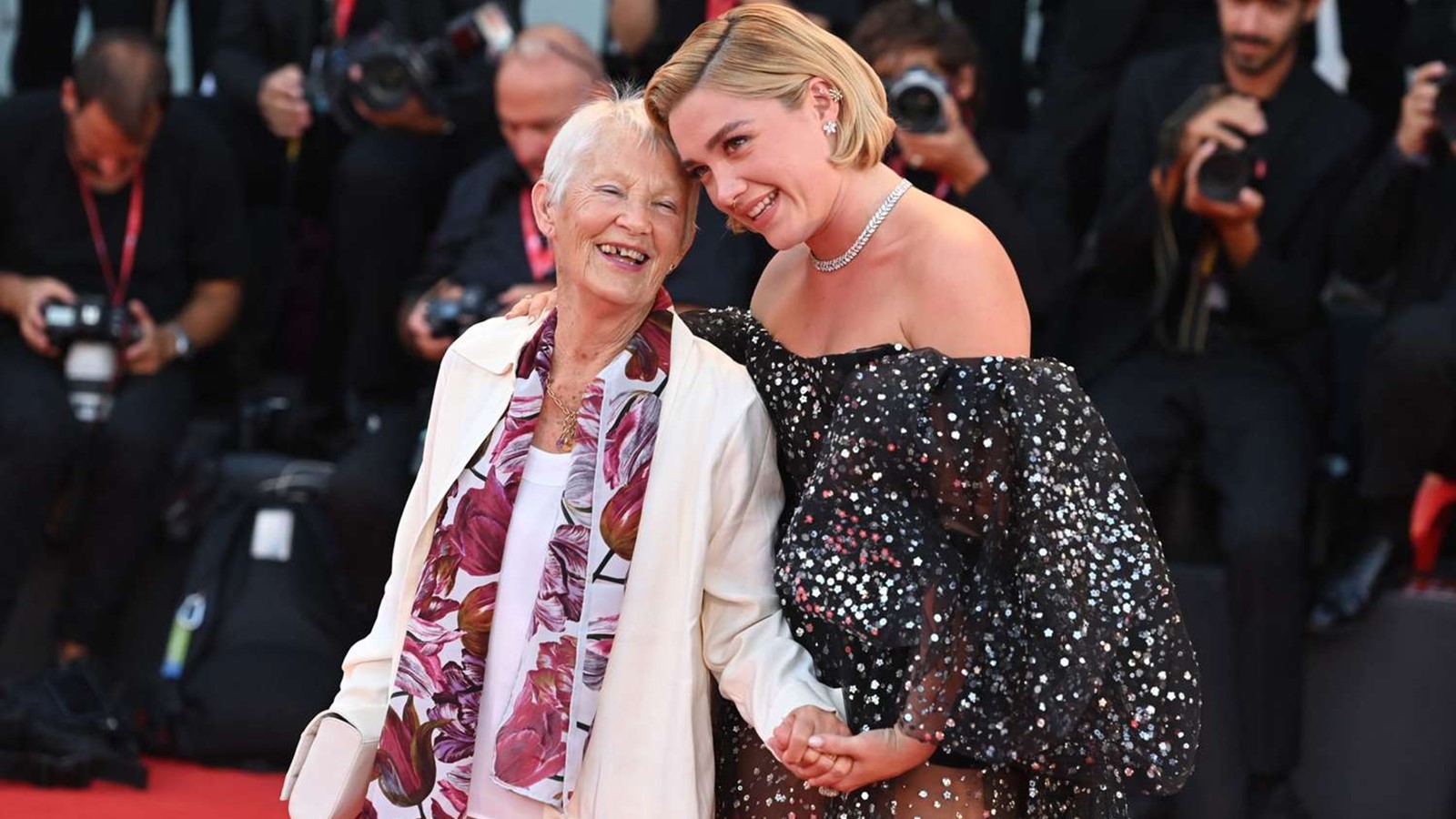 The experience of Chris Pine at the Festival of Venezia seems not to have been the easiest: in addition to the now famous diatribe linked to an alleged spit by Harry Styles, now Florence Pugh revealed that the actor also faced some very ironic comments.
To "target" the actor was in fact the grandmother of the actress, nicknamed with affection Hail Pat.
Jimmy Fallon hosted Florence Pugh on his New York talk show and got to relate to the actress' grandmother, admitting: "Grandma Pat, I fell in love with her". The protagonist of Don't Worry Darling then underlined: "Everyone is. Everyone treats her like a princess".
Florence then added: "Now she is so famous that people give her gifts. I went to Ireland and they came to me to give her a gift, months later, she said, 'You have to give me that person's address.' And I replied: 'What person are you talking about?'. She told me: 'The person who gave me that wonderful bag. I have to write a thank you note.' And I had to admit: 'Grandma, I have no idea who she was'".
Don't Worry Darling, Chris Pine: 'Harry Styles didn't spit on me, he's a good boy'
The conversation then brought out the amusing anecdote regarding the premiere of Don't Worry Darling which took place in Venice: "She kept going to Chris Pine and telling him: 'I'm more famous than you'".