Antonella Fiordelisi and Edoardo Donnamaria exchanged their first kiss outside the walls of Big Brother Vip 7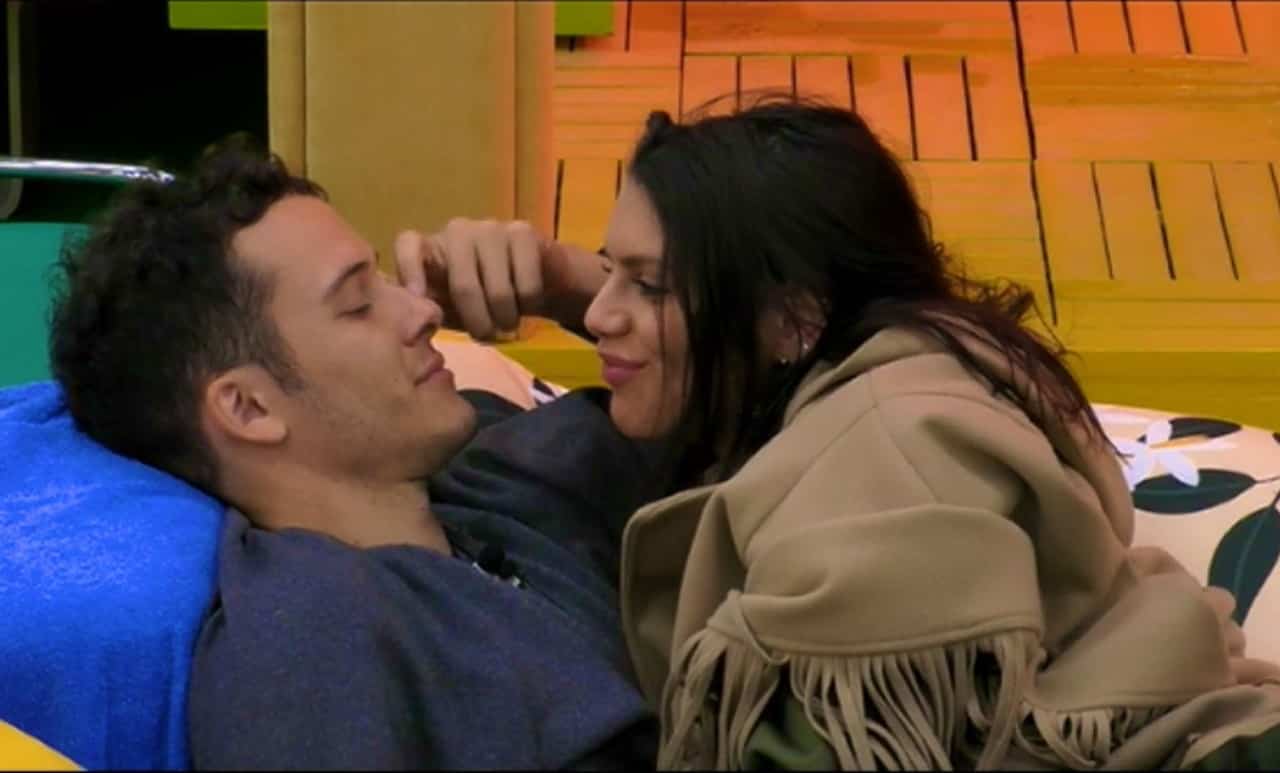 Antonella Fiordelisi has been deleted since Big Brother VIP 7 in the episode aired on March 20. Leaving the house, the swordsman found waiting for her Edoardo Donnamaria. The two met and got engaged within the walls of the most spied on house in Italy. Here are the first videos published on the web pages.
The elimination of Antonella Fiordalisi was the surprise of the last live broadcast of Big Brother Vip 7. The result was partly conditioned by the letter published by Antonella's mother on the Vippona Instagram page. Mrs. Milva, after attacking Alfonso Signorini and Orietta Berti, made an appeal to her daughter's fans, asking them not to vote for her.
Big Brother Vip 7: Edoardo Donnamaria disqualified, Tavassi booked, the girls covered
As soon as she left the house, Antonella Fiordelisi consoled herself in the arms of Edoardo Donnamaria, expelled from the program a few weeks ago. To the tune of Jovanotti's The Greatest Show After the Big Bang, the #donnalisdi have released their first video outside the walls of the Cinecittà house where they met. The two also posted a video with the first kiss as an 'ex-convict'.
Big Brother Vip 7, Giaele De Donà is the third finalist: the spoiler of the program website
In the meantime, Antonella's fans have published a very long letter in which they explained the reason for not voting. "You were the absolute protagonist of this Big Brother Vip together with Edoardo and we saw how they squeezed you until the last second in the name of ratings. You have been thrown to the public more than once for the love of the show, massacred with an often distorted narrative, they have only shown what they wanted to fuel social hatred towards you and after the umpteenth episode in which you are not justice has been done, we decided to say ENOUGH". It reads in the central part of the letter. "We have decided to save you two weeks of further suffering and allow you to go home to the people who love you and you love. We hope you understand that the great affection we feel for you and the strong sense of protection prompted us to make this decision.", conclude Antonella's fans who, after six months of voting, have decided to take away her chance to reach the final three weeks from the finish line.